The quota of coats that you planned to release in the autumn-winter season may already be covered. Or you may be waiting for the January sales to complete it. But you may want to rethink your forecasts after seeing the one that without any doubt, is the most trending coat of the moment. Because of its design, because of its color, so appropriate for looks at this time, and because it is so comfortable and warm that we want to put it on now.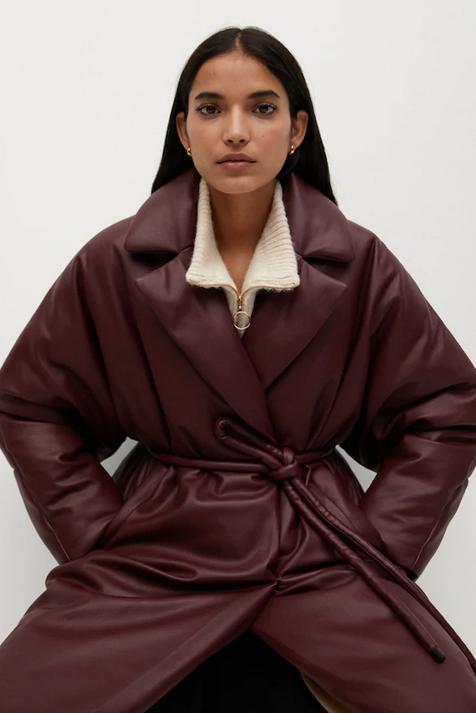 In burgundy, this beautiful padded coat with a long oversize design will allow us to face the coldest days of winter in style.
With a notched lapel collar and removable belt in the same material and color, it is a perfect garment to combine with our favorite pants but also with the skirts we like the most, thanks to its length. It has side pockets and an inner lining.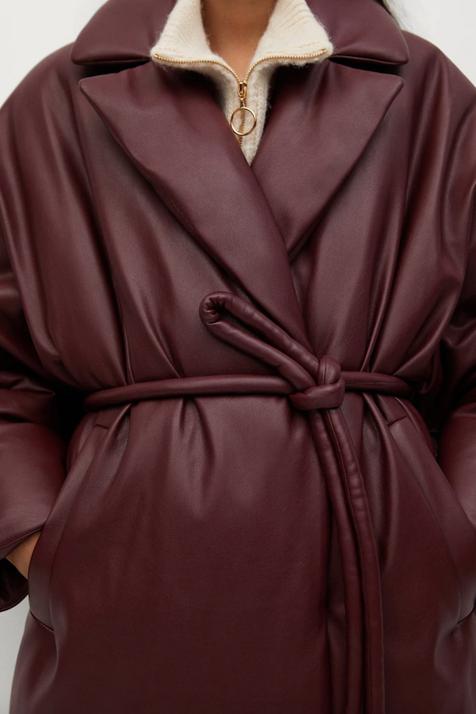 It comes with a concealed snap button closure in the crossover design. If you are looking for an infallible coat this is your garment.