A recent trip to the magnificent island of Antigua by some of our Exceptional Villas Team to view our beautiful properties there was the perfect opportunity to explore this wonderful island and to report back to the rest of the team in the office on all that Antigua has to offer.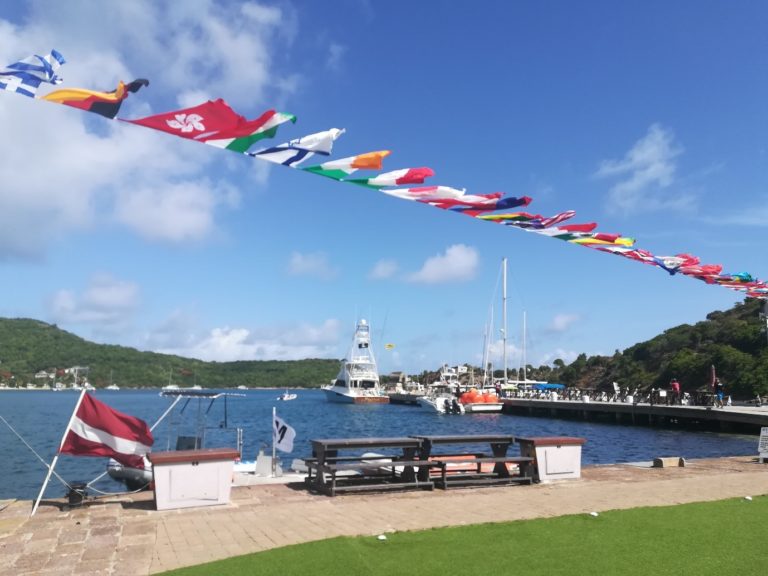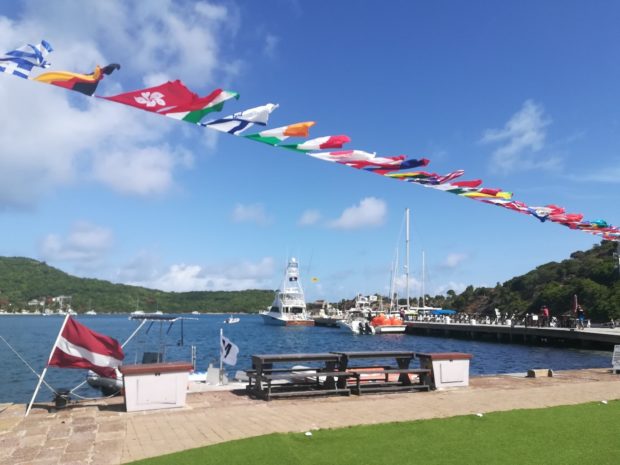 Our team visited in July, which is low season in the Caribbean and although the island was quieter than normal, this too had its advantages. Firstly, the island seemed to have an even more relaxed atmosphere to it (if this is even possible!). Cafés and restaurants were calm with no rush or queues so sipping on a Rum Punch was enjoyed as it should be.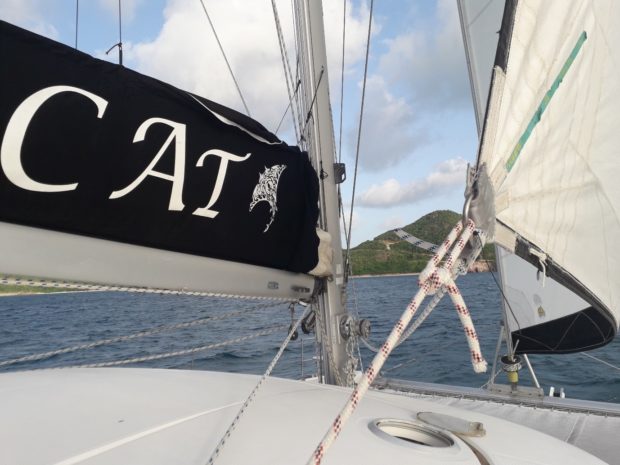 Let's begin with a little background information to set the scene. Antigua is one of the two major islands that make up the Caribbean nation of Antigua and Barbuda. Antigua, known locally as Waladi or Wadaldi, is a nation in the West Indies with a coastline of 83 kilometres. This beautiful and rugged coastline boasts an impressive 365 beaches – one for every day of the year and the majority of them rest along the Caribbean side with distinctly calm pale blue and turquoise waters and white sandy shores.
Seeing as there is so much to explore on this wonderful island and ensuring you make the most of your tropical getaway – a knowledgeable team of Villa Specialists and a dedicated Concierge who have personally visited the island and know all the best spots will be the perfect contacts to assist in tailoring your dream vacation to the island. Click Here if you would like to see have more information.
JOLLY HARBOUR
Jolly Harbour is a colourful and busy marina village with a large supermarket, ATM, pharmacy and restaurants and bars offering both local and international inspired dishes. The atmosphere that envelops this vibrant area is distinctly friendly and welcoming and should be on your list of things to explore in Antigua. A sunset Catamaran tour is a great way to experience first-hand the calm of the azure waters and makes for a tranquil and memorable trip with your loved ones. Cool Cat is the wonderful company our team recently toured with and would highly recommend. From the marina you can wander to Ffryes Beach, a beautiful sandy beach offering the perfect setting to soak up that wonderful warm Caribbean sunshine.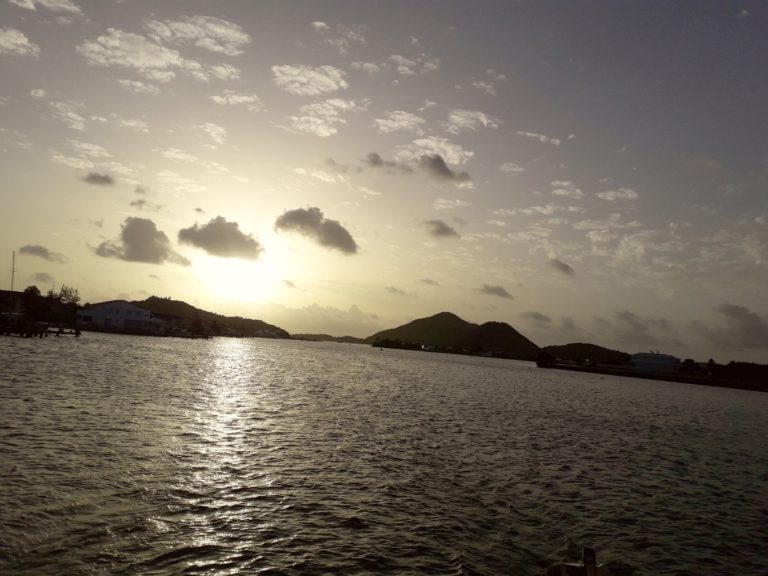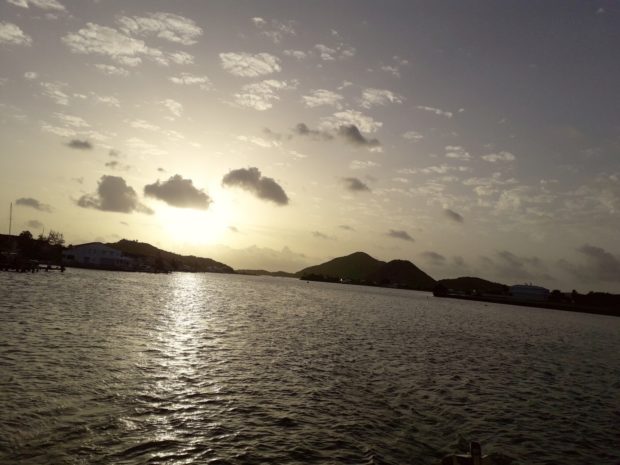 A few cafés are scattered along here, however, strolling over the wooden bridge you will find charming Rum Shacks serving authentic Caribbean snacks and refreshing cold beers. Hop on a Jet Ski on this beach to cruise the crystal-clear waters and explore the rugged coastline and be sure to browse the local stalls for colourful souvenirs and quintessential Caribbean memorabilia of Bob Marley t-shirts and vivid ankle bracelets for your friends back home!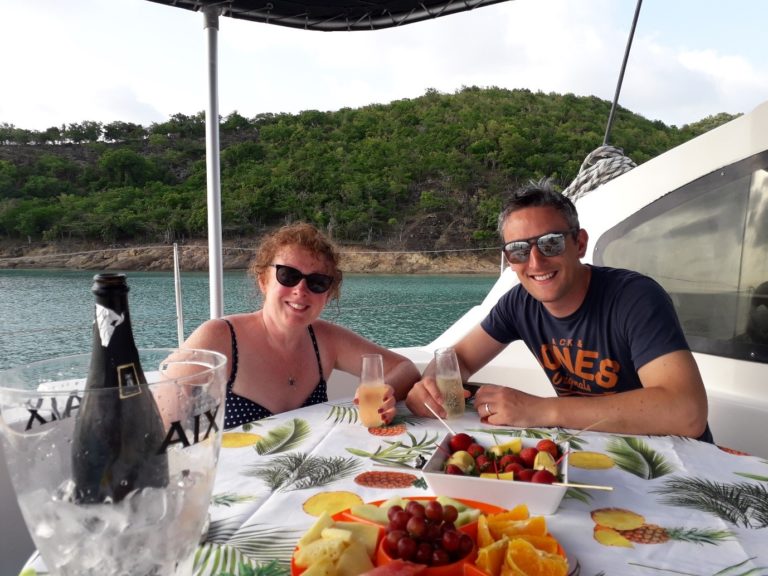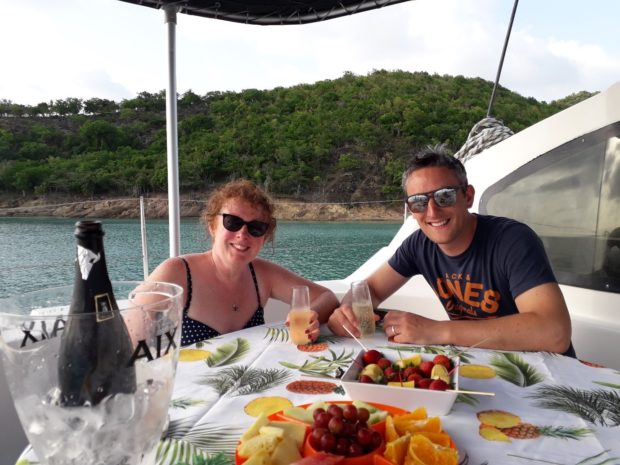 ENGLISH HARBOUR
The maritime heritage of Antigua is proudly evident at English Harbour, a natural harbour settlement located on the south of the island and which gets its name from the nearby harbour where the Royal Navy established its base during the eighteenth century. English Harbour and Falmouth Harbour make up the area where glamorous yachts and eager spectators gather all year round. Nelson's Dockyard has been magnificently restored and encourages visitors to learn about the rich Antiguan maritime history that has greatly influenced the island and shaped its culture. It is named after Admiral Horatio Nelson who lived in the dockyard from 1784 to 1787 and, among the original buildings, are two hotels, a museum, craft shops, cafés, restaurants and local stalls, all based around the wonderful energetic marina. Sailing and Yachting events are hosted here creating a welcoming buzz to the area. Hiking trails also lead to the surrounding Nelson's Dockyard National Park.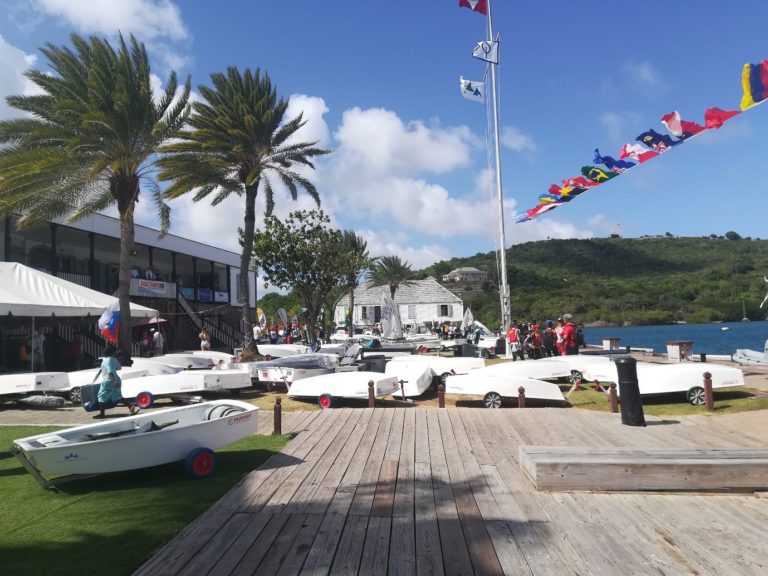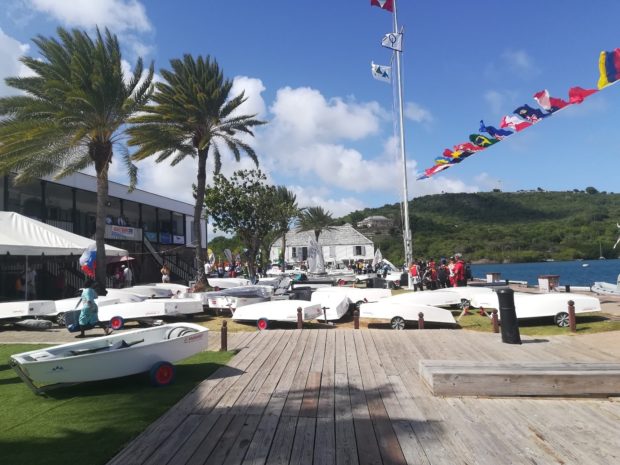 SHIRLEY HEIGHTS
If there is one thing you do in Antigua, make sure that your Sunday night is spent at the spirited Shirley Heights. Overlooking English Harbour and Galleon Beach, Shirley Heights boasts the best spot to get a bird's eye view of the whole of the island. A family-friendly spectacle is held every Sunday night to the backdrop of the amazing Antigua sunset. A local steel band provides the rhythm for a night of relaxation and good food with a Barbeque. It is well worth the trip and cannot be missed!
RESTAURANTS & CAFÉS
Miracles
Miracles Restaurant is situated on the corner for the turn down to Jolly Harbour and is a very unassuming eatery offering guests authentic Caribbean dishes that are to sure to excite your taste buds! The staff is friendly and service is prompt and attentive with an array of old school music setting an usual and quirky atmosphere via a television resting on the counter. The dècor is minimal and the creative use of fairy lights illuminates the space and inviting in passers-by.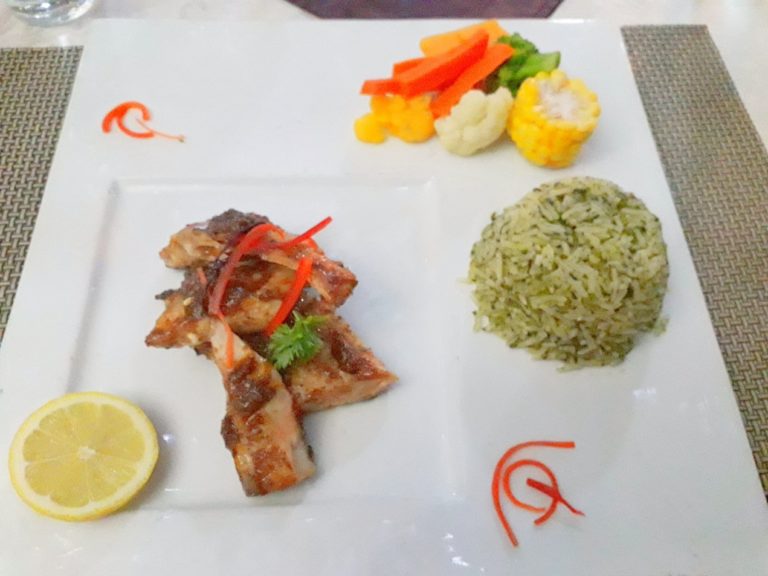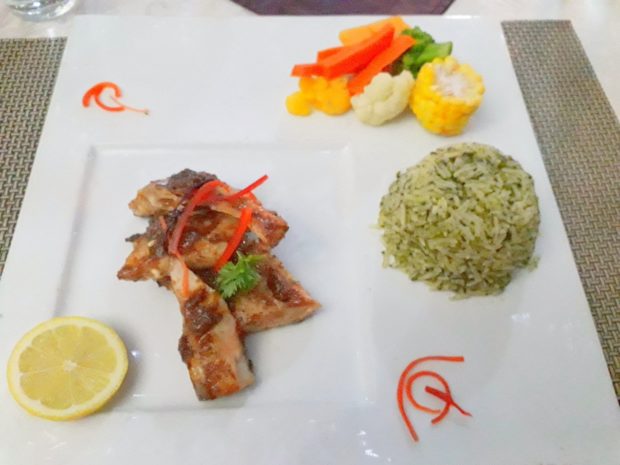 Catherine's Café
Dining at Catherine's Café is a must for any foodie visiting Antigua. It is a stunning beachside restaurant on Pigeon Point Beach in English Harbour, serving wonderful mouth-watering Provence-style food. The beauty of this restaurant is being able to split your afternoon between lounging on the comfortable day beds, taking a refreshing dip in the sea only 20 metres from the restaurant and enjoying a meal on the sand.
ABOUT EXCEPTIONAL VILLAS
Exceptional Villas is a luxury villa rental company featuring only the best hand-picked and personally inspected properties in the world. The company has clients from all over the world. Exceptional Villas have been in the travel business for over 25 years and offer a bespoke service to their clients. This service includes matching the perfect villa to each of their clients and providing a complimentary concierge service. This service includes organising all aspects of the client's vacations such as VIP airport arrival, ground transportation, restaurant reservations, tours and excursions, water sports and pre-arrival stocking. Unlike some of their competitors, they do not provide a membership fee. Likewise, their villa experts are indeed experts. They visit every single villa and have a wealth of information regarding each villa, as well as each destination. Exceptional Villas take total pride in the customised service they offer. The company operates two other brands; Villas Barbados and Dream Ireland which are designated rental brands for Barbados and Ireland.