With the large selection of tailor alterations and repairs in Malaysia, Tailor Alterations Tukang Jahit still prevails as among the country's best shops for designing tailored traditional clothes in Malaysia. Each tailored Baju Kurung and Baju Kebaya of the company is a masterpiece, made with excellence and hemmed with care. It shows not only the character of the customers and great taste in fashion but also the expertise of the tailors and designers who put it all together.
Tailor Alterations Tukang Jahit has been in the tailoring business for over 30 years with a huge collection of hand-crafted creations that you can pick from or you can ask them to design for you.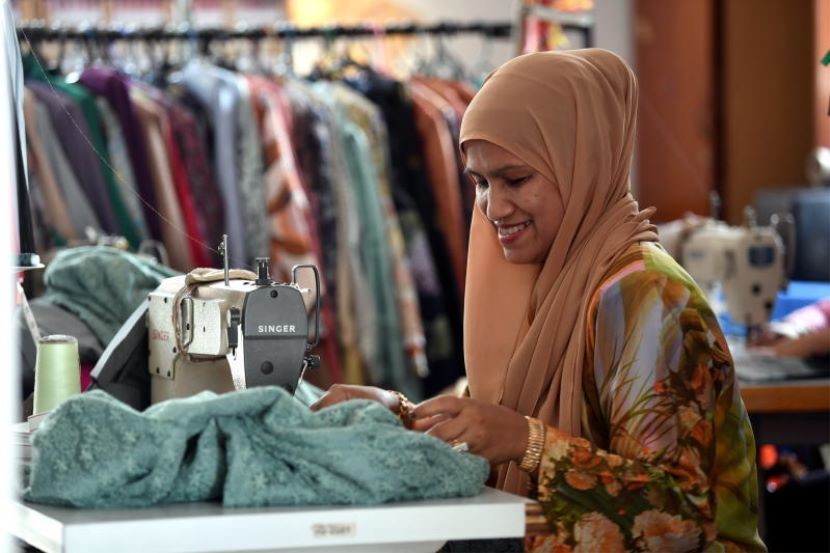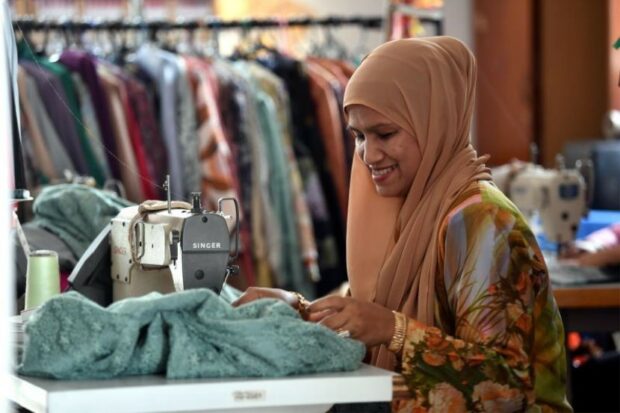 The fashion company is specializing in tailored Baju Kurung and Baju Kebaya as well as alterations and repairs. Tailors and designers are always ready to fulfill your specifications and highest requirements. They know that everyone always wants to look best even if it's a casual day, as such they guarantee to only design the best for everyone. Those who have visited them were satisfied and have become regular customers as well as have recommended their friends and families. They make sure people will love their work.
Throughout the years, they have garnered a pool of distinguished clientele, such as royal families, elites and many others. People love the reliability of their craftsmanship, from the highest quality materials to stitches and of course, the people behind the impeccable designs and patterns.
It matters to the company that its patrons are all treated with equality and respect. They are doing excellent work in offering their customers a deluxe experience, as the team is confident that all needs are minded.
High-Quality Craftsmanship
The foundation of tailored traditional clothes in Malaysia is a tailored Baju Kurung and Baju Kebaya. A lot of people aren't familiar with this, it's the details that are important. With regards to the tailoring, the company never stops to impress everyone. A Tailor Alterations Tukang Jahit's classic Malay costumes fit like royalty, an extension of their culture and character. It boosts confidence for the wearers and creates a lasting impression among their community.
In times where bespoke dressmakers assign their work to the junior dressmakers, their master dressmaker is one of a few special dressmakers who is hands-on from the evaluation to fitting, making sure excellent embroidery.
Uniquely Tailored and Exquisite Malaysian Clothes
Tailor Alterations Tukang Jahit offers bespoke tailoring, alteration and repairs service, hence, every traditional clothes are specially designed and sewed by the master dressmaker himself. The company respects individuality, versatility, and precision.
When they are asked about Malaysian classic fashion, they replied:
"Malaysia's traditional clothes are very intricate and beautiful. It takes proficiency to master every detail. With our long years of experience in the tailoring industry, you can depend on us to embroider your classic Malaysian clothes based on your style and preference. Not all pay attention to this detail, and that is why we're confident about our work. We take tailoring and alterations seriously, and we want our clients to lose best every day.
Commitment to the Customers
Tailor Alterations Tukang Jahit is a Malaysian registered fashion company and has been in the tailoring industry since 1990, which focuses on commercial tailoring, alterations and repair services. They have offered further to include more services into their flagship. They introduced customized services to their Malaysian clients, such as alteration and repair of Baju Kurung and Baju Kebaya.
They are committed to offering a solution for all Malaysian traditional clothes needs at an affordable and reasonable rate possible. The fashion company is a team of expert dressmakers. Every order of traditional clothes is handled professionally, tailor-made based on the client's needs and requirements.
They are strongly against the dishonest and 'sweat-shop' company module. They make sure that all their seamstresses are experienced, skilled, happy and accommodating. We are sure to say that with our years of experience in tailoring, altering and repairing Malaysian traditional clothes, sewing Baju Kurung and Baju Kebaya is our specialty.
For private consultations and to experience custom-made tailoring at its finest, make a date with Tailor Alterations Tukang Jahit by calling +60173389886 or visit them at WP Kuala Lumpur 2-G-33 Wisma Rampai, Taman Sri Rampai 53300 Kuala Lumpur Malaysia. They are open on Mondays-Fridays.