Every girl always wants to look stylish and modern. We have prepared this article just for you to dress, look and follow the fashion trends of the season this fall.
Trench coat + baseball cap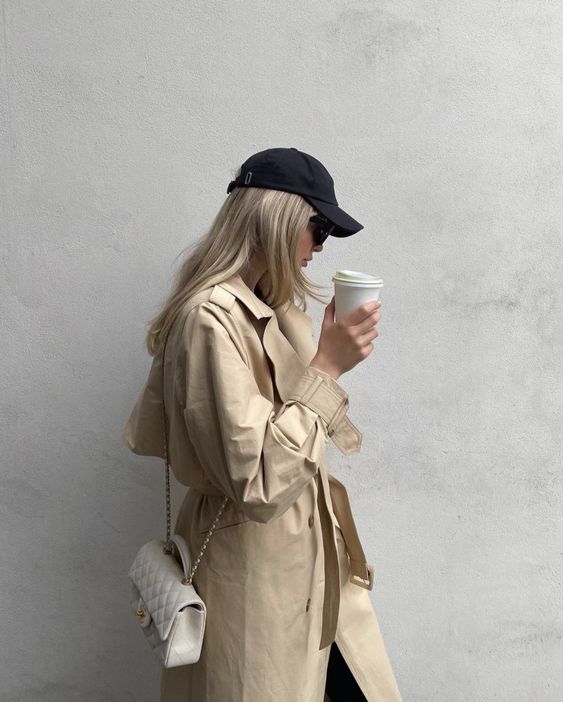 Now there isn't a girl who doesn't have a trench coat in her closet or doesn't want to buy one. There is a wide variety of textures, lengths and styles in stores today. Its feature is versatility and the ability to create images for every taste. A baseball cap gives the image flair and of course, remains one of the stylish details in the wardrobe even in autumn. Here you can play with color and make the hat a bright detail in the image, or if you have a fancy trench coat, it can also be an accent.
Jacket + sneakers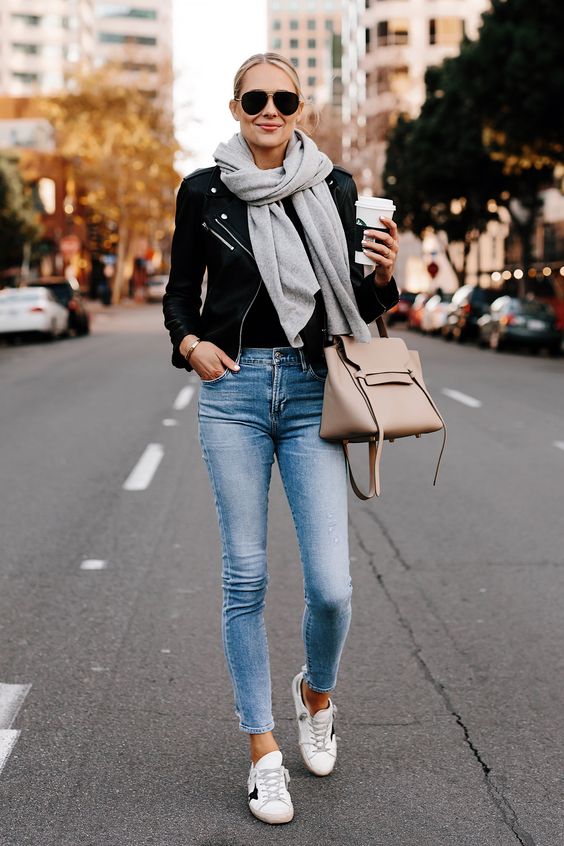 A jacket is another wardrobe must-have for girls and women of all ages. And at the beginning of autumn, it is generally a lifesaver, while it is still warm in a jacket, but it is already cool without outerwear. And, of course, for casual looks, you can't do without comfortable shoes – sneakers or sneakers. Such a duet is a megahit in 2022, and in general, these things can easily complement any look.
Long coat + tracksuit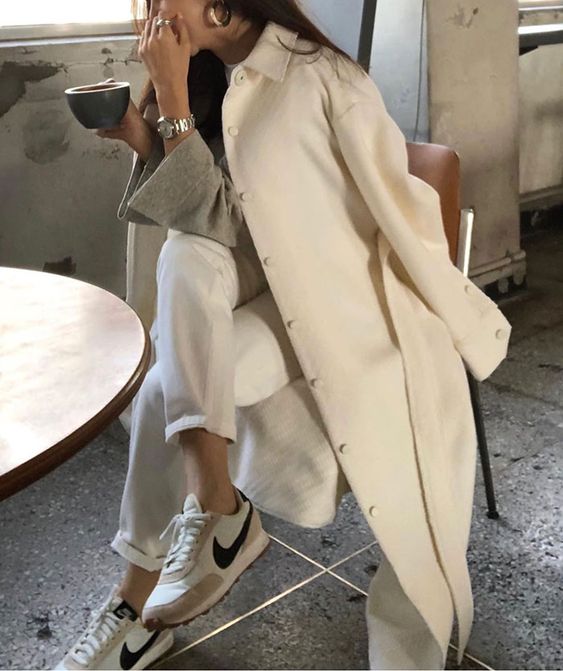 A long coat has an important quality, it creates your image in itself because everything can be under it! And no matter what we wear it with, it always makes you look luxurious. It can be a coat of any texture and color. But it is in combination with a tracksuit that you get a trendy warm autumn look in a sporty chic style.
Quilted jacket + wide trousers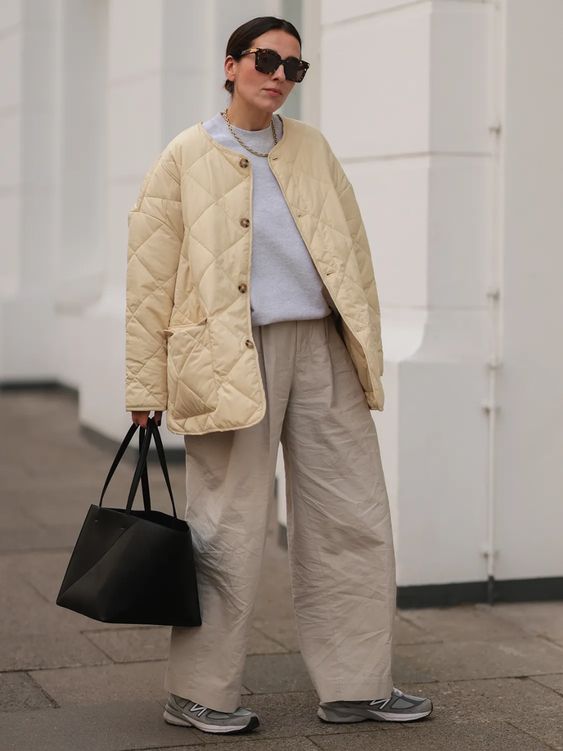 Well, another stylish formula is a quilted jacket, another hit for this season. The variety of cuts in the new season is huge, but it is oversized that helps to create the best casual looks, especially in combination with the trendiest trousers with wide legs.