Cardboard cutouts can be used to decorate a lot of events and venues, but one of their best uses is for political fundraising events. These events are designed to raise money for a political campaign and are often relatively serious. However, implementing various types of cardboard cutouts into the design of a fundraising event can not only add some fun and flair, but it can also be a great way to spread the candidate's likeness. That being said, there are plenty of different types of cardboard cutouts out there, and choosing the right ones for your event can be quite difficult. So if you want cardboard cutouts for your event, what should you go with? Here are some great political cardboard cutouts for fundraising events.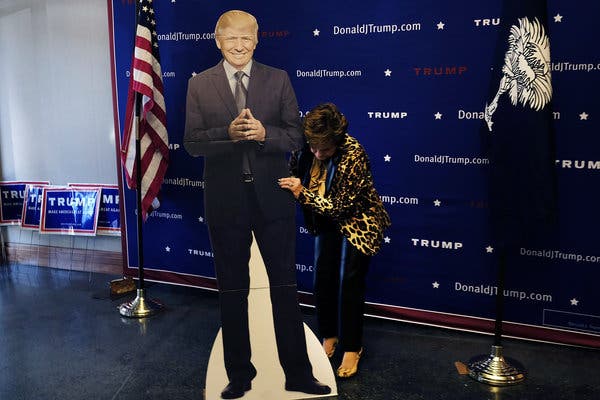 Candidate Cutouts
A great option to go with for a political fundraiser is getting custom life size cutouts in the candidate's likeness. Having candidate cutouts can do a wide variety of things for your political fundraiser. First, it can be a great way to get an image of your candidate out into the public, allowing them to familiarize themselves with the candidate. In addition, life-size cutouts of the political candidate can be a great way to add some fun and flavor to what is otherwise a fun and stuffy event.
Big Heads
If you've ever been to a sporting event before, you are likely very familiar with the large "big head" cutouts people bring to the games. These cutouts of individual players' heads are a great way for fans to show their support of their favorite players while still being fun and creative. However, the idea also extends to political events. Having big head cutouts at a political event can be a fantastic way for attendees to have some fun and show some spirit. In addition, they'll look fantastic in the crowd if there is any T.V or media coverage on the event. Having people wave cutout big heads in the crowd is a huge sign of enthusiasm for a candidate and can help strum up more support.
Logos
Another fantastic cardboard cutout option for your political fundraising event are cutouts of relevant logos. For example, cutouts of logos relating to your political party or groups your candidate supports can be very effective. Humans are known to respond to imagery and symbolism, so having important logos visible can be great for subliminal messaging and getting the word out. Although they might not bring the same amount of fun and excitement that other options on this list do, cardboard cutout logos can be a fantastic way to decorate a political event.
Stand-In Cutouts
Social media is an important part of voters' lives, especially with young voters. As a result, you want to create things at your political event that can easily transfer to social media. Something like a stand-in cutout can do exactly that. Having a stand-in cutout allows for some fun and can be the perfect photo opportunity for guests. Guests can take a silly photo standing in place of their favorite candidate's head, making for a great photo that is easily shareable. As these photos get shared on social media, more interest is created around your fundraiser, something that could help it become a huge success.