Whatever form your summer is taking this year, it's fair to say that it won't be like any other you've experienced before. With most of us having to cancel holidays and spending most of the sunny days either cooped up in the garden or down at the local park, the money saved from not jetting off means you can get some must-have accessories to pamper yourself this summer.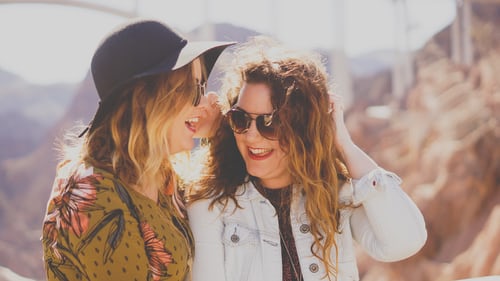 Instead of feeling good by sipping a cocktail by the pool, here are some must-have accessories you should have for summer; from snazzy glasses which help you sleep to fancy bags that will convince you to ditch the suitcase.
Must-have Accessory 1: Weekend Bag
Have holiday days to use up this summer, and know you're opting for little breaks around the country? Ditch the suitcase and get yourself a dedicated weekend bag. You can get a reliable bag for around £50, and it can fit everything you'd need for a 2-3 day staycation. They're far less cumbersome than a suitcase and are great for throwing in the back of the car (or fitting in that tricky compartment above your seat on the train or plane).
Must-have Accessory 2: Better Sunscreen
Make sunscreen part of your daily skincare routine. It can seem like an inconvenience, especially with the tacky feeling in between your fingers you get when you are putting some on, but it's the only way to keep skin in good condition when you're out and about.
I recommend looking for a sunscreen which provides UVA & UVB protection.
Must-have Accessory 3: Blue Light Glasses
With so many people working from home, and others stuck indoors, we're all staring at our screen much more. If you've been finding that you have trouble sleeping at night after a day of intense screen activity, you must wonder if do blue light glasses work and if you need to get special blue light glasses, which help filter out the blue light our devices cause. Too much exposure and the light is sending signals to your brain that you want to be alert and active; not ideal when you're watching YouTube videos in bed.
Kanturo blue light glasses are a great budget option if you are trying these glasses for the first time. Just make sure you get a pair that will suit your face shape, rather than a pair that just looks cool. Find out which glasses suit your face shape. Try out this face shape quiz to get a quick idea of what frames you should be buying.
Must-have Accessory 4: Hydrating Cleansers
If you plan on lounging around in the garden to get a tan, or are spending all day outdoors with sunscreen on, you're going to sweat whether you like it or not. At this time of year, you want to keep your skin as healthy (and clear) as possible. Having a hydrating cleanser can help a lot.
Make a routine of applying some as soon as you're out of the shower before drying your face, and your skin will thank you later.
Must-have Accessory 5: Walking Boots
For anyone who's managed to go from couch to 5K, this summer could be the chance to embrace the outdoors finally. If you're someone who has been walking a lot more, going on country trails, and even taking part in hikes, it's time to ditch the trainers and get proper walking boots.
Sure, it may not be a cool summer accessory to have, but a decent pair of boots can be the difference between enjoying the outdoors and cursing your feet at night when you're back home dealing with blisters. I recommend looking online for brands which you'd already wear as opposed to walking boots you think look, for lack of a better word, uncool. Top names like Adidas and Skechers have boot designs that can fit in with your existing wardrobe for the same price as the big walking boot brands.
Must-have Accessory 6: Waterproof Bluetooth Speaker
With festivals and concerts cancelled for the summer, you'll have to bring the party atmosphere with you anywhere you go. Avoid the problems of everyone having to listen to the tinny sound of a phone speaker by getting a reliable waterproof Bluetooth speaker.
Why waterproof? Because you never know where you'll end up in the next few weeks, and it can help avoid any nasty accidents, especially if you're near the beach or a swimming pool.
Get every must-have at Style Motivation
I hope you enjoyed this list of must-have for the summer months. If you want to keep up to date with the trends, see all the recent fashion posts on the blog right here.