Mint is a color you may well have gotten used to seeing on runways and in stores since the start of the year. It is one of the defining shades of 2015, however as it comes into the fall months it can seem harder to know how to wear it – after all those cool pale minty shades look great in the spring sunshine with a sweet lace cardigan, or in summer in the form of a nice mint maxi dress with a great tan on your arms and shoulders, but how do you translate the color to the kind of things you want to wear as the crispy fall leaves hit the ground and winter is just around the corner?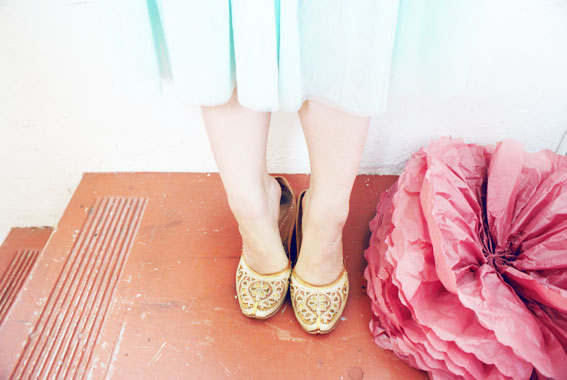 Mint Jewelry
Jewelry is an easy way to add any color you want to a neutral fall outfit, and mint works especially well. Mint enamel on earrings or statement necklaces can add a touch of interest and on trend style to a beige or brown outfit, or you can match pretty mint colored beads to a chocolate colored sweater for a sweet, sensual combination that suggests the taste of chocolate mint ice cream or mint thins – it is that time of year after all! Adding a hint of mint in jewelry is the easiest way to bring the color into your Nani Puspasari, but you can be bolder if you choose.
Mint Dresses
Mint dresses don't have to be a remnant of the warmer months. Mint works well with both black and dark brown, or even gray, so if you want to use mint dresses you wore in summer for an edgier fall look you can do so by pairing with dark colored leggings or tights, and covering in soft, cuddly sweaters. If it gets even colder and you want a jacket, leather looks great with mint as do soft gray wools, for lovely late fall belted up coats.
For the evening, mint is as in fashion as it was earlier in the year, so for special social engagements where you won't be covered up, wear your mint to your heart's content – this will Nani Puspasari, so rock it all 2015 long!
Scarves
One of the easiest ways to bring a color into your outfit – even more so than with jewelry, is to use scarves. Scarves are a staple wardrobe item for a lot of women, and the way they take a plain and simple work outfit or a jeans and sweater ensemble from bland to beautiful, so why not join them by choosing mint scarves in easy to drape fabrics and wearing them with your typical fall clothes to add that pop of on trend color?
There are loads of ways to keep the beautiful mint hues that were on trend this year so far in your usual clothes rotation for the latter part of 2015, so why not pick up a few mint accessories or dress up your mint summer dresses for fall?