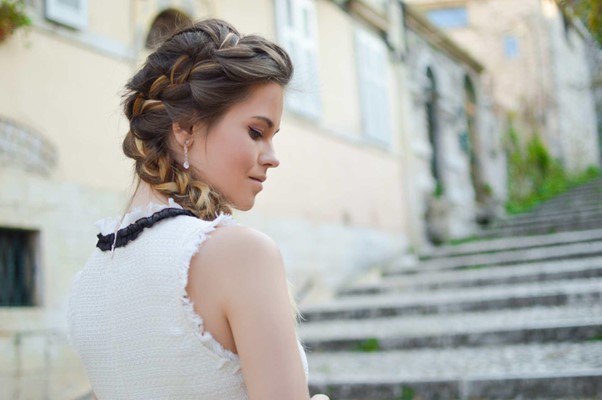 Let's take fashion back to basics and talk about one of the essential accessory pieces: earrings. Earring trends come and go, but there are some essential tips you need to know before investing in any pair- make sure they suit your personal style; if it looks too heavy or matches poorly with an outfit, leave them well enough alone!
What To Look For When Choosing Earrings
There are a few key things you should keep in mind when shopping for earrings.
First, think about your personal style. Do you prefer dainty and delicate pieces or big and bold statement earrings? Once you've figured out your style, narrowing down your options will be much easier.
Next, consider the occasion you'll be wearing them for. If you're looking for everyday studs, there's no need to splurge on a pair of diamond earrings. But if you're shopping for something special, like a pair of wedding earrings, it's worth investing in something more high-quality.
Finally, make sure to take into account the proportions of your face. If you have a small face, dainty earrings will look best on you. If you have a larger face, you can get away with wearing bigger and bolder earrings.
How To Match Earrings With Your Outfit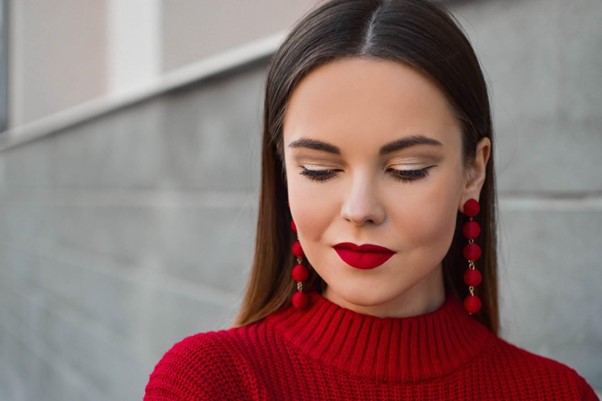 Once you've found the perfect pair of earrings, you should know how to style them.
The first step is to figure out what kind of neckline you'll wear. If you're wearing a t-shirt or a high-neck blouse, studs or small hoop earrings are your best bet. For V-neck tops or dresses, medium-sized hoop earrings or dangly earrings look great. And if you're wearing an off-the-shoulder top or dress, statement earrings are the way to go.
Another thing to keep in mind is the overall aesthetic of your outfit. If you're going for a more casual look, stick with simple, understated jewelry. But if you're dressing up for a special occasion, don't be afraid to go all out with your earrings.
Finally, ensure that your earrings don't clash with the rest of your outfit. If you're wearing a lot of patterns or bright colors, stick with neutral-toned earrings. And if you're wearing all black or white, you can add a pop of color to your earrings.
The Different Types Of Earrings Available
The first type of earring is the stud. Studs are small, simple earrings that can be worn every day. They come in various materials, including metals, gemstones, and even plastic.
The second type of earring is the hoop. Hoop earrings come in a wide range of sizes, from small hoops that hug your lobes to large statement hoops that go all the way around your ears. They're usually made from metals like gold or silver, but you can also find them in wood or acrylic.
The third type of earring is the dangle earring. Dangle earrings are longer than studs or hoops and often have decorative elements like beads or charms. They're an excellent choice for dressing up an outfit, but be careful not to choose a pair that's too heavy or long – your ears will thank you!
Finally, the fourth type of earring is the clip-on earring. Clip-on earrings are ideal for people who don't have pierced ears or for those who want to take their earrings on and off easily. They come in all different styles, from simple studs to statement dangles.
How Can You Tell If An Earring Is Too Heavy Or Not For Your Ears?
One of the most common problems people have with earrings is that they're too heavy and end up causing pain. So how can you tell if an earring is too heavy for your ears?
The best way to test this is to put the earring on and then hang a small weight from it. If the earring stays in place, then it's not too heavy. But if it starts pulling down on your lobe or causes discomfort, it's time to find a lighter pair!
Another thing to keep in mind is the material of the earring. Some materials, like steel or titanium, are heavier than others, so they're more likely to cause pain. If you're concerned about weight, stick with earrings made from lighter materials like gold or silver.
Finally, choose an earring that's the right size for you. If you have small lobes, then dainty studs are your best bet. But if you have larger lobes, you can get away with wearing bigger and bolder earrings.
Tips On Taking Care Of Your Earrings
Your earrings are an investment, so it's essential to take care of them properly. Here are a few tips on how to do just that.
First, always remove your earrings before going to bed. This will prevent them from getting tangled in your hair or caught on your pillow, which can damage the earring or even rip your lobe.
Second, when you're not wearing your earrings, store them in a safe place where they won't get scratched or tangled. A jewelry box is a great option, but you can also use a Ziploc bag if you're traveling.
Finally, don't forget to clean your earrings regularly. The best way to do this is to soak them in a mild soap and water solution, then dry them with a soft cloth.