Cats love it, we know, but this year you are finally going to prevent your cat from destroying your Christmas tree with these tricks.
Even the tameest of felines can become a threat to Christmas balls and garlands, and is capable of destroying all your holiday decorations, a dilemma that can derail many Christmas decorating schemes. Cats are natural climbers and explorers, so it's hard to blame them for wanting to explore a new tree placed inside the house. Then when we add what seems to be the equivalent of shiny cat toys  – we would almost worry more if a cat didn't want to explore that new wonderland.
So how do you prevent your carefully decorated Christmas tree from becoming a cat toy (and an overpriced toy indeed)? There's no one-size-fits-all solution (after all, every pet is different), but there are some preventative methods you can try to keep your cat away from the Christmas tree.
GIVE IT TIME TO ACCLIMATIZE
Cats can be very sensitive to any change in the environment of the house, so it is important first and foremost to give them time and space to get comfortable with the new tree. Rather than discourage their natural curiosity, leave the tree bare for a few days, that way your most precious ornaments won't fly away, and let the cats have free rein. They'll sniff, climb or scratch, and that's okay. The more time they have to explore it, the better. Because then they will get used to it more.
WHERE TO PLACE THE TREE IS IMPORTANT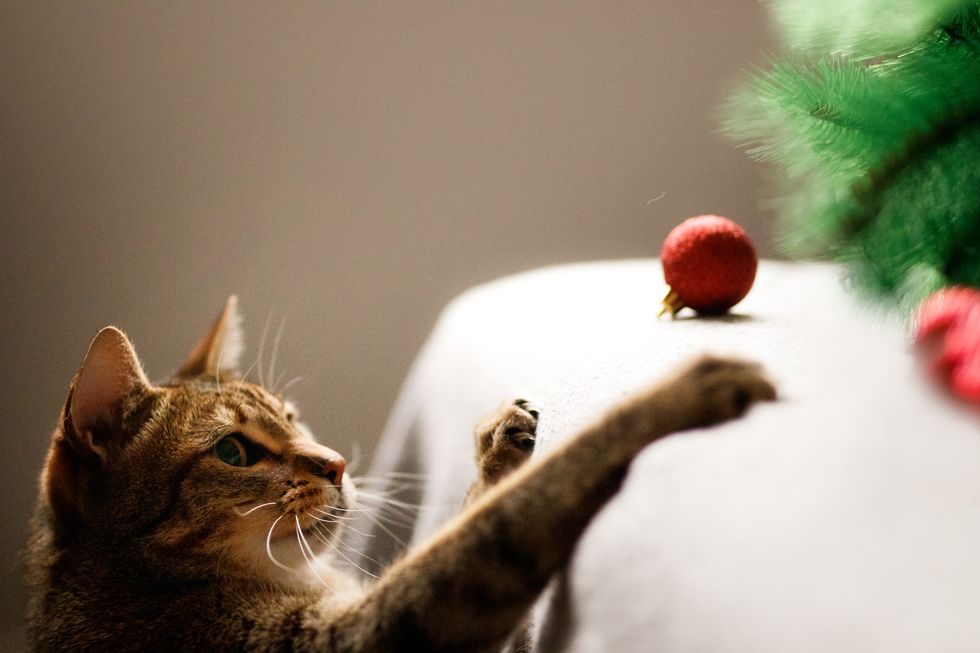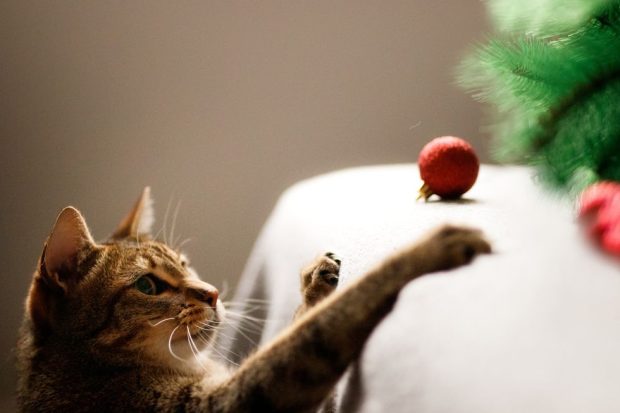 Sometimes the relationship between the Christmas tree and your cat is doomed from the start. What is the deciding factor? The ubication. Some places in the house will make the tree more attractive than others. We recommend keeping the tree away from any furniture the cat could jump off, or placing it in a room the cat doesn't have access to. After all, it's harder for a Christmas tree to become a climbing tree when cats have become accustomed to restricted areas of the house.
KEEP YOUR PETS BUSY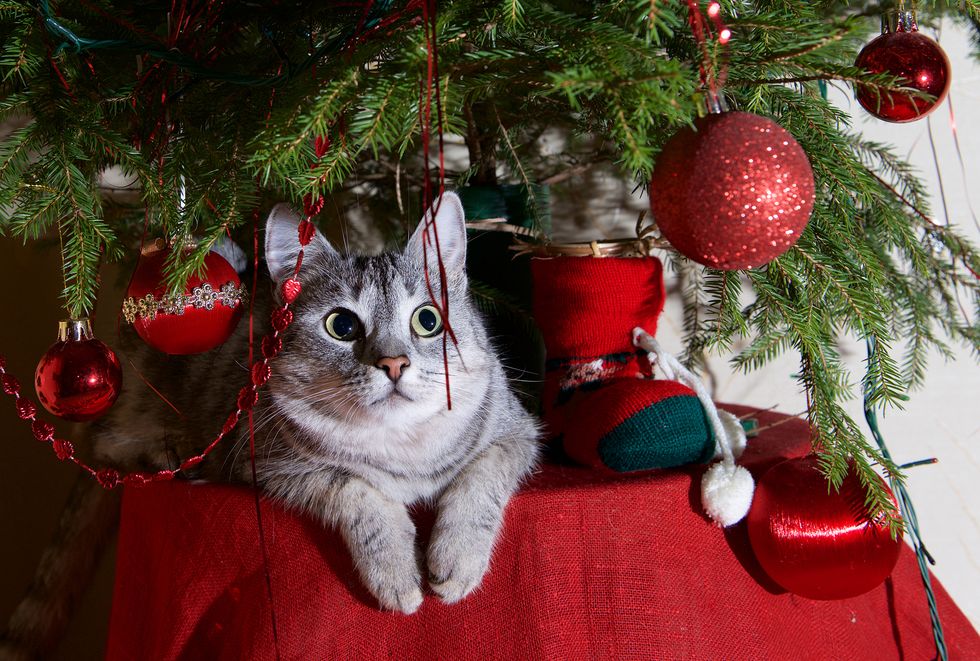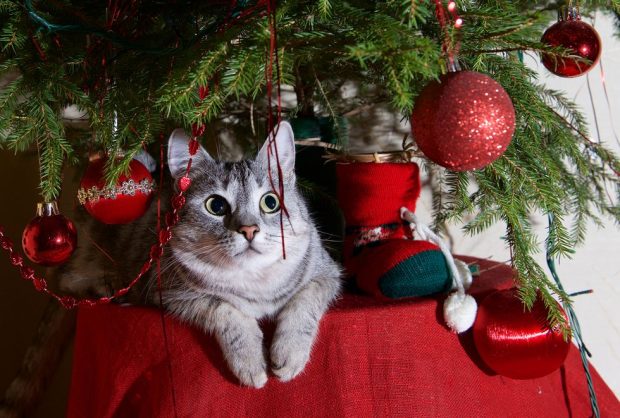 If you have just put up the Christmas tree, then you should avoid having your cat bored. Since cats perceive Christmas trees as oversized toys, having plenty of alternatives on hand can help distract them from getting into trouble. Enrich your environment with other spots that satisfy your natural instincts. If cats don't find mental and physical stimulation in their daily activities, they are likely looking for it themselves. In other words, if you haven't invested in a cat tree or scratching post yet, now may be the time.
DETERRENTS
Cats can be very stubborn animals, so sometimes some natural repellents are the best solution. Wrap the base of the tree in aluminum foil, place fresh sprigs of rosemary along the base and lower branches, and decorate the tree with freshly dried orange slices.  Since cats can't stand the smell of certain herbs and citrus, and aluminum foil can throw off even the most persistent felines, this should help keep them at bay.