It is a glamorous, feminine fabric that can be worn in all its splendor or in a subtle way, especially in blouses, T-shirts, and dresses. We are already beginning to see the lace in bralettes, a comfortable lace underwear garment that is, at the same time, very sophisticated and feminine.
Lace is a wild card for casual moments and is perfect because it can be combined in different ways. We have seen him in the spring-summer 2021 fashion shows held in Paris in firms such as Balenciaga, Paco Rabanne, or Giambattista Valli who have opted for garments with lace details in pure and luminous tones and for that reason, at Lookiero we also bet on him in our recommendations.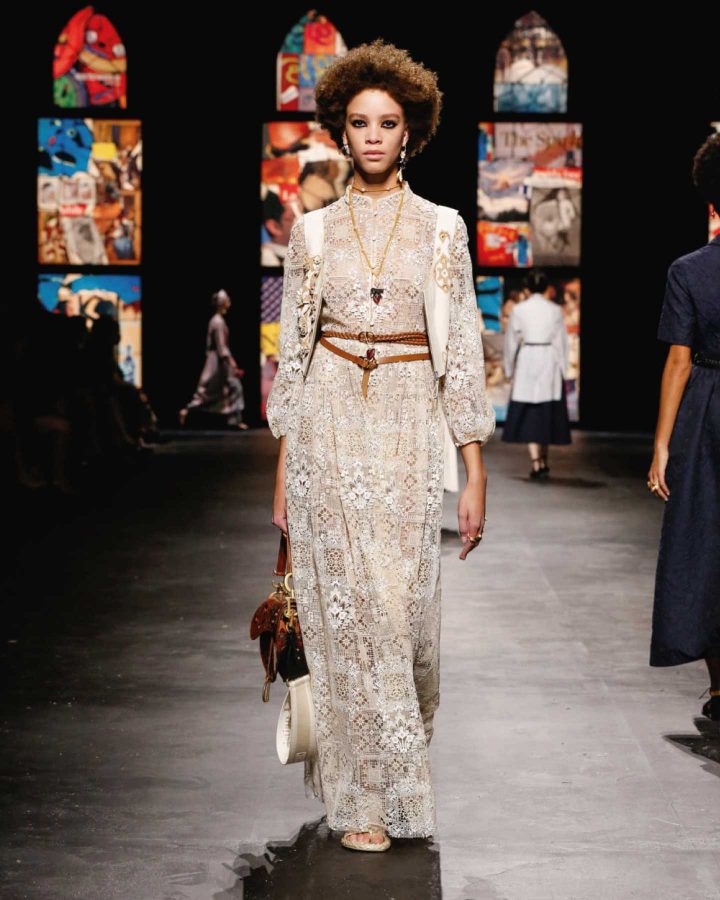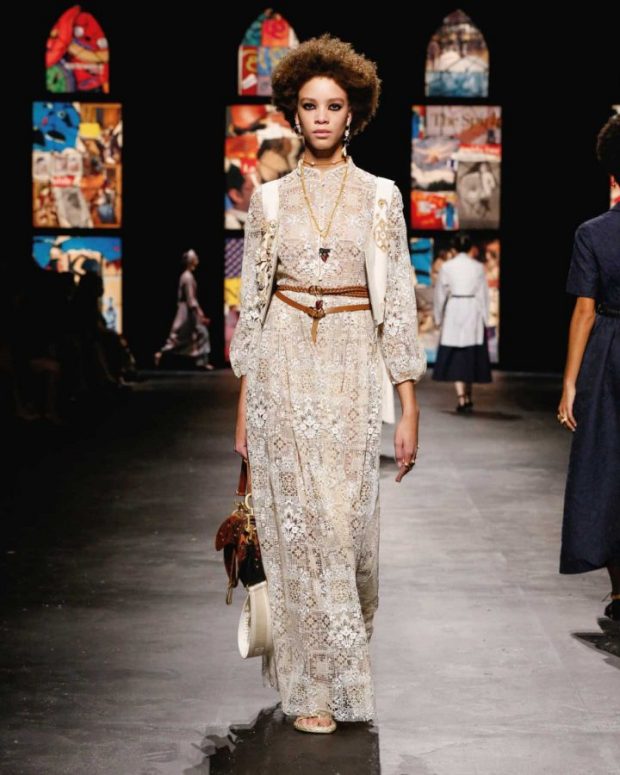 Lace is a fresh, sophisticated, and very flattering fabric that we will see especially in dresses and tops. Also, it is perfect for spring-summer as it is light and bright. We break down which will be the trendiest lace garments of the season and, also, how to combine them no matter how old you are.
How to wear lace garments? Four ways to show it off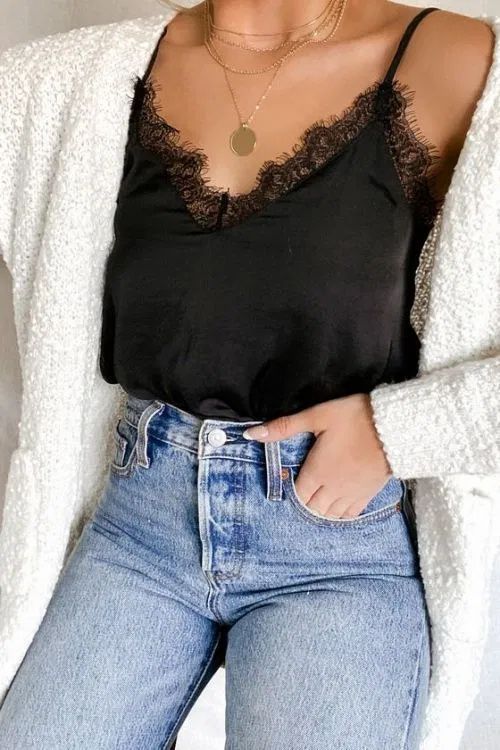 Bralette: A lace bralette with paper bag pants can turn a casual look into a really special combination. We invite you to try how it looks if you are looking for a comfortable and fresh look that highlights your figure, whatever it is.

Dresses:

Your closet is asking for lace! Whether in a total look or with small details, lace dresses will be your best allies this spring-summer. With a long dress with a flowing fall and lace neckline combined with espadrilles and maxi earrings, you will be wow.

Bodies:

 a lace bodysuit is a very versatile garment. Wear it how it suits you and according to your style. If you want to emphasize the more romantic side of the lace, wear it with a satin midi skirt. Do you want to break with the romanticism and create a more groundbreaking look? Combine your lace bodysuit with leather culottes, it is the perfect way to give your outfit a rocker point.

Tops:

 Lace tops are a staple in any wardrobe. If you are looking for a casual chic look, you can wear your top with jeans and a closed cardigan, letting only the top lace stand out. If you want to create a more sophisticated outfit, you can combine it with tailored pants and high-heeled sandals. Have fun combining the lace tops, there are a thousand combinations!
Spring-summer looks with lace at any age
We believe that style has no limits (size, shape, or age). Besides, we love lace because it brings sophistication, it has a great variety of combinations and it is perfect to wear when it starts to get hot. We leave you some ideas to inspire you and combine them whatever your style.
If you are 30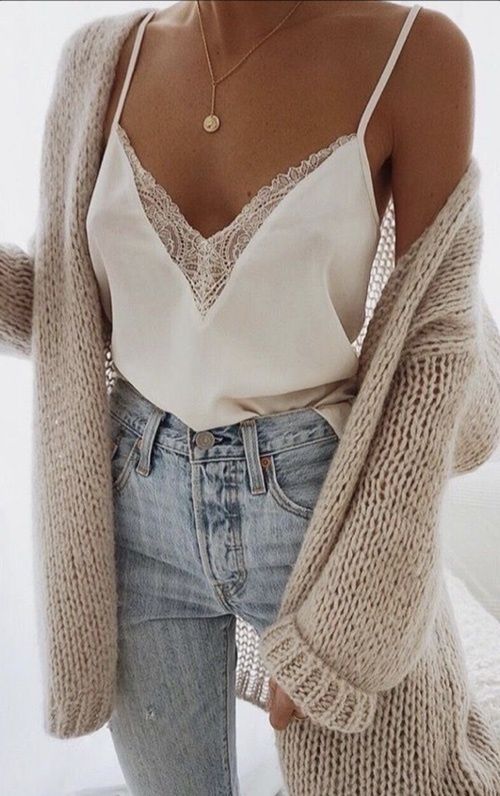 We think a lace-back tank top would look great paired with skinny jeans. Choose it in a pastel color like mint green, which is in full swing. If you have plans, a handbag made of colored rhinestones will be the perfect complement to this outfit.
If you are 40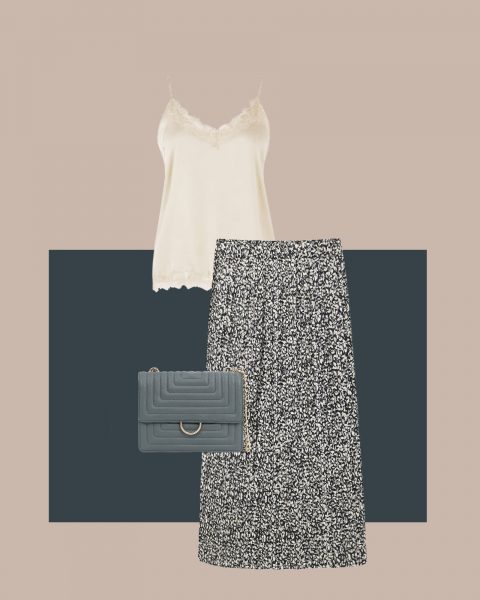 A flowing midi skirt with animal print is the perfect companion for a sophisticated and elegant look. Combine it with a lace lingerie top in neutral tones and a blue-gray leather-effect bag.
If you are 50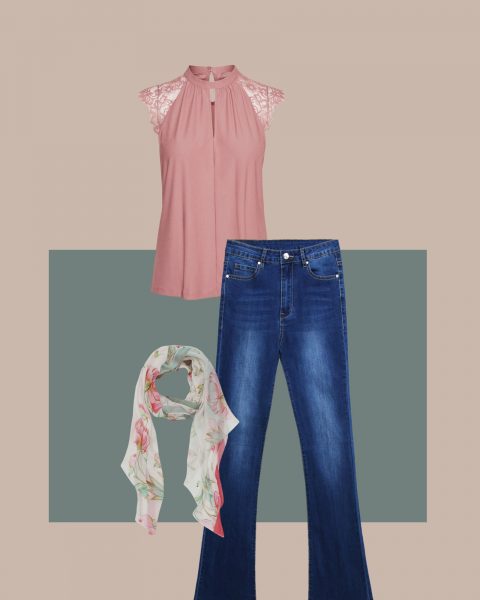 With flare-style jeans and a blouse with lace shoulders in pink tones, you will get a very modern spring look. For a look of 10, add a foulard in pastel shades that matches the top.
If you are 60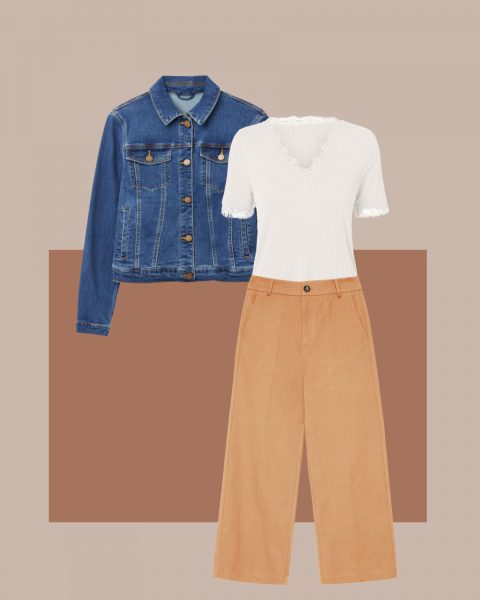 These are, of course, ideas to inspire you. You can wear any of these looks no matter how old you are, guided by your tastes and style. Your Personal Shopper is the perfect person to advise and recommend lace garments based on your personality.