Take a good look at the beautiful lampshades on table or standard lamps around your home and give your honest opinion: are they looking a bit grubby? Fabric lampshades collect dust and dirt over time and cleaning them on a regular basis is the best way to restore their freshness and appearance.
Cleaning lampshades can be tricky because the fabric used for shades may be delicate, which might make it prone to smudging or staining if you're not careful. What's more, the fabric may be glued or stitched onto the frame, there may be additional ornaments or trims – all of which will need painstaking attention to make sure that nothing gets damaged in the cleaning process.
Most common types of lampshade can be cleaned quite easily with a little bit of knowledge and guidance. However, if you are concerned about how to treat a particularly valuable lampshade or delicate fabrics such as silk and suede, it's best to take advice from a professional dry cleaning company.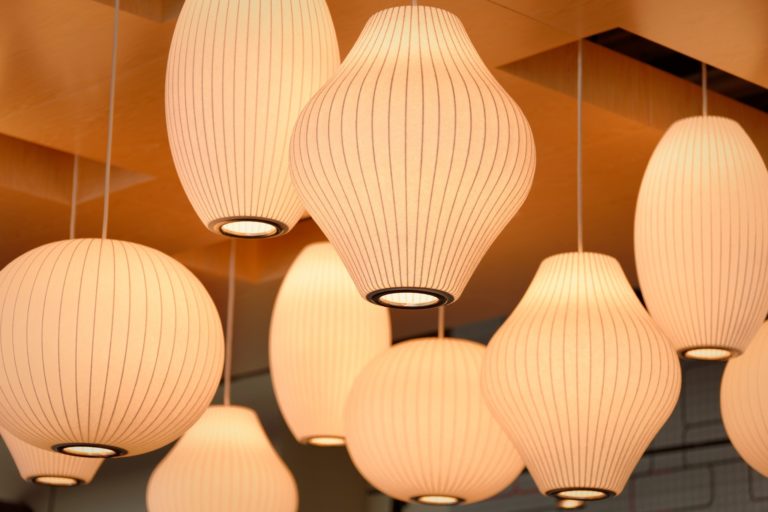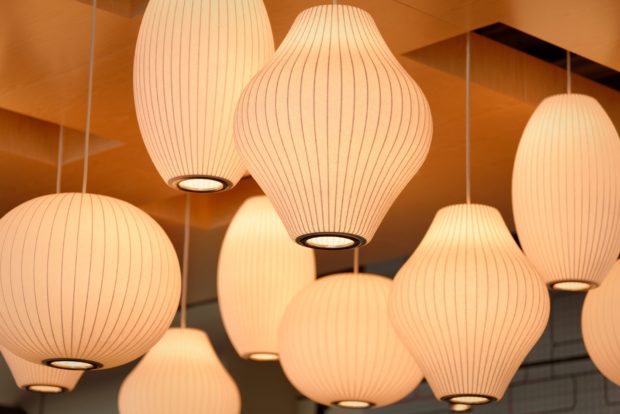 For most fabric lampshades, it is safe to proceed as follows:
Dusting
Start by unplugging the lamp, and remove the lampshade from the lamp (where possible) for easier handling.
Using a soft bristled brush, like an artist's paint brush, carefully remove the dust from the fabric section by section. Start at the top of the shade and work in long sweeping motions all the way down. Rotate the lampshade to the next section, and repeat the process. It's a slow process but well worth doing.
Alternatively, if the fabric is robust enough and/or the shade is very large, you can use the brush attachment on your vacuum cleaner for dusting instead. Vacuuming will be a lot quicker but great care should still be taken to avoid any damage.
Finally, using a hairdryer on a cool setting, carefully blow away any dust from fringes and trimmings.
Washing a soft fabric lampshade
If your lampshade consists of soft fabric traditionally stitched onto a (probably metal) frame, it is safe to wash in a bowl of soapy water. Fill a bowl that's large enough – even the bathtub will do – with cool soapy water and place the lampshade in it on its side.
Agitate the suds and rotate the shade until all the fabric has been covered, then drain and refill with clean water for rinsing until all soapy residue has gone.
Shake as much water off as possible, then stand or hang the lampshade to air dry. To speed up the process, you can use a hair dryer, particularly on heavier fabrics or corded areas.
When fully dry, put the lampshade back on the lamp and appreciate its beauty all over again.

Cleaning a glued fabric lampshade
If the lampshade fabric has been glued on rather than stitched – and this includes any trimmings – it must not get too wet, otherwise the glue may dissolve. In this case, mix a mild soapy solution in a bowl, then whisk the solution until it is very frothy and the soapsuds almost dry.
Apply some the dry suds to a clean, dry cloth and carefully wash the outside of the shade, one section at a time. Take particular care on the binding and any other areas that are glued together to ensure you don't rub too hard and that they don't get become wet.
If your lampshade has a plastic interior, wiping with a damp, soft cloth should be sufficient to remove any dust build up. Use a mild soapy solution if it is very dirty.
Using a fresh, clean damp sponge, rinse the suds from the surface and wipe dry before reassembling the lamp.