Fall is here, and it's time to give your wardrobe a touch of warmth and elegance. While cozy sweaters and boots are essential, there's one accessory that can instantly elevate your fall look – golden hoops. These timeless pieces of jewelry have been a favorite among fashion-forward individuals for decades. They effortlessly blend with the season's rich colors and textures, making them the perfect addition to your autumn attire.
Why Golden Hoops?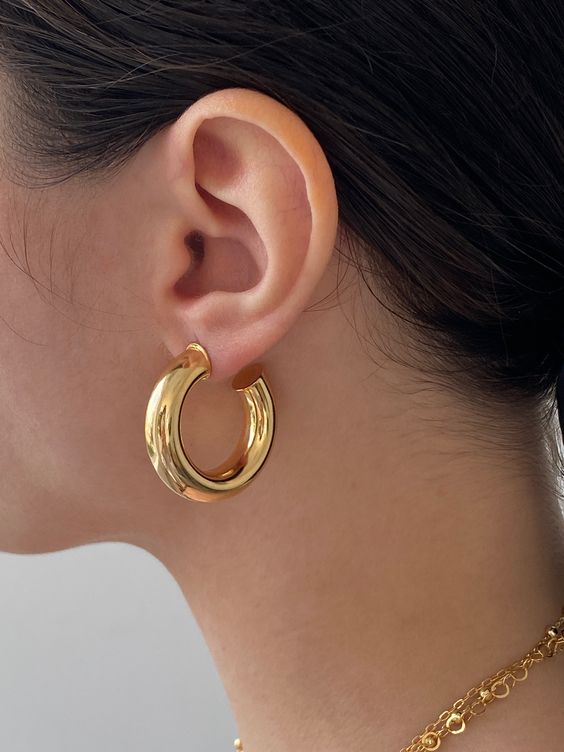 Golden hoops are more than just a trend; they're a fashion staple that never goes out of style. Here's why they're the perfect addition to your fall wardrobe:
Versatility: Golden hoops come in various sizes and styles, making them versatile enough to complement any outfit, from casual to formal.
Warmth and Richness: The golden hue of these earrings adds warmth and richness to your fall attire, creating a harmonious blend with autumnal colors.
Timeless Elegance: Hoops exude timeless elegance, ensuring that you look stylish season after season.
Statement-Making: Depending on the size and design, golden hoops can be subtle or make a bold statement, allowing you to express your unique style.
Styling Your Golden Hoops for Fall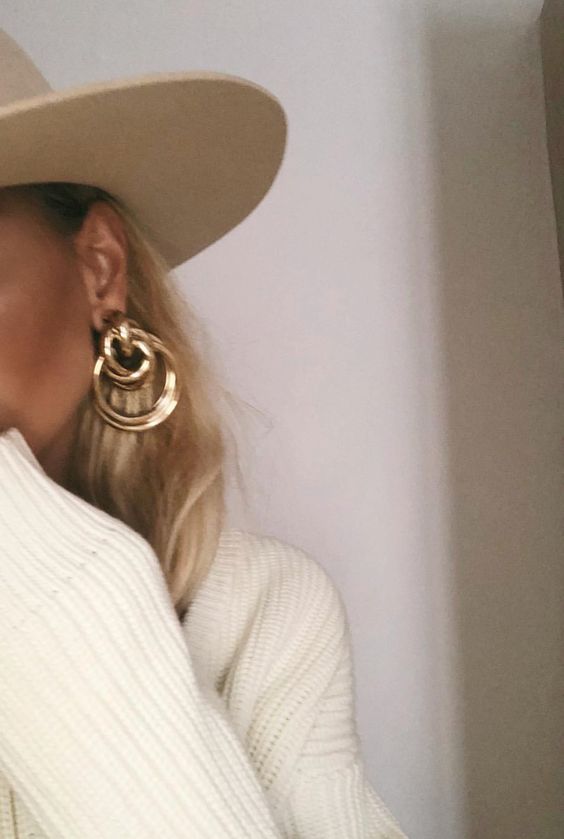 Now that you're convinced of the charm of golden hoops, let's delve into how you can style them to perfection this fall:
1. Casual Chic
For a laid-back fall look, pair your golden hoops with a chunky knit sweater, high-waisted jeans, and ankle boots. The simplicity of the hoops will balance the cozy vibes of the sweater, creating a casually chic ensemble.
2. Office Elegance
Elevate your office attire by wearing medium-sized golden hoops with a tailored blazer, a white blouse, and wide-legged trousers. The hoops add a touch of glamour to your professional look without being too flashy.
3. Date Night Glam
Heading out for a romantic dinner or a night on the town? Opt for oversized golden hoops, a sleek black dress, and stiletto heels. These earrings will catch the light and draw attention to your face, ensuring you shine throughout the evening.
4. Boho Vibes
If you're into boho fashion, pair your golden hoops with a flowing maxi dress, suede ankle boots, and a floppy hat. The combination of gold and earthy tones will give you that quintessential bohemian look.
Caring for Your Golden Hoops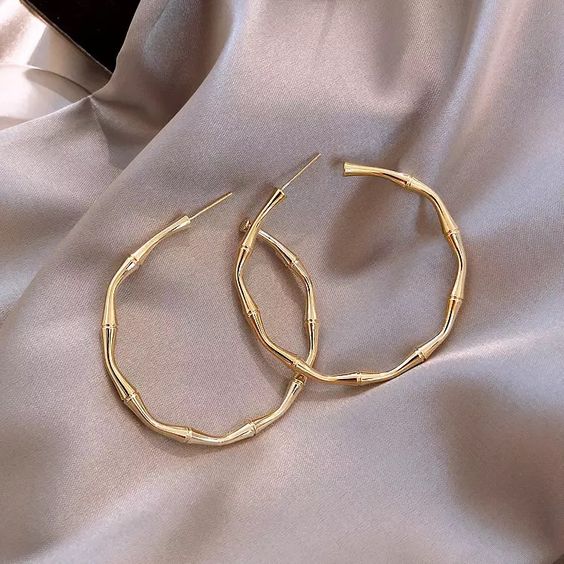 To keep your golden hoops looking their best, follow these care tips:
Avoid contact with chemicals: Remove your hoops before applying perfume, hairspray, or any cosmetics to prevent discoloration.
Store them properly: Use a jewelry box or pouch to prevent tangling or scratching.
Clean regularly: Gently wipe your hoops with a soft, damp cloth to remove any dirt or oils.
Remove before activities: Take off your golden hoops before swimming, exercising, or engaging in any activities that may cause damage.