When the glitter of the holiday season wears off and you're left with the cold and dreary days of deep winter, it can be hard to feel inspired by the clothing in your closet. Thankfully, with after-Christmas sales and promotions, mid-winter is the perfect time to refresh your wardrobe without breaking the bank.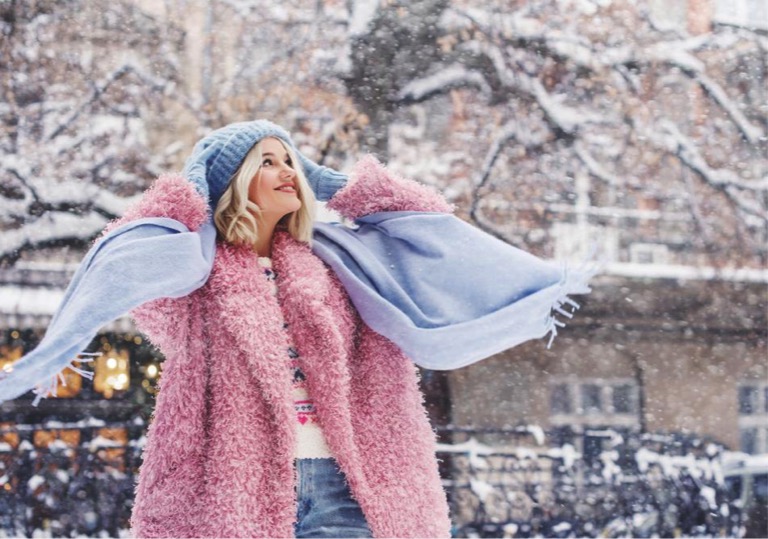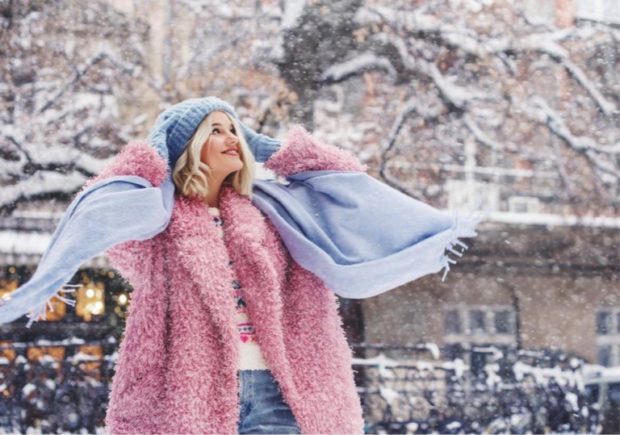 Here are some tips for how to give your wardrobe an affordable mid-winter refresh.
Start with the Basics
Build your cold weather wardrobe from the ground up by starting with the essentials. Seek out staple pieces that will be able to transition through the seasons, and take a look at your closet to see what you already have that can be repurposed.
Skirts and Dresses: Look for deep-toned floral prints that will take you from winter to spring with ease. Pair them with opaque black tights and heeled, over the knee boots for an outfit that'll keep you warm but looking cool. That suede mini skirt you wore last fall? Make it work for winter with leggings, black booties and a cute beanie hat.
Shirts: Winter doesn't have to be all about basic black and gray! Build some color (think: bold teal, fire engine red or classic blue) into your wardrobe to bring a bit of brightness to even the most dreary winter day.
Pants and Jumpsuits: Dark wash denim is super versatile, and makes the perfect base for any winter outfit. High waisted jeans look stylish with turtlenecks, a belt and booties, while flares can be dressed up for date night. Cute jumpsuits bring effortless, flirty fun to your look. Leggings are also a solid investment as they can be worn so many ways from fall all the way to spring.
Shoes: Many of your fall shoes can transition well into the winter time. Flats, booties and over the knee boots all work really well with cold weather outfits. If you're looking for a boot that can brave frigid temps and snow, the middle of the season is the perfect time to shop while November's new arrivals start to go on sale.
Look for Trendy Layering Pieces
Now that you have the basics down, it's time to add some layering pieces that'll make them work even better for winter! Use these styles to add a seasonal touch to your cold weather outfits.
Cute Sweaters and Cardigans: Nothing says cozy, happy winter quite like cute sweaters and cardigans. Fun prints (like polka dots or leopard print) and bold, chunky textures add an unexpected touch of whimsy to any winter look. You can layer them over skirts and tights, keep it simple with jeans and booties or go full snow bunny with furry winter boots.
Tights and Socks: Tights and socks are definitely essential layering pieces for the winter, and you can find so many playful options nowadays. While black is a classic, you can also mix it up with sheer styles, funky patterns and even sparkly details to add some visual interest to your outfit. You can even layer socks over your tights and wear with a pair of open-toed shoes for a hint of street style coolness.
Finish the Look by Accessorizing
Have a whole lot of fun completing your look with flirty, winter-ready accessories. You can really get creative with trend-forward styles to help everything else in your closet feel fresh and new.
Artsy Jewelry: Accessorizing with jewelry is a great way for your style to tell a story, without requiring you to spend a fortune. Bold earrings and long necklaces go well with cute sweaters, just as architectural chokers and studs help turtlenecks feel extra sleek.
Scarves and Gloves: When dressing for winter, don't forget that function's important, too! Scarves and gloves will keep you warm, but you can choose colorful styles for a fresh take on the classics.
Bold Bags: Not every handbag you own needs to be heirloom price. There are many different types of bags out there that are affordable, but still very high quality! Teeny-tiny handbags are a big trend right now. Why not experiment with building them into your repertoire this winter?
Refreshing on a Budget
It might seem difficult to stay focused and on budget while you're trying to rebuild your wardrobe, but a helpful way to decide if an item's important enough to purchase is to think deeply about the value it will bring to your life.
Is the new item meaningful to you personally, and something you'll treasure for years to come?
How many times do you think you'll get to wear it before it's no longer as fashionable as it is now?
You might find yourself wanting to spend less on super trendy items that'll only last you a season than on an investment piece that'll be worn year after year, and that's totally okay! No matter what the price point, though, do make sure it's something you'll actually like to wear because a winter refresh doesn't mean much if you don't ever get to enjoy it.