Every fashionista or smart dresser secretly anticipates the arrival of summer for the sole reason that the season brings with it a plethora of creative fashion options. In my opinion nothing beats the fresh summer colours, the light breezy fabrics, and the freedom to go outside without having to layer up.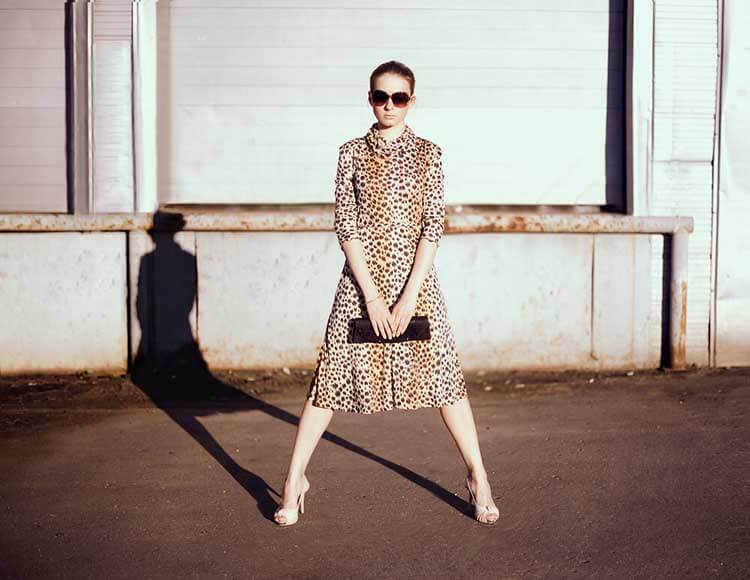 In a world where fashion trends and rages change at the drop of a hat, it is comforting to know that there are a few basic summer fashion staples that never go out of style. While many people advocate following the latest trends, wearing only what's hot and in style, I don't believe in buying into expensive trends that have a short expiration date. I prefer classic style, not trends. Here are a few of my go to summer style tips that will never go out of fashion.
In Terms of Makeup, Go For A Natural Look
Don't be afraid to go bare faced, or at least use minimal products on your face. Summer weather is not conducive to wearing heavy layers of greasy makeup in my opinion. Ditch the heavy black eye makeup and shadows, or heavy foundation, and dark lip colours. Wearing only light makeup to create a natural look is the way to go. Use neutral shades and go for tinted moisturizers and nude or natural lip stains and balms. Use a dab of liquid highlighter to enhance your summer glow and focus on skin care as natural makeup looks best on clear skin.
Choose Light Colours Over Darker Hues
Light colours in fresh prints and shades embody the summer vibe much better than darker tones. This is also scientifically supported as dark colours and black absorb more heat and consequently make you feel warmer. On the other hand, lighter colours have a cooling effect.
Ditch Fitted Attire In Favour of Loose and Flowy Tops, Skirts, and Dresses
No matter what your outfit of choice, make sure you opt for lighter fabrics like light cotton, chiffon, lace, silk, or crochet materials. Basically choose light fabrics that could possibly float in the wind. Secondly, avoid form fitted apparel, everything from dresses, skirts, tops, pants, and even shorts.
Off Shoulder Tops And Dresses Are Always Stylish
While off the shoulder clothing is all the rage these days, but it is more than just a trend. Off shoulder tops and dresses are always in style and embody the summer vibe like nothing else.
Throw Some Shade With Classic Sunnies
Sunglasses are an essential summer accessory. The perfect pair of summer sunglasses is one that suits your face. Invest in a good pair in a classic style that won't go out of fashion. Aviators are an excellent and classy option if your face shape allows it. Aviators are stylish and look good on both men and women.
Don't Overstyle Your Hair
While loose beachy waves look great, they are not always the most practical option for the summer heat and humidity, especially if your hair is long and thick. Achieving the perfect beach curl is also time consuming, so consider braiding it or wearing it in a bun or ponytail.
A braid is always stylish as a summer style, whether or not it is a trend dictated by fashion magazines.
Accessorize In Neutral Tones
We all know the importance of accessorizing. Nothing pulls a look together like the right accessories like jewellery, hats, scarves, and handbags. However you should take care to avoid large statement pieces in dark or jewel tones. Nothing complements a summer look like muted earth tones.
Choose ethnic jewellery like bracelets, necklaces, and earrings in blues, gold, pink, brown, turquoise, green or even bright patterns. For the summertime, you should also avoid big structured handbags. Opt for a neutral brown simple leather crossbody or sling purse that will go with everything. Alternately, you could use a tote bag in earthy tones. The neutral colours will match most of your summer outfits if you have chosen overall light and breezy summer clothing.
Flash Those Pearly Whites
Like the musical Annie teaches us, "You're never fully dressed without a smile." Remember to take care of your teeth and smile… "it's what you'll wear from ear to ear and not from head to toe that matters." Smiles make you look more attractive and increase your face value.
I hope these ideas and tips make you more open to the possibility that you don't need to blindly follow fashion magazine trends to be stylish!
Happy Summer.