In recent years, eyebrows have taken center stage as a focal point of facial beauty. And we understand why since eyebrows are so important for your facial expressions. Brow professionals are continually seeking effective techniques and products to create stunning brows for their clients. One such breakthrough product is Brow Henna, a natural and semi-permanent solution that has gained significant popularity. In this comprehensive guide, we will explore how Brow Henna works, address frequently asked questions, and discuss how brow professionals can harness its benefits to achieve their goals. Plus, we share our favorite eyebrow henna set.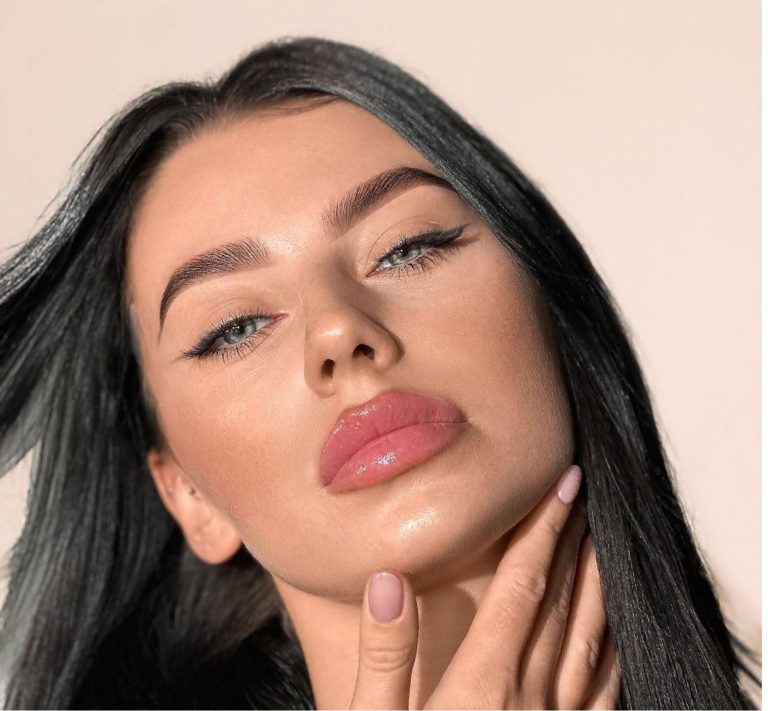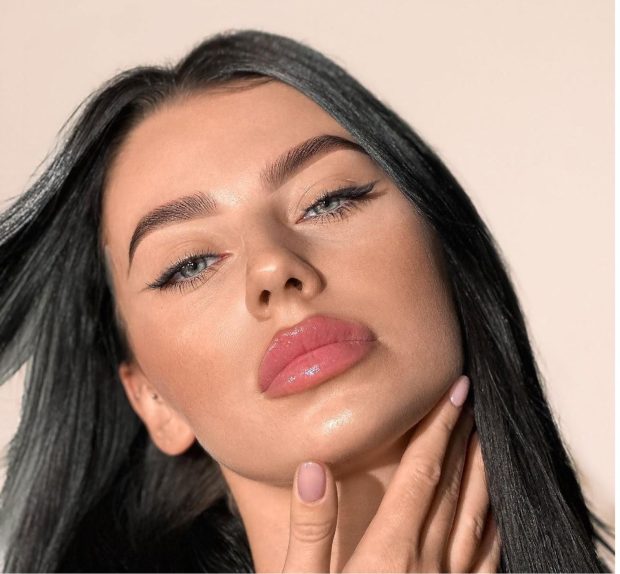 What is Brow Henna?
Derived from the henna plant, with its Latin name: Lawsonia Inermis, eyebrow henna offers a unique approach to eyebrow enhancement. Unlike conventional henna used for body art, Brow Henna is formulated specifically for eyebrows, providing a semi-permanent tint that lasts several weeks. Its natural composition sets it apart from chemical dyes commonly used in eyebrow tinting.
How Brow Henna works
Want to know what Henna brows are? Brow Henna's magic lies in its ability to stain both the skin and the brow hairs. This dual staining effect creates a fuller and more defined appearance, giving the illusion of thicker brows. You mix the henna with water, or my favorite, with Color Developer to create a smooth mixture. After this you apply thin layers on the eyebrow hairs, making sure you create the desired brow shape. The processing time is 10-20 minutes. The henna dye adheres to the top layers of the skin and penetrates the hair cuticle, resulting in a vibrant and enduring tint. Factors such as skin type, hair texture, and henna brow aftercare practices influence the tint's color intensity and longevity.
Benefits for brow professionals and clients
Natural and safe: Brow Henna's natural formula appeals to clients with sensitive skin or those who prioritize natural beauty solutions. Just like any brow treatment, it is important to always do a patch test with every new client to ensure a safe application.
Customizable shades: Available in a range of shades (like auburn, blond, or black), eyebrow henna empowers brow professionals to tailor the brow henna tint to complement each client's natural coloring.
Defined brow shape: Brow professionals can utilize Brow Henna to sculpt and amplify different brow shapes, filling in gaps and delivering a polished look.
Extended longevity: While traditional tinting might endure for a week or two, the longevity of henna eyebrow tint can extend up to six weeks, reducing the need for frequent touch-ups.
Skin staining: Brow Henna's ability to stain the skin is a game-changer, simulating the appearance of filled-in brows. This is especially advantageous for individuals with sparse or over plucked brows, or simply clients that prefer a more defined brow look.
Which Brow Henna to use?
There are many Brow Henna brands out there, but our favorite is Supercilium. This Dutch brand offers a diverse range of colors and is well-known for its consistent quality. They only offer eyebrow henna kits for professionals. They also offer free online education and certified courses, which is a big plus if you're just starting out with eyebrow henna. And best of all, they offer different Brow Henna kits to make your life easier. Bottom line, we think this is the best henna brow kit for your bug.
Our personal favorites:
1. Brow Henna Starter Kit: Offers everything you need to do henna brows. From cleansing, to brushes for brow henna application and mixing tools. With all shades, you can consult all different clients.
2. Brow Henna Mini Kit: Don't want to commit to the full brow henna kit, but curious to try it out? This kit offers the most popular henna colors and all the other tools you need to be able to offer Brow Henna treatments.
Frequently Asked Questions about Eyebrow Henna
1. How long does brow henna last?
How long does henna last on eyebrows is by far the most asked question. The semi-permanent tint provided by Brow Henna typically lasts between up to six weeks on the brow hairs and up to two weeks on the skin. This duration varies due to factors like skin type, brow henna formulation, henna brow aftercare routines, and exposure to water and cleansing products.
2. What is the difference between henna and eyebrow tinting?
Brow Henna vs. Brow Tint? Brow Henna differentiates itself from conventional eyebrow tinting through its natural ingredients and skin-staining effect. Traditional tinting employs chemical dyes, while Brow Henna uses plant-based pigments for a safer, more natural approach. A normal eyebrow tint usually doesn't leave a mark on the skin. It's good to know however that eyebrow henna is not 100% natural. With every brow dye, you need other components to make sure the colors stick to the skin and brow hairs.
3. What is the difference between microblading and henna brows?
Microblading and Brow Henna share the goal of enhancing eyebrows but differ in their application and outcomes. Microblading uses fine needles to create tattoo-like strokes, yielding a longer-lasting effect. In contrast, brow henna offers a temporary tint on both skin and hair, lasting up to six weeks without the invasive nature of needles. That's why Brow Henna is also perfect for people that are curious to do microblading, but first want to try out how more defined eyebrows will look on them.
4. Are henna brows a good idea?
Absolutely, Brow Henna can be an excellent choice for those seeking a temporary yet impactful brow enhancement. It's particularly ideal for clients who want to experiment with various brow shapes and shades without committing to a long-term solution like microblading. The natural ingredients and customization options make brow henna a versatile and safe choice for a wide range of clients. And due to the many application options for henna brows, it's also a very fun treatment to do for brow professionals since you can try out different styles, techniques, and color combos.
5. Can I combine Brow Henna with other brow treatments?
Yes, Brow Henna can be combined with other brow treatments, such as brow shaping, threading, or even microblading, depending on individual preferences and goals. However, it's essential to discuss this with your brow professional to ensure compatibility and achieve the desired results. It's not recommended to use brow henna in combination with eyebrow lamination, since these two treatments together are simply too harsh for the brow hairs. And in the end, healthy brow hairs are all that matters.
Don't wait any longer and start offering Brow Henna
Although over the years many brow treatments and brow tints entered the market, brow henna will always be my favorite. Brow Henna stands as a testament to innovation in the realm of brow aesthetics, offering a natural, customizable, and semi-permanent solution for brow professionals and their clients. By understanding the science behind brow henna, addressing frequently asked questions, and mastering its application, brow professionals can elevate their skills and fulfill their clients' desires for beautiful, lasting brows. Whether you're a brow professional or a client seeking brow enhancement, brow henna provides a bridge between natural beauty and artistry, promising stunning results that stand the test of time.