We love dresses. And to the influencers and our favorite celebs too. And we go on. Short, long, patterned, plain, made of linen, crocheted, that make a great guy, that there are years left… Dresses are a staple when the heat is on. But also when he leaves. We have made a selection of dresses. All of the low cost and from Zara so you can put them on now and when autumn arrives.
We have made a selection of designs of all kinds and we give you clues on how to wear them. Short dresses in powerful colors that we can transform with cowboy boots.  Tie-dye print dresses – an absolute trend print –  that we want to wear in autumn with a  blazer.  Designs with more hippy airs whose colors do not augur the change of season… Or yes.
We have taken a look at the entire New Zara Season and have chosen some of the dresses that we like the most. Cheap, original, and versatile designs that with the right accessories can last two seasons. Because more and more clothes have no season.
Zara tye-dye knit dress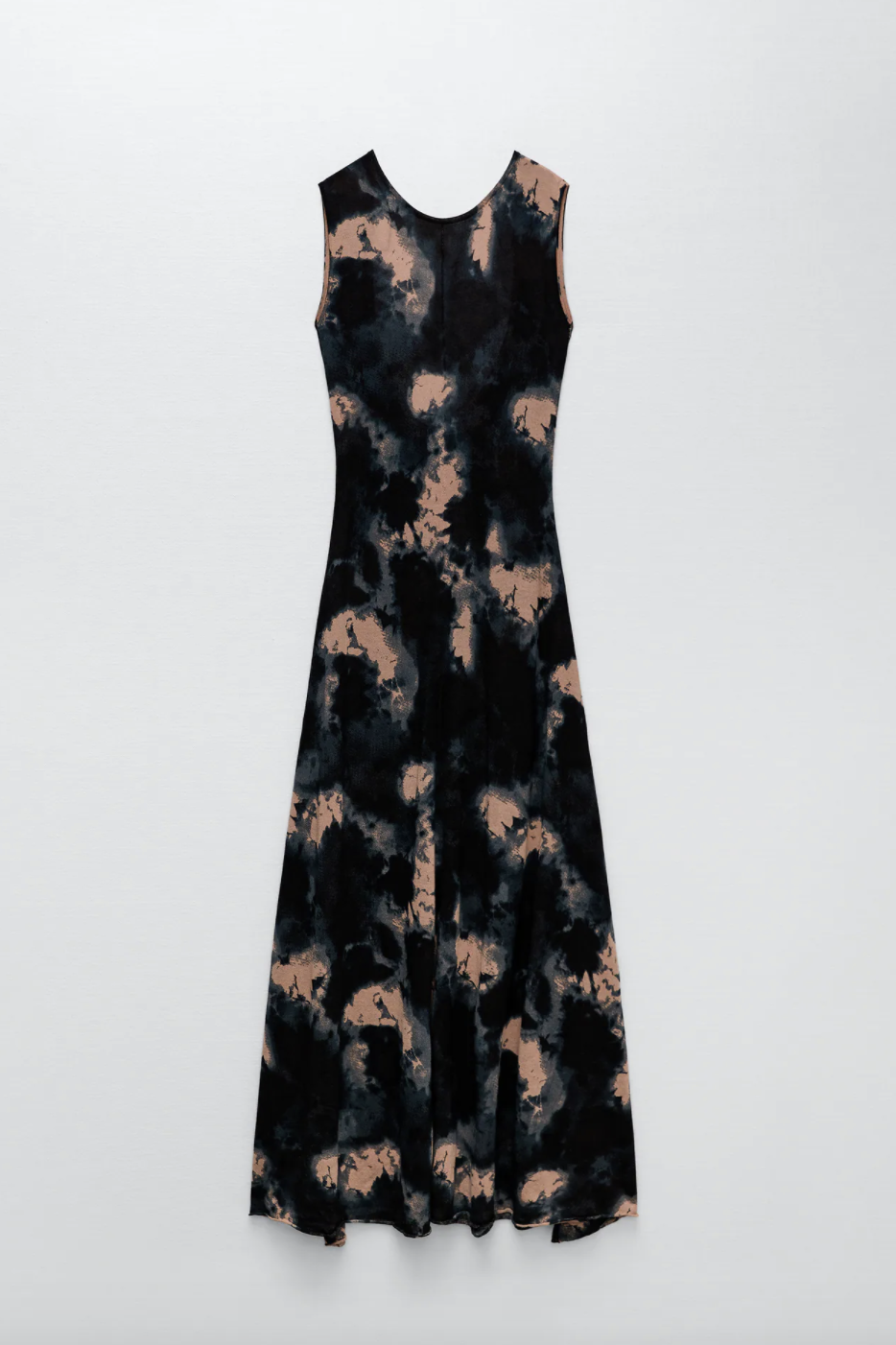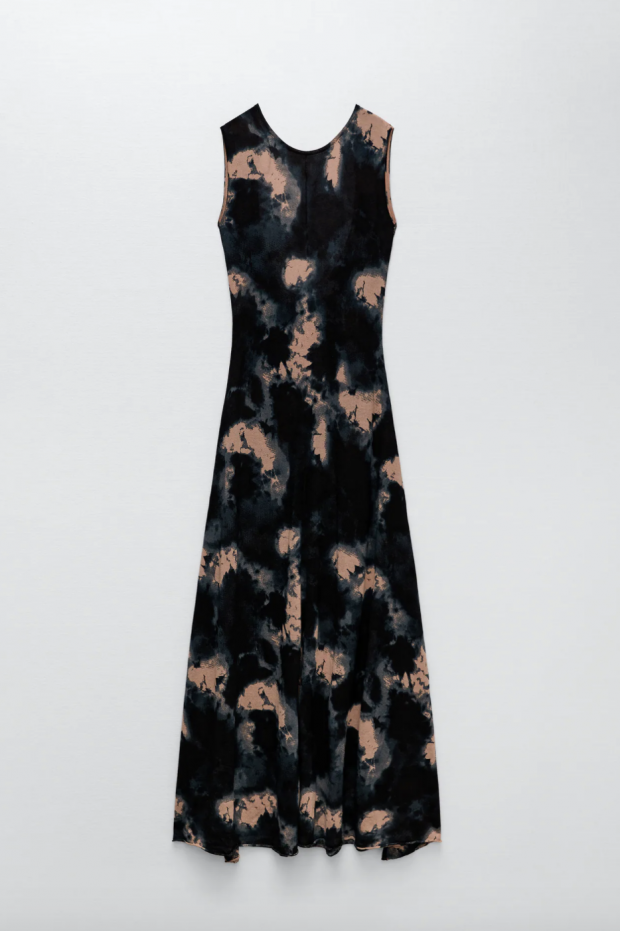 Who said the tie-dye print was just for summer? It also works for autumn, and more in these dark colors that augur the change of season. This Zara design can be worn with esparto sandals in August and with sneakers and a blazer when the heat is gone. Always betting on light tones to give light to the dress.
Here are some Zara dresses that we find affordable:
1.