Auto insurance isn't rocket science. So why are you paying too much for the coverage you need?
Truth be told, you're likelier than not to find the reason (one or two of them, at least) for your elevated premiums on the list below. Millions of drivers make one or more of these dozen common insurance mistakes.
That's the bad news. The good news is, rectifying these mistakes is not rocket science, either. If you're able to follow all 12 of these tips as you shop for insurance and manage your policy, you'll be shocked at how much you save. And you might just end up with a better policy than you have any reason to expect.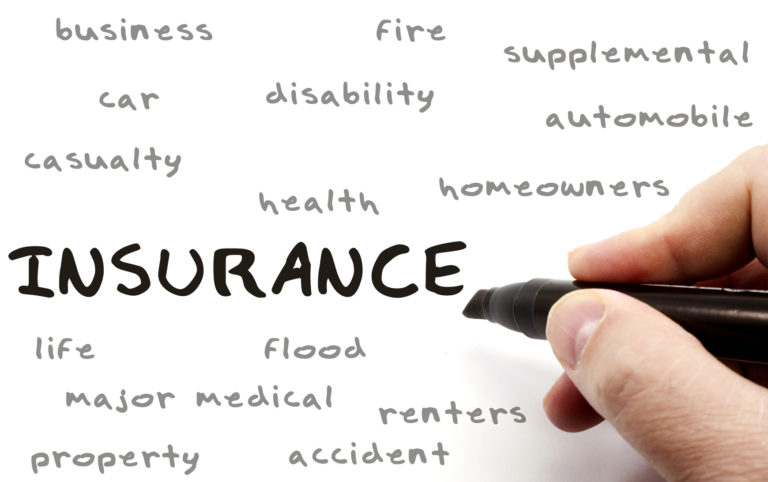 1.Going With the First Quote You Get
Don't shop around for shopping around's sake. That's how you fall into the "overshopping" trap, which is likelier than not to force you into a policy that you don't really need.
Don't go with the first quote you get, either. Dozens of auto insurance providers operate in your home state; even if you have a spotty driving record, you'll eventually find a policy that suits your needs. You can afford to wait.
2.Working With Brokers Known to Charge Too Much
Yes, you can afford to wait — as long as you don't wait for a broker that's going to charge too much for coverage that costs less elsewhere.
Instead, make sure you're working with the right partner by doing your due diligence on potential insurance partners, paying special attention to verified reviews from current and former customers. For example, a bevy of positive reviews for Freeway Insurance, a California-based broker, bodes well for its prospects. Thin or nonexistent review histories could signal trouble ahead.
3.Agreeing to an Unnecessarily Low Collision Deductible
Over time, you'll pay less to insure and protect your car when you opt for a higher deductible than a lower deductible — if you're able to make it for long stretches without filing a claim. To understand why, read up on how auto insurance deductibles work (and why it's probably in your best interest to avoid unnecessarily low collision deductibles, in particular).
4.Opting for Comprehensive Coverage on a Car That Doesn't Need It
How much is your car worth? If it's less than the cost of a major repair, such as a new transmission, your car doesn't need comprehensive coverage — end of story. Opting otherwise will only increase your premiums until you're ready to replace your vehicle, at which point those payments will have been for naught. 
Paying for Rental Company Coverage When Your Credit Card's Policy Will Do
When you're away from home and your everyday personal vehicle, you may be tempted by the apparent peace of mind offered by rental car companies' in-house insurance policies. After all, you wouldn't want to be held liable for the cost of repairing or replacing a late-model rental car — would you?
Before you opt in, make sure you're not already covered. Certain credit cards offer gratis rental car coverage, for example.
6.Saying You Drive More Than You Do
When you apply for a new auto insurance policy, you'll need to quantify your weekly, monthly, or annual driving habits. Think carefully before you answer: Saying you drive more than you do could result in higher premiums than you'd otherwise be required to pay.
7.Driving During the Most Dangerous Times of Day
When is the most dangerous time of day to drive?
If you answered "the afternoon rush," you'd earn points for a sensible guess, but you'd still be wrong. Although the roads are emptier, it's far more dangerous to drive during the overnight hours, when low light makes hazards more difficult to discern and the few drivers on the road are more likely to be intoxicated or overtired. Avoid driving during the witching hour and you could save a bundle on auto insurance.
8.Forgetting to Ask for All Available Discounts
Always. Ask. For. All. The. Discounts. Every insurer offers them: safe driver, good student, bundle, you name it. All you have to do is ask. 
9.Skipping the Safe Driving Discount
Speaking of safe driving discounts: If you're willing to install a remote monitoring device in your car for a month or two, your new insurance company may deeply discount your policy premiums. That is, if you prove that you really are a safe driver. Depending on the company, you could be looking at discounts of 30 percent or more.
10.Renewing Your Policy Without Seeing What Else Is Out There (Or Asking for a Lower Premium) 
Before you renew, shop around, and make sure your current insurer knows it. Playing providers hungry for your business off one another is an easy (and fun) way to trim your auto insurance premiums without much effort.
11.Purchasing Single Policies
For drivers with additional insurance needs (and that's most drivers), the bundle discount is a no-brainer. Rather than purchasing single policies from multiple insurers, find the insurer that's best positioned to serve your needs and reward them with the entirety of your business. You'll save hundreds on combined premiums each year.
12.Forgetting to Add Secondary Drivers to Your Policy
This move will actually increase your premiums in the short run, but you'll save the moment you need to file a claim (or one of the drivers on your policy is involved in an at-fault accident). Remember: teenagers armed with drivers' licenses are drivers too!
Shop Smarter, Not Harder
When it comes to shopping for auto insurance, no Golden Rule stands tall above the rest. Avoiding each of these 12 mistakes is important, but there's much more you can do to keep your auto insurance costs in check and your wallet a little fatter each month.
If there's one tenet to keep in the back of your mind as your auto insurance search progresses, perhaps it's this: "Shop Smarter, Not Harder." This kernel of wisdom applies in many other buying decisions, as well, but insurance is especially overwhelming for less experienced shoppers. The last thing you want to do is "overshop" — that is, seek out so many options that you finally throw up your hands and go with a policy that doesn't address your needs.