Nestled on the southern coast of Australia, Adelaide, the capital city of South Australia, stands as a breathtaking destination that offers a perfect blend of cultural charm, natural beauty, and delightful experiences. Known for its laid-back atmosphere, excellent food and wine scene, and abundance of festivals, Adelaide captures the hearts of travelers from around the world. In this article, we will explore why Adelaide is a good place to visit and what makes it an alluring gem that should be on every traveler's bucket list.
Easy Accessibility:
Adelaide's size and well-planned layout make it easy to navigate and explore. Most of the city's attractions and popular destinations are within a comfortable walking distance or a short ride away, making it convenient for travelers to make the most of their time here. The public transportation system is efficient, and bike-sharing options are available for those who prefer to explore on two wheels.
Finding accommodation in Adelaide is also quite easy with websites like Rentola AU, that allow you to start your search early. Try to filter your searches for the center of the city as finding somewhere to stay in the middle of the action is always a great idea to make the most of your time in the city. The more central the rental however, the higher the price tag. If you're on a tight budget, consider looking for rentals further out. The fantastic public transport system mentioned previously will whizz you to the center in no time at all.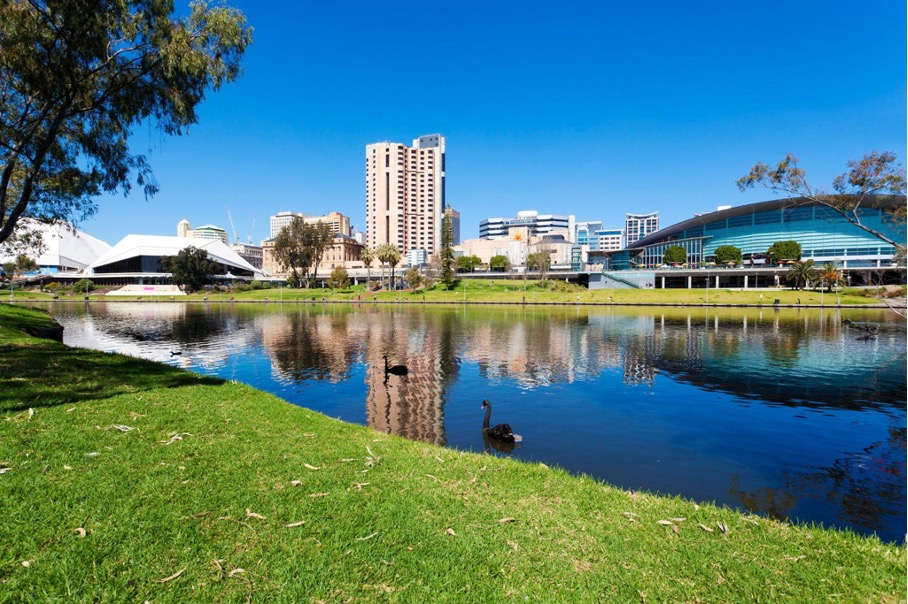 Picturesque Surroundings and Natural Wonders:
Adelaide, with its idyllic location, offers an enchanting tapestry of natural wonders that never fail to captivate visitors. The city is blessed with an extraordinary range of breathtaking landscapes, showcasing the diversity and beauty of South Australia's natural environment.
To the west of Adelaide lies the pristine coastline, adorned with sandy beaches that stretch as far as the eye can see. From the popular Glenelg Beach with its vibrant atmosphere to the secluded shores of Semaphore and Henley Beach, there's a beach to suit every preference. Imagine strolling along the shoreline, feeling the warm sand beneath your feet, and taking in the invigorating sea breeze.
But the coastline is just the beginning. Venture further and discover the mesmerizing beauty of the Adelaide Hills, a region renowned for its verdant landscapes, charming towns, and picturesque vineyards. As you ascend into the hills, you'll be greeted by rolling green hills dotted with vineyards and orchards. The air becomes crisp, and the scenery transforms into a scenic panorama that unfolds before your eyes. Explore the charming villages of Hahndorf and Stirling, immerse yourself in the tranquility of Mount Lofty Botanic Garden, or embark on a scenic drive along the winding roads to witness breathtaking views of the surrounding valleys.
For nature enthusiasts, Adelaide offers an abundance of national parks and conservation areas that showcase the region's diverse flora and fauna. Just a short drive from the city, you'll find Belair National Park, where walking trails wind through lush forests, offering glimpses of native wildlife. Take a hike in Morialta Conservation Park, and be rewarded with stunning waterfalls cascading down rocky cliffs. And if you're a fan of wildlife, a visit to Cleland Wildlife Park allows you to get up close and personal with iconic Australian animals, including kangaroos, koalas, and emus.
Festivals Galore:
Adelaide proudly wears its title as the "Festival City," and with good reason. This vibrant metropolis plays host to a remarkable array of festivals and events throughout the year, creating a buzzing atmosphere that delights locals and visitors alike. Immerse yourself in the rich tapestry of cultural celebrations and discover why Adelaide's festival scene is second to none.
At the heart of Adelaide's festival calendar is the world-renowned Adelaide Festival, an annual extravaganza that showcases the very best in performing arts, music, theater, and dance. Established in 1960, the Adelaide Festival has become a cultural highlight, attracting artists and performers from around the globe. From breathtaking stage productions to thought-provoking art exhibitions, this prestigious event offers a feast for the senses and a chance to witness some of the most innovative and captivating performances in the world.
In addition to the Adelaide Festival, the city bursts with artistic energy during the Adelaide Fringe, a vibrant celebration of creativity that takes place over several weeks. The Adelaide Fringe is the largest open-access arts festival in the Southern Hemisphere, featuring a diverse range of performances, from comedy shows and live music to immersive theater and street performances. The streets of Adelaide come alive with a kaleidoscope of colors, sounds, and performances, creating a festiv
In conclusion, Adelaide is undoubtedly a destination that should not be overlooked when planning your next adventure. With its scenic surroundings, vibrant culture, thrilling festivals, delectable cuisine, and friendly locals, Adelaide offers a truly unique and unforgettable experience. Whether you're a nature lover, an art enthusiast, a foodie, or someone seeking to immerse yourself in a new cultural experience, Adelaide has something special to offer every traveler. So, pack your bags and embark on a journey to this captivating gem of South Australia – you won't be disappointed.