In the fashion world today, robe-inspired styles have become a sensation. Wearing a wrap top means buying an open blouse and wrapping it around your upper body. Or, you can also buy a scarf and wrap it around to make it look like a shirt. Besides that, one can find plenty of different women's tops, especially wrap tops, in online stores today.
For the past few seasons, most brands have been keeping their focus on the shoulders and arms. That's why one can find so many different options, from off-the-shoulder tops to cold-shoulder tops.
Then, there are several sleeve options to show your shoulders and arms with the puffed and bell sleeves. Only recently, that focus has started to shift toward the chest and waist area. And that is where you have the classic wrap tops that create a feminine silhouette with ultra-flattering looks.
Another best thing about these wraps is that they work on literally every body type. Besides, they have a bunch of different variations as well. From loose-fit wraps to the body-fit ones, you have a lot to choose from. But, if you are looking for different ways to wear these, this article is what you need.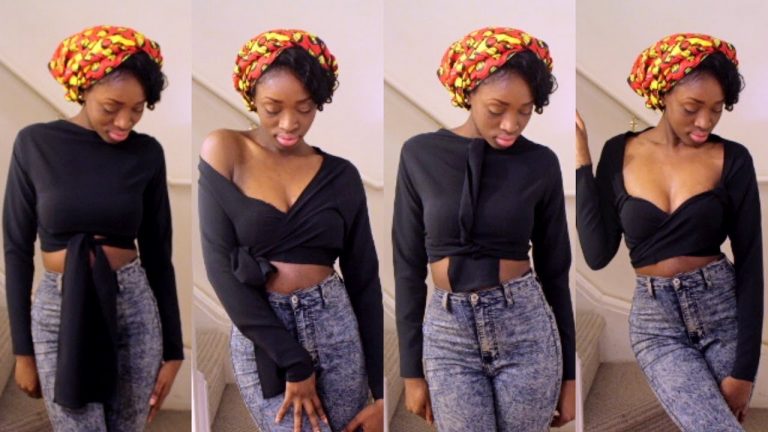 Make a combo with Jeans
Wraps are elegant-looking dresses that do not need any extraordinary outfit to make you look fabulous. You can dress them by wearing them with button-fly jeans. The look the combo creates is simply classic and straightforward. One can buy a white-colored solid shoulder wrap or an iconic one with V-neck and short sleeves. Go for a little pattern while selecting the right footwear with the overall outfit.
Pair the top with a Skirt
If you are not looking to get those particular denim jeans to look on, swap them out with a cute skirt. Three obvious reasons why this is a great choice are:
You can have a great flare, considering the hemline is slightly on the shorter side.
This combo is going to look super flattering on your body and is a good fit for casual events.
All and all, it won't be too tight on your body, and that is what makes the pair so breezing comfortable.
Still, looking for the best trio? Well, you should buy a V-neck ruffle detail wrap blouse, pair them with a faux suede skirt and bring in the black boots for action.
Wear Wraps with your everyday Work Pants
If you have a decent set of favorite work pants, the good news is that they can be paired with a nice-looking wrap top. One can opt for skinny trousers under wraps that flare near the bottom.
Also, no problem if you don't prefer these bottom-flaring wraps. A loose and wide-leg one will also make sure you have a balanced look overall. If your office dress code isn't that strict, you can complete the overall outfit by wearing a black pointy-toe pump.
Wrapping Up
Wrap tops genuinely make a statement on their own among women's tops. It is one of those dresses that embrace the trend of bringing house clothing and making it socially acceptable. Not just acceptable, the prominence of these wrap tops shows no sign of fading away from the trends.