It was born from two essentials: the midi skirt and denim, a material synonymous with a cool look in fashion, so inevitably the midi denim skirt is a safe bet.
To see its multiple appearances on the catwalks of Fashion Week Spring-Summer 2023, we deduce very clearly that it is currently the ultimate trend of the season. Logically then, it is she who is found en masse on the shelves of our favorite brands.
The split denim midi skirt, the spring-summer 2023 trend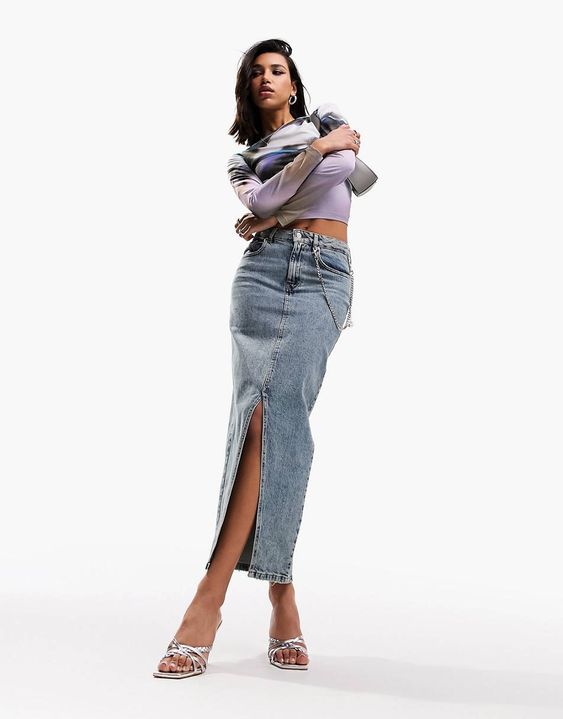 This piece of fabric that extends to just below the knee comes in different shapes, all terribly stylish. But if we have to decide, we know which model the inveterate fashionistas are going to turn to this season: the split denim midi skirt.
Why this one and not another? Firstly because it is sexier than its counterparts and can therefore easily be upgraded for a daytime or evening outfit. 
Our favorite model bears witness to this: Bershka's denim skirt with a completely open slit on the right leg that we are dying to associate with a pair of heeled sandals in the evening while, during the day, we will wear trendy sneakers to accentuate its cool look.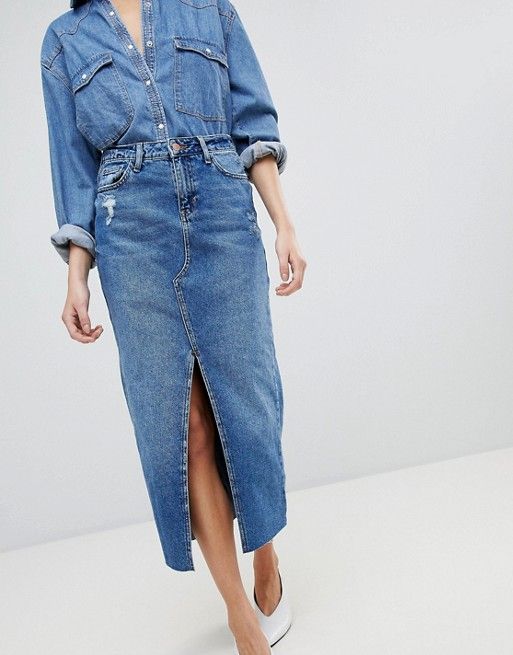 The little extra of this piece? Not only affordable on the pricey side but on the material side, the soft denim fabric allows us to make all possible movements without any problem.
Among the denim "midi skirts" that we love, there are also those that are split on the front between the two legs. We think of the white denim slit skirt by Roseanna, the Calvin Klein model, and the mid-length denim skirt by Mango which we find in a lighter shade.
Finally, the denim skirt split on both sides of the legs like the one created by Topshop also catches our eye because its originality does not leave us indifferent.