Cycling shorts are more than just a garment reserved for sport, they have become a real ultra-trendy fashion accessory. To wear under a skirt or to complete a look, discover the best offers of the moment not to be missed.
How do you wear cycling shorts?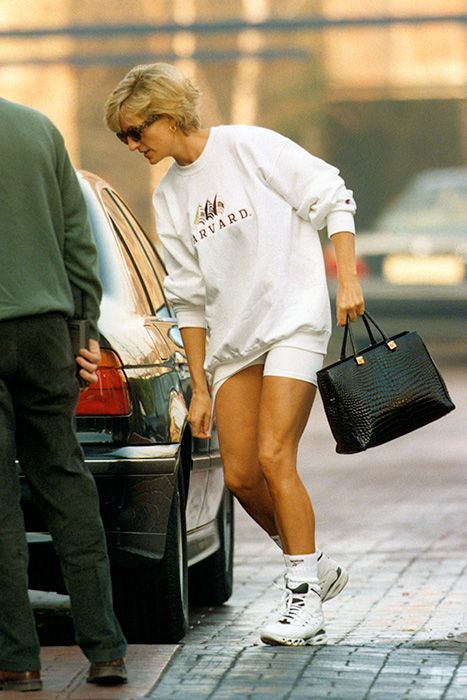 As the name suggests, the main purpose of cycling shorts is to wear them on two wheels. But for many years, this stretchy and comfortable garment has taken an unexpected fashion turn. From now on we'll wear it under a dress, or skirt and use it to complete a look. These tight-fitting briefs, also known as bib shorts, are more or less long depending on the model, and never go beyond the knee. Originally intended for cycling, it has been used as everyday clothing since the 1980s.
But as for the trend, we'll have to wait for the 1990s. It is Lady Diana who is more or less at the origin. It's impossible not to recall the Princess of Hearts' iconic post-workout look in a white biker, oversized hoodie and pair of trainers. A silhouette that clashed with the very classic preppy style commonly associated with the British royal family and helped inspire many girls to adopt it. A testament to the support of the social networks that make these cycling shorts a fashion must-have today. Current supermodels such as Bella Hadid and Hailey Bieber also make cycling shorts a must-have for every season.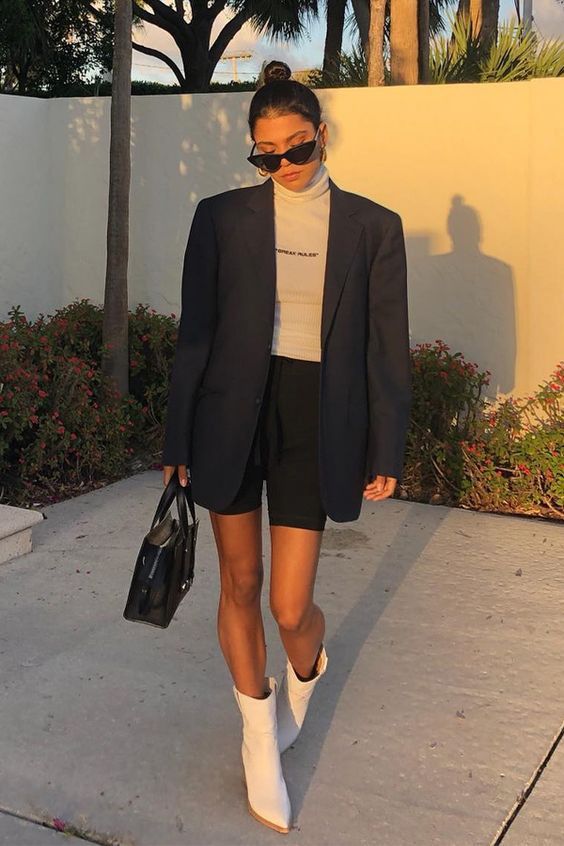 Cycling shorts: which model to wear under a dress or skirt?
While cycling shorts are reserved for sports, they are now worn under a skirt or dress. That puts an end to those awkward moments when the wind blows the skirt or dress away (we're thinking of the famous Marilyn Monroe scene in the film Seven Years of Reflection), exposing our underwear in public places. Cycling shorts are also there to dress our thighs, all with extreme comfort that almost gives the impression of going out in pyjamas. Our tip: models that are sober or in the same tone as your skin color. Note that black shorts always add a sportier side to your silhouette than white shorts, which will make you compete with Lady Di's iconic casual looks.
Can you wear cycling shorts in the evening?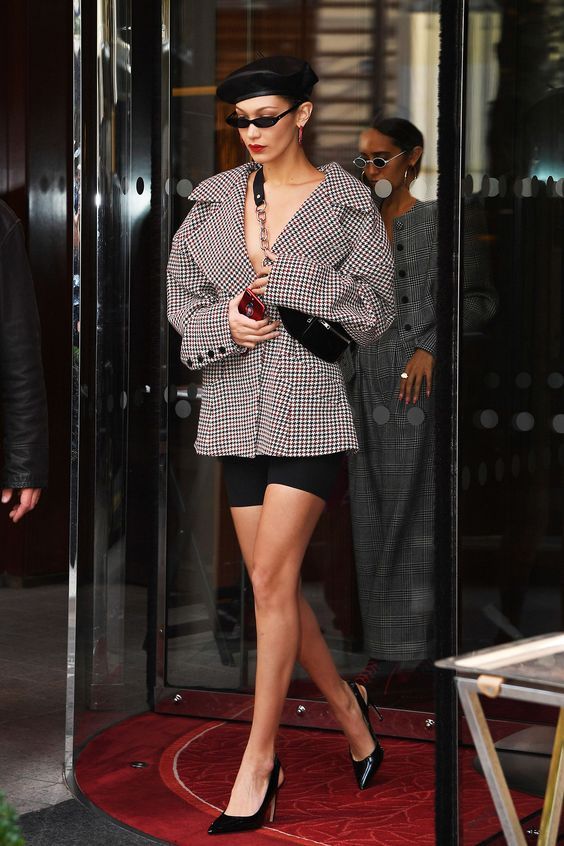 The answer to the question posed below is, if it had to be specified, yes. But in the evening, unlike in the office, you can afford an extra touch of originality. We adore the printed cycling shorts, which, worn with a bra in the same pattern and a small sequined jacket, give the silhouette a slender shape. We can take inspiration from luxury, as with the Saint Laurent house which offers, each season, many models of tight elastic clothing, which are divine when associated with large gold jewellery and vertiginous pumps. Neon, neon, glittery, accessorized…you're bound to find the perfect shorts to feel comfortable on the dancefloor. The final word: at night, cycling shorts can make you a femme fatale.