It may be that in your closet you have a garment that is a trend and you do not know it. Crochet, also known as crochet, has become fashionable. You just need to take a look at the Instagram accounts of the influencers to corroborate it.
There is 
a wide variety of crochet pieces
 that range from dresses and pants to tops and sweaters and even swimsuits and bikinis. But, what does it have to like so much? The fabric is 
comfortable and light,
 thus becoming one of the best options to be a success during this time of year. 
Originality and versatility prevail in some designs and
can be worn both at a beach bar or a dinner on a summer night.Best of all, you can even make one of these garments yourself. All you need to do is learn the technique and be patient. Whether you are going to embroider or if you are going to go to the sales to have the fabric of the season, we bring you 
several looks from different influencers to inspire you.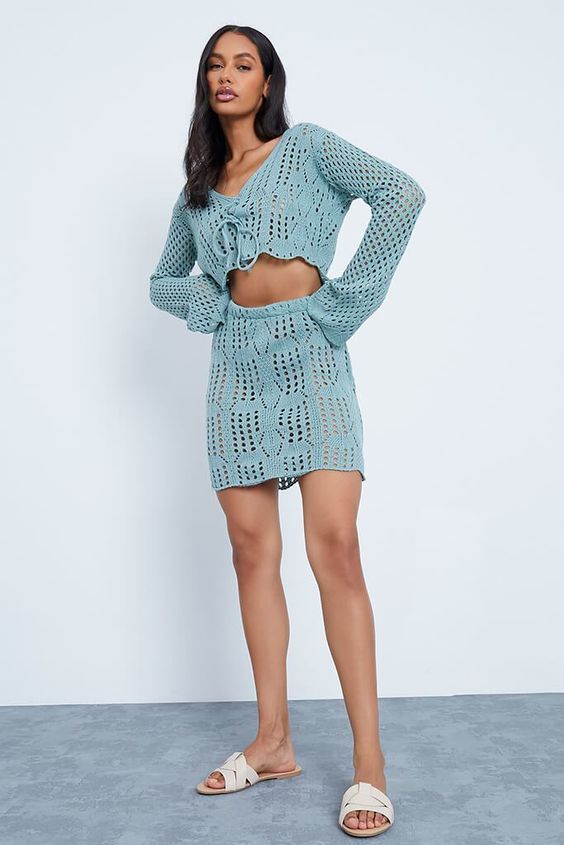 Dulceida chose to go to the beach a set of openwork crochet Lefties. It is made up of shorts with an elastic waist and a jacket with a front bow that is combined with an orange bikini and white beaded necklaces. It is a light look to go, for example, to the north coast where the temperatures are lower or for a cloudy day.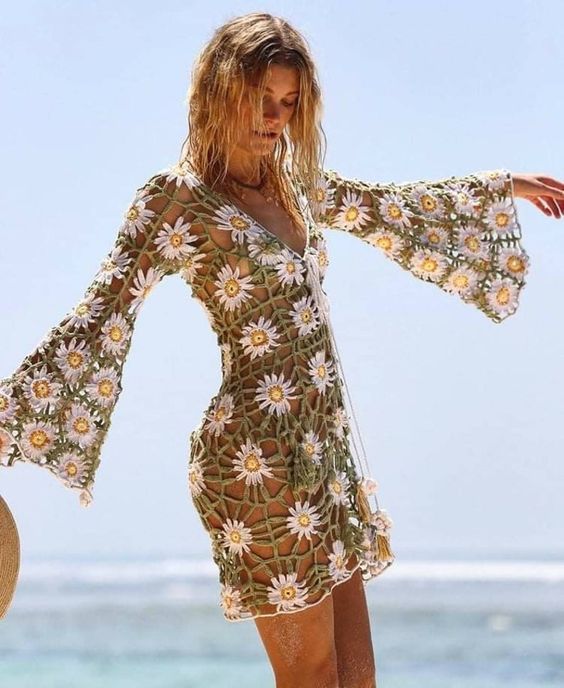 About the short Zara dress that María Pombo wore during her trip to Ibiza, we already commented that it was going to be a success. And so it has been. The special edition of this garment is sold out in all sizes, but we bring you another option.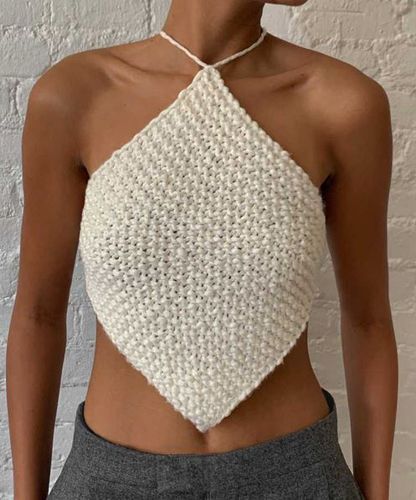 With a total Mango look, María García de Jaime has chosen a handmade top in various pastel colors whose design may remind you of the typical blankets that your grandmother made. With ecru Bermuda shorts and flat sandals with dark brown straps, this outfit seems like a total success because of how comfortable it seems.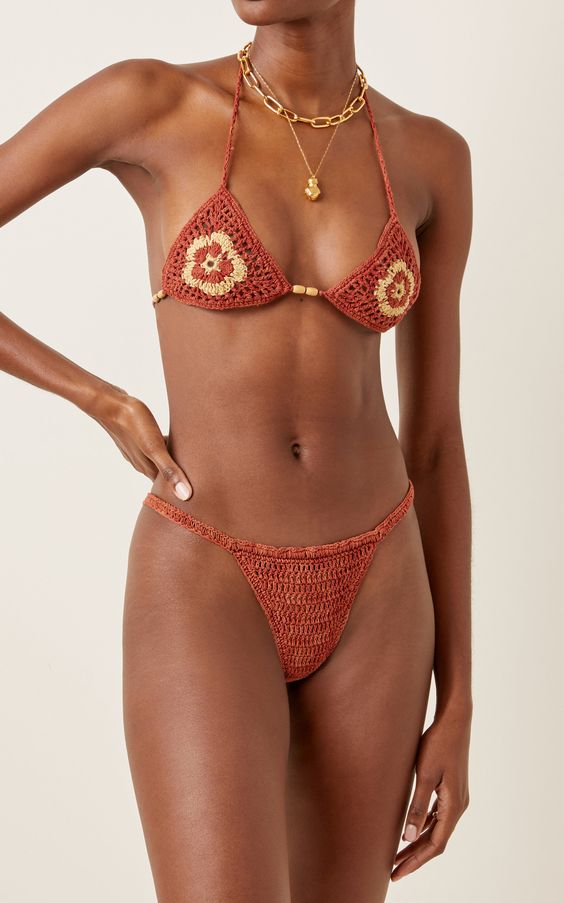 Every season of swimwear surprises us with all kinds of fabrics and shapes. Even this year the trend is to wear bikinis backward. Violeta Mangrinyan shows us a triangle design with colored stripes that attract attention.