If you ever ask "how many people have ever thought about opening a restaurant" in a room full of people, we guarantee that you will see at least half of the hands raised. After all, running a restaurant seems pretty easy when you're sitting in one and enjoying the food but truth be told, opening and running an eatery (and that too, successfully) is certainly not as easy as it looks. If you want to open a new restaurant or revamp your old one to give it a new life, you're in the right place. Today, we will walk you through some of the best tips that come in handy when it comes to running a successful eatery, so let's get started.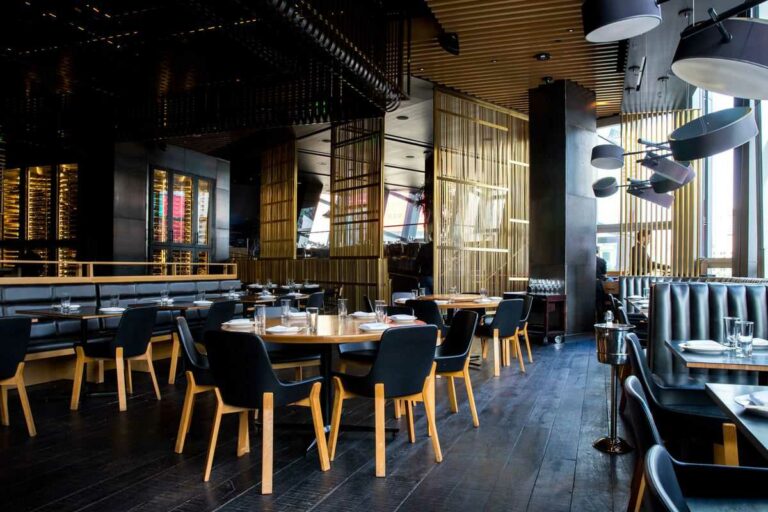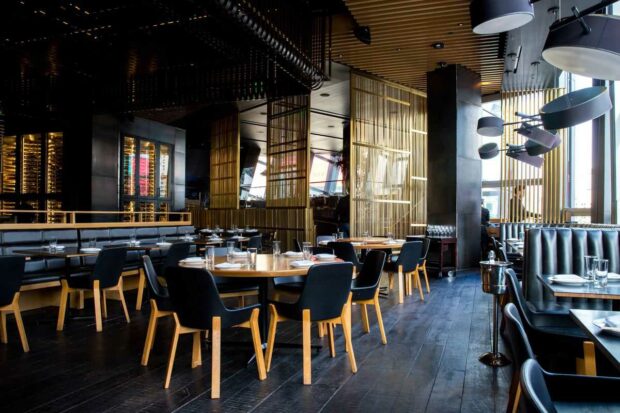 Have a Solid Plan
Planning is perhaps one of the most important things you need to do in order to start and run any new business. The same holds true for restaurants as well, whether you are starting a new one or renovating an old one. Having a detailed business plan will allow you to chart your progress over the years and allow you to grow even more.
You should form this plan after conducting a detailed market research that analyzes the competitors' business as well as gives you an outlook on the preferences of the target audience. You should also plan out your finances to ensure that you don't go over your budget or make any loss in the business.
Choose a Concept
Another crucial thing to run a successful restaurant is to decide a brand concept as everything will revolve around this theme. Once the concept is finalized, you should design the restaurant seating, layout, and aesthetics accordingly. Consider One Point Partitions for your restrooms, they provide practical & comfortable bathroom layouts for all types of commercial spaces. The concept will also give you a direction about the type of menu you will be offering, and this, in turn, will determine the group of customers you will target. For example, the target audience for fast food restaurants will mainly be teenagers and youngsters, while that for a Chinese eatery will be the Asian population. You can think about running an upscale dining if you want to target the elite class and tourists.
Experiment With The Menu
Food is essentially the primary thing customers pay for when they visit your eatery, so make sure you give them what they want. Do some market research about what people like when it comes to your chosen cuisine and the pricing before deciding the menu items. We recommend offering the items on this menu to customers for free and asking them for their feedback. You can make the guests fill out anonymous feedback cards to make sure that the feedback is honest. In this manner, you can have a better idea of customers' preferences and finalize your menu accordingly.
Hire The Best Staff
Think through about how many people you need on staff to manage the restaurant efficiently. If you've been running a restaurant for some time, you may have the essential staff already in place, but it's better to analyze where you stand every once in a while. If you feel that you are overstaffed, there's no harm in removing some extra staff members to save up on your expenses. But if you are understaffed, you should definitely hire more people to improve your services. However, if you're planning to start a new restaurant, it's better to stick with a few essential staff members.
Apart from that, make sure to have training material in place so that the staff can be better equipped for taking on their roles. Hiring an experienced restaurant manager from the start can also greatly benefit you as he will be in a better position to train the staff, taking the burden off from you. Moreover, you should also have a mechanism in place to document the recipes so that all of the meals are cooked to perfection. After hiring staff members, you need to provide them with the food handler training course so that all the safety protocols are followed and standards are met.
Treat Your Customers Well
Your customers play the biggest part in the success of your business since you'll be bound to go out of business if you can't attract and retain customers. For this reason, you need to give them special attention and make sure that they are satisfied with the food, ambiance, and services. It's essential to make efforts to connect with the customers and develop a closer relationship with them. For this, you can personally reach out to them to ask about their experience, making sure that their concerns (if they have any) are addressed in an efficient and timely manner. Furthermore, the staff should display the same attitude and treat customers with politeness and respect.
Market Extensively
Like every business, it's essential to market your brand aggressively to reach out to new customers and let them know that you're in business. Ideally, your marketing campaigns should include the use of digital marketing platforms and email marketing as they allow you to efficiently reach your target audience. In this age of digitalization, your business needs to have an online presence, and for that, you can create a user-friendly website where the customers can place their orders for delivery. This website should also allow them to book tables for dining in to make their life easier. Besides that, word of mouth referrals hold great value these days so you can come up with ways to incent the customers to refer your eatery to the others. Remember that your marketing campaigns need to hype up the customers and give them a reason to give your restaurant a try.
By following the tips as mentioned above, you can successfully run your eatery and grow your business and revenue without bounds. Make sure to plan out everything within your budget and map your progress as you reach new milestones to push you even further. Also, hire the best chefs and staff people to help you provide excellent services to retain customers and market your eatery extensively to attract new ones.