Kids always like playing outdoors in any weather and no matter where they will be, they will need a rain coat on a rainy day. Any rain jacket for a  kid should be able to repel water and keep the children warm, comfortable and dry on a rainy day.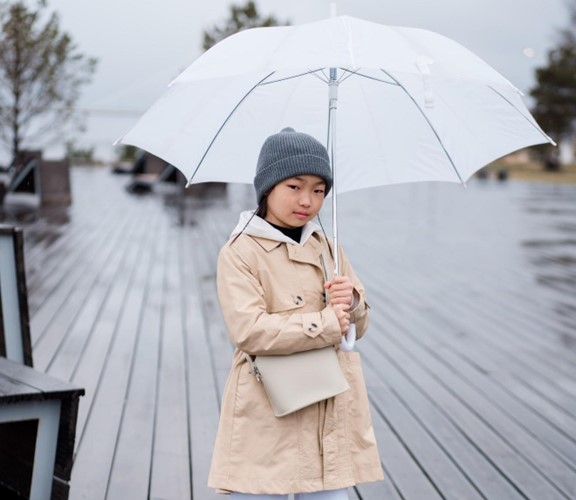 Kids are also known to be very selective and for them to wear a particular outfit or clothing, it must be appealing to the kid's taste. The same applies to a rain coat – it must be appealing to the kid so that they'll want to wear it.  Inorder to ensure water will repel off the jacket, you need to check the material of the rain coat while considering the lining.
Well and if you live in a place with a colder climate, you might want to a thicker coat with a warm lining and a fully waterproof or water resistant outer layer. On the other hand, if you live in warmer climates you'll need a more breathable rain coat meaning it is water resistant just not repellant.
Here are some of the best rain coats for kids in 2022:
1. Rains Rain Jacket
The Rains Rain Jacket is a durable and will keep your kid dry and warm during a rainy season. This is because it has been made from waterproof material which is 100% nylon. It also comes in variety of colors and sizes ranging from 2T all the way to XL. The additional features of the Rains rain coat are the zipper closure, two zipped pockets and a reflective detail. It is a lightweight jacket and is machine washable.
2. Hatley Splash Jacket
The Hatley Splash jacket is made of 100% polyester terry cloth on the interior and polyurethane on the exterior. This give the jacket a classic design and a little extra warmth incentive for your kid. Just like the Rain's, the Hatley Splash comes in a variety of colors and sizes ranging from toddler to the big kid sizes. It has a hood attached to keep the head dry and a name label inside that will make it easier for the kid to find it in an event that they lose it in the school or otherwise.
3. Hatley Painted Dinos Color Changing Baby Raincoat
You're probably wondering what a baby will be doing outside on a rainy day but they need to stay dry and warm too. In that case, this jacket will serve the purpose. The rain coat is fully lined to keep the baby warm and comfy. It also has an attached hood that will protect the baby's head from falling rain drops. The Dino printed rain coat is easy to wash as it is made from 100% synthetic materials and a polyester trim. The fun part for the kids is that this jacket's dino print changes color in the rain.
The list would be longer but the above are some of the best rain coats for your kids in 2022.