Is a great college party approaching but you have no idea what to wear? No need to start panicking! Entrust all your college assignments to custom writers requesting "Write my paper for me" to have more time to choose great outfits.
When choosing an outfit for an upcoming event, the main thing is to find a balance between the beauty, comfort, and relevance of the ensemble. Clothing should be loose enough so as not to hamper movement, and, of course, the outfit should emphasize the individuality of the hostess and match the format of the event. Want to look gorgeous and fashionable at the college party? Then, choose one of the outfits below.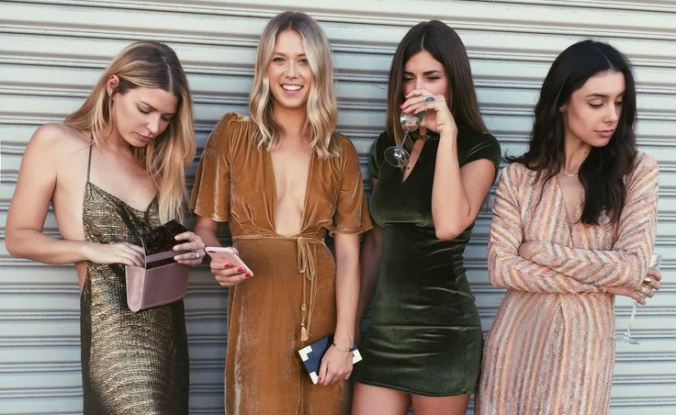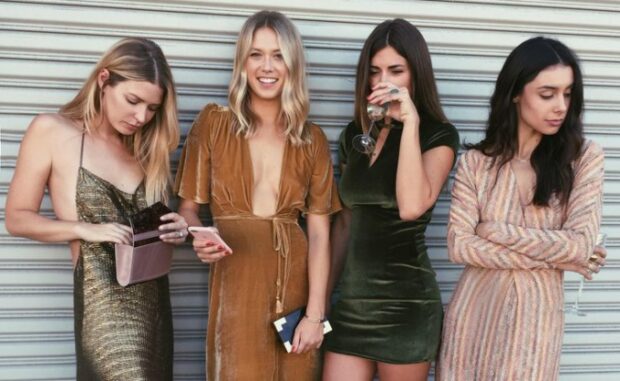 One Shoulder Dress and Metallic Color Shoes
One-shoulder dresses have become very fashionable this season. You're recommended to choose either a black mini or some bright midi to impress everyone. As for your shoes, give preference to metallic colors. It's great when they are silver or gold. You can wear high heels and take a pair of comfortable sneakers with you if you feel tired when dancing for hours. It's the best choice of footwear now.
Black Leather Top and Trousers
Leather is one of the most fashionable materials nowadays. It looks stylish and very sexy. You can't wear them to classes every day. But it's exactly what you need to wear when going to the party if you want to make an unforgettable impression on guys. Choose leather leggings or trousers with a high waist and a short top. You can take a leather jacket or a coat with you. You can wear black boot or some cool printed sneakers that fit any image today.
Mini Skirt + T-Shirt
Are you slim and have long legs? Then, don't hide them! Wear leather or denim mini skirt and a white t-shirt with some print. It's one of the most popular minimal styles. By the way, not only guys can wear a tie. Girls can also add a tie with print to this image. This season, you're recommended to choose among t-shirts with embroidery or funny prints from Disney cartoons. Wear white sneakers on a large platform that will make your image really cool.
Jeans + White Blouse/Sweater
Classic jeans with a high waist are the most comfortable piece of clothing that is versatile. You can wear it for classes every day but if you add some beautiful white blouse your outfits will fit any college party. Choose an oversized blouse with some unusual sleeves and you're guaranteed to get many compliments from your peers. Another trend that has been with us for a long time, but does not lose its actual sound is long-sleeved blouses. This year, fashion stores offer many blouses that have one common feature – incredibly beautiful fluffy sleeves, often made of transparent, weightless fabrics. These things allow you to create very romantic, poetic, simply fabulous images, especially if you add accessories. One has only to designate a waist with a belt – and voluminous sleeves will narrow it visually and create a sophisticated, feminine silhouette. Belts with purses are especially fashionable.  If it's cool outside, put on an oversized sweater instead of a blouse.
When preparing for the party, do not forget that it isn't enough just to wear the right outfit. Keep in mind that the hairstyle, makeup, and accessory like earring and hair accessories should also match the chosen image. And don't forget to have plenty of fun at the upcoming event!