The 21st century has greatly revolutionized the way people shop. Luxury designer stores have become a focal point in determining our closet needs. Shoe shopping has gotten a lot easier from the olden days with the eruption of online stores that are accessible 24/7. Your favorite pair of Gucci slippers are just a click of a button away.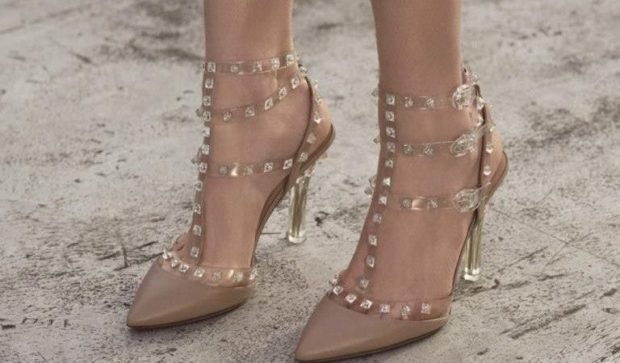 There is this aura that one gets from adorning luxury designer shoes. Those then are fashion savvy are quick to capture and appreciating fashion. Designer labels cost a pretty penny as many people spend years of savings to acquire these prized investments. This desire for luxury has given rise to counterfeits and knocks offs in the market as a way of quenching this demand. How unfortunate would it be to spend your hard-earned money only to fall for a fake label?
When it comes to luxury shopping, it's paramount to research and do your due diligence before taking the plunge. Below are some few tips that will make your search for luxury designer shoes simple and fun for you.
CHOOSE THE RIGHT BRAND
Before purchasing anything designer, it's a good idea to do a lot of research on the brand you are going for. The brand should be in line with your style and budget. Any shoe can look great on your feet but a luxury shoe gives you a vibe of opulence. Always stick to the labels that manufacture shoes that you love. It helps to follow the luxury brands on their social media platforms or via their websites to make sure you don't lose out on sales and discounts. Shipping is a point to consider when choosing a brand as sometimes you may wish to return the shoes for one reason or another. It's imperative to know of the buying and return policies so that you don't incur any additional costs in case you want to return or exchange shoes.
GET THE DETAILS
One of the greatest challenges that come with online shopping is that you cannot experience the texture and feel of the shoe in person. It becomes hard to determine whether a particular shoe matches your feet. Brands have however come up with tools where the buyers can compare the shoe images at different angles so that they have a better idea of what the actual shoe looks like. Descriptions are given to provide the buyer with exact material the shoe is made from, colours available and design. Size is a rather daunting exercise as some shoes have large and small fittings. The key to size is to take proper measurements of your feet and compare this size with the chart provided online.
CHECK FOR AUTHENTICITY
When buying online, most people are tricked by going for what seems cheap. When purchasing for designer shoes, go for reputable stores that have incredible reviews. There are several ways for a beginner to determine the originality of the shoes. Check for the serial code of the shoes and compare with what is available online. Authentic shoes are made from high-quality fabric and stitching is done perfectly. There is nothing worse than finding out you fell for a duplicate in search of a designer label. Counterfeit items are made to closely resemble the original merchandise for bootleg shoes.
CONSIDER LONGEVITY
The essence of going for designer luxury shoes as compared to the rest is for their endurance and longevity. Why else would you invest in tons of thousands for an item that will go out of style the next season or will wear and tear after a few months? The use of top quality material, best craftsmanship there is in the world with the latest trends to make sure that the shoes are of superior quality.