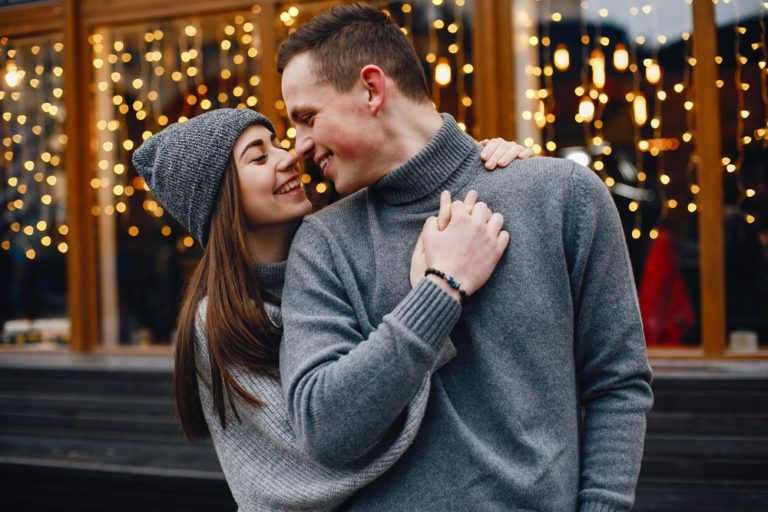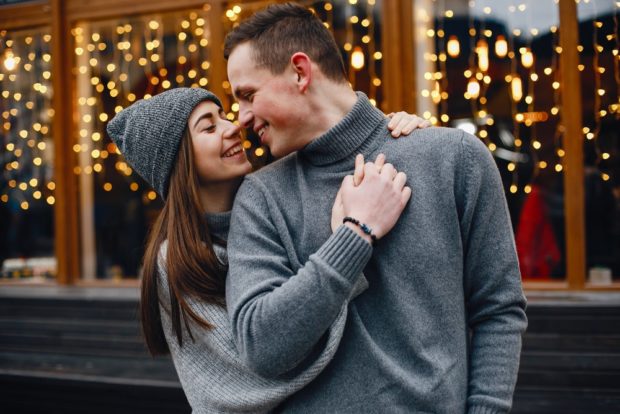 Winter is arguably the most romantic season of the year. Between the twinkling lights of all the holiday decorations, the fluffy freshness of softly falling snow and the soothing warmth of a crackling fire, it's really hard not to feel the love! If you're fortunate to be in a relationship, unpleasant and unpredictable weather might have you feeling as though finding that special someone was so much easier than picking out the right outfit to wear for date night.
Thankfully, you don't have to stress about what to wear! These tips for what to wear for a winter weather date night will help you put together the perfect outfit for any kind of cold weather occasion.
Outdoor Dates
Going on an outdoor date is a sweet way to get to know your partner better, plus the cold weather is the perfect excuse to warm up with a little hand holding! Here are some outfit ideas for outdoor dates in the wintertime.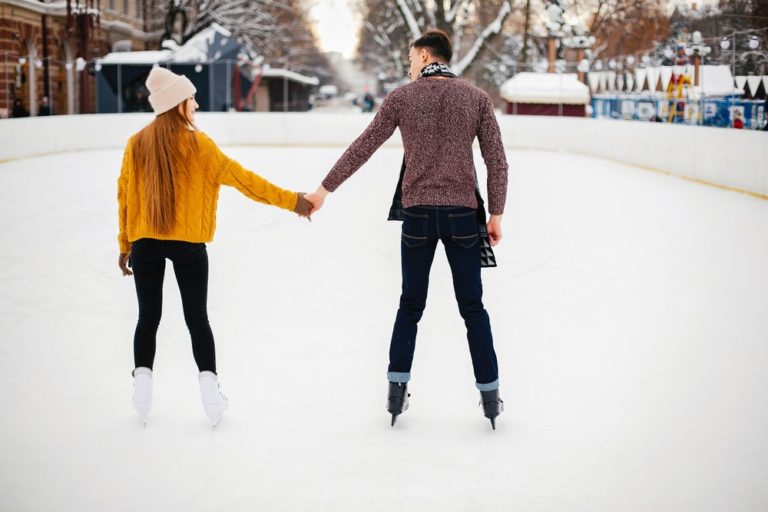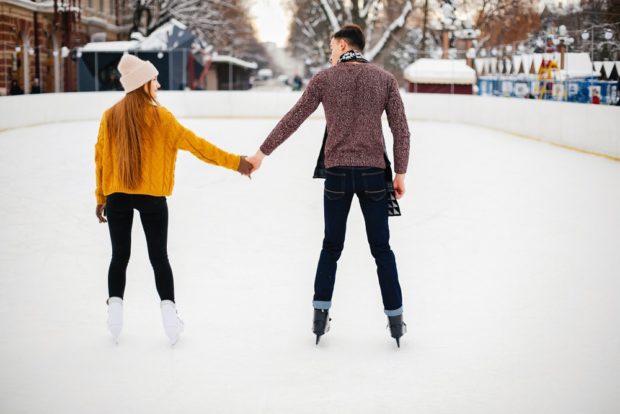 If You're Going Ice Skating
Whether you're heading to the local rink or traveling to a frozen lake, it's totally possible to create an ice skating date look that's both comfortable and cute.
Wear thick socks underneath a pair of cute boots so that you're still comfy when it's time to switch to skates.
Wear faux leather leggings underneath a chunky, oversized sweater for a look that's cozy but still sophisticated.
Finish the look with a puffy, zippered winter coat, tousled waves underneath a knit hat and a water-resistant pair of gloves, just in case you need to get yourself back up after a fall!
If You're Going to a Tree Lighting
Honestly, what could be better than enjoying cheerful songs, hot cocoa and twinkly tights with the one you love?! There aren't too many things that are more romantic than going to a tree lighting, and thanks to all the magic in the air, this is a sweet and simple date night idea that you'll remember for years to come.
Velvet or suede boots add some fun and flirty texture to your look. Pair them with dark wash jeans, a cozy turtleneck and a chunky knit cardigan for a flattering, layered look.
A camel colored peacoat adds a sophisticated touch to your look.
Finish the outfit with some sparkly hair accessories and shimmery makeup that will sparkle in the dim outdoor light.

If You're Going for a Walk
Wintertime can be the perfect time to go on a romantic stroll, either through the neighborhood or in nature. Enjoy the time spent with your love and the beauty of a quiet, snowy night.
A pair of winter-ready sneakers is the perfect sporty casual choice for a long walk. Style them with black leggings, a cozy turtleneck sweater and a coat that keeps you warm.
Tie your hair back and complete the look with a simple pair of stud earrings.
Indoor Dates
If You're Going to Dinner and a Show
It's always fun to dress up for a date night, and the dinner-and-a-show combo is a tried and true classic. Whether you're headed to the movies or a Broadway theater, look for pieces that look fancy but are comfortable enough to sit back and enjoy the occasion.
Maxi dresses are the perfect choice for a dinner date. They're flowy, feminine and super sophisticated. Pair a frosty winter floral with opaque black tights and block heel booties.
Opt for a long winter coat with pockets so you can tuck your earmuffs and gloves away discreetly once you're indoors.
Accessorize with simple drop earrings, and maybe sweep your hair behind your ears to draw attention to your pretty face!
If You're Going to a Holiday Party
Let's face it–when you're dating someone during the holiday season, you're bound to be their date to at least one holiday party before the end of the year.
Holiday parties give you the chance to wear a little more sparkle than you would for every day. Look for holiday dresses in luxe fabrics or with lurex details, and dress them up with a nice pair of pumps.
A faux fur coat adds a touch of old Hollywood drama. Pick one in a neutral color to let the fluffiness take center stage.
Accessorize a little extra. A pearl hair clip here, a lariat necklace there and a little sparkle never hurt anyone!
If You're Staying Home
When the weather outside is frightful, there's nothing better to do than stay in and snuggle up by the fire! Whether you play board games, or watch a movie, or simply sit and enjoy each other's company, sometimes a cozy night spent inside is the best winter weather date of all.
If you want to be pajama-level cozy but still put together, throw on a silk lounge set or leggings and a lightweight t-shirt. Keep your toes toasty in a cute pair of fluffy slippers.
Style your hair into loose waves or a simple braid, and keep the jewelry minimal.
To Wear Anywhere
When putting together your winter weather date outfits, always keep in mind the location, the weather and the activity. You don't want to spend the night hobbling around in high heels that hurt your freezing feet, or smile through not being able to feel your fingers anymore.
Above all else, the key to a wonderful winter weather date night is keeping comfortable so that you can focus on what matters most: being with the person you love.