As technology continues to advance in the field of transportation, more transportation options are becoming available to travellers. One of such technological advancement is aerial ridesharing. While we are currently awaiting air taxi, Helicopter taxi rides are becoming popular. Several organisations have launched copter taxi services that enable them transport travellers from their location to the airport. The competition is becoming tougher as more companies are joining the copter taxi business. More organisations are currently indicating their interest to join the aerial ridesharing services, one of such organisations is expected to begin operations by July. The service is mostly available on a premium and platinum level currently is expected to make provision for regular travellers, as its popularity continues to grow.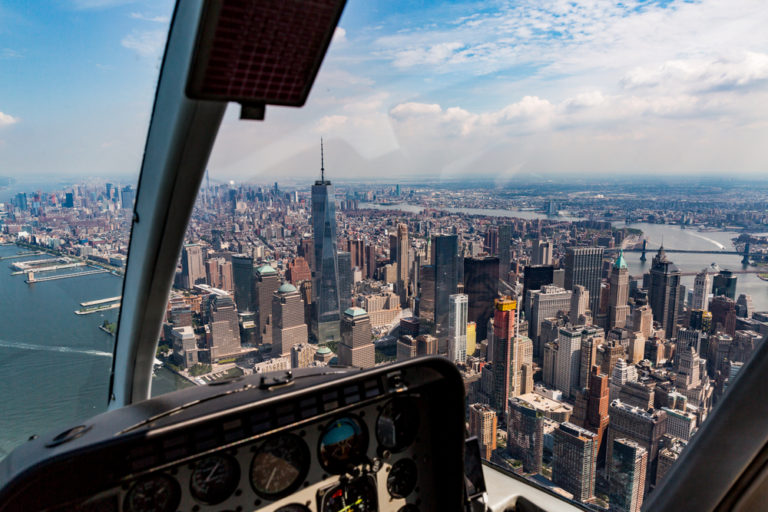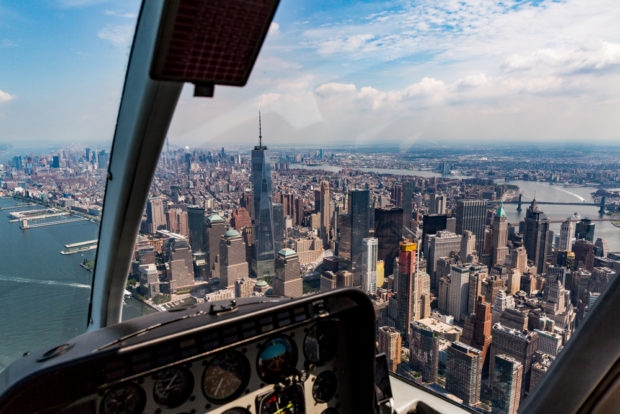 What's the Price for an Aerial Ride?
Aerial ride seems very cool, and most aerial ride services were actually reserved exclusively for those that can afford it mostly the platinum and diamond holders. Thanks to the current competition in the aerial ride sharing business, the prices are getting lower. Just imagine getting a six-minute helicopter ride to the airport for about $500 to $2000, that has been the case of helicopter taxis. With the launch of new competition to the business, the prices are expected to drop to about $199 to $255 for a single individual for an eight-minute ride from Manhattan to JFK and Newark Liberty airports.
The aerial ride sharing consist of about 5 individuals for each ride. The service is expected to help individuals arrive early at the airport before their flights. It is estimated that more than 10,000 ground trips are made from Manhattan to the John Kennedy International airport on a daily basis. This simply means that the route leading to the airport is bound to experience heavy vehicular usage thereby creating traffic in some instance, this is one reason why Helicopter taxis would witness a very high level of patronage from travellers as most individuals would love to avoid the traffic especially during peak hours. This is the same situation across various cities across the US as most airports witness a very high number of travellers. This makes helicopter taxi very profitable, hopefully as the aerial ride share continues to grow in popularity, it would also witness a significant reduction in price to accommodate more riders.
If you are unable to make a booking reservation for an aerial rideshare, you still have an option of making a reservation to park at JFK. If you happen to be among the lots of travellers who make use of the J. F Kennedy airport, and need to park at JFk. You can get best parking rates at John F. Kennedy airport through the Parkos Platform. You don't have to worry about JFK airport parking as Parkos can help. Parkos is a platform where travellers can make comparisons of various available parking space, make reservations for the parking space of their choice. Parkos provides travellers the most affordable parking rate and a secure parking environment.
Most traveller tend to seek an alternative to expensive ride sharing apps and unreliable public transportation, Parkos is your solution. Parkos has made it very easy for travellers to conveniently drive to the airport without having a single worry about parking.  Parkos provides an overview of affordable and reliable parking options near JFK International Airport. After you've tailored your search and found an option that matches your search criteria, you can make a reservation right away on our website. When you book via Parkos you will be guaranteed the lowest prices and you will rest assured that your spot will be honoured.
How Copter Service Works
The Copter service is already in operations in certain cities have a working route. One of such routes includes Manhattan to JFK and Newark Liberty airports. Most of the copter service providers expect travellers to make their booking reservations upfront to the departure date. The copter service operates just like your regular taxi booking, where you open the ride app on your phone and make a booking.   The copter ride takes off from a specified helipad which is close to the rider's location and lands at a helipad which is situated around the airport terminal. The service is operational from Monday to Friday.