How often do you bring live flowers home to place around your home? Maybe you've kept some sunflowers or roses in a vase on your dining room table when someone gifted them to you, but you haven't intentionally brought flowers home. Or, maybe you bring flowers home once in a while, but not all the time.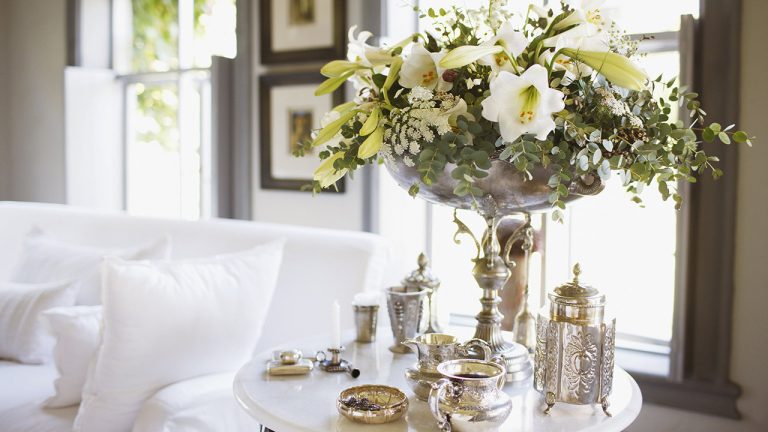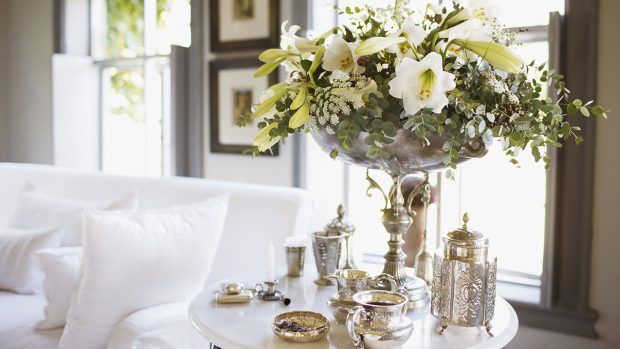 While many people consider flowers something to bring home for special occasions, keeping live flowers in your home year-round has many benefits. Flowers aren't just beautiful – they can have a positive impact on your space simply because they're plants.
Here's why you should consider adding flowers to your home on the daily.
1. You can get flowers delivered
You've probably used flower delivery services for other people, but what about yourself? If you need some flowers in your home, you don't have to go to the store to get them – you can order flowers online and have them delivered the same day. This beats driving to the florist and trying to get a custom bouquet made when they may not have the time.
Flower delivery also beats getting flowers at the grocery store because those flowers are usually low-quality and don't live very long. They also don't smell as good as flowers from a florist. When you get your flowers delivered, they'll come from a professional florist and your flowers will be fresh and aromatic.
2. Flowers make your home smell amazing
Certain flowers are more aromatic than others, and you'll love being at home when your house is filled with flowers that smell amazing. Some of the best smelling flowers include:
Gardenia
Rose
Magnolia
Jasmine
Lavender
Freesia
Lily
Honeysuckle
Wisteria
When you place these flowers around your home, you'll love the way each room smells. For instance, put some roses in your bedroom and lavender in the bathroom. Walking into any room filled with fragrant flowers will put a smile on your face.
3. Colorful flowers brighten a room
Bright colors can have a positive impact on your mood, and flowers are one of the most colorful things you can add to a room. Not only does a colorful bouquet of flowers look good, but flowers specifically evoke positive emotions.
When you have colorful flowers in your home, you and your family (and guests) will feel good. Just stepping into a room with fresh flowers feels uplifting.
4. Flowers relieve stress
Whether you're experiencing stress from your job, school, or family issues, being surrounded by fresh, live flowers will ease your stress. There is a reason hospitals provide large areas full of greenery and flowers for their patients to spend time while they heal. Live plants have a positive impact on a person's state of wellbeing, both mentally and physically.
Reducing your stress has many benefits, including lowering blood pressure. If you can't escape your source of stress, you can balance it out by placing flowers around your home.
5. Live flowers can improve family relationships
When you have live flowers around your home, you might notice your family members being a little nicer to each other. That's because flowers naturally make people happy and when people feel good, they're less likely to start arguments or even respond to negative input from others.
6. Plants provide oxygen
Having live plants in your home is a great way to add some oxygen to your rooms. Of course, you may not notice the additional oxygen, but that's okay. You don't have to notice the difference to benefit.
If you spend a lot of time in a room that doesn't get much air flow, you're not getting a lot of fresh oxygen into the room. Closed-off rooms also tend to get stale and stuffy pretty fast. Adding fresh, live flowers is a great way to add oxygen and freshen up your space.
7. Flowers are a happy place
For many people, flowers are their happy place. If you love flowers, why not fill your home with them? You just might discover that you love having fresh flower arrangements in your home. You might even enjoy keeping a bouquet of roses on your desk while you're working.
Add some beauty to your home with fresh flowers
If your home could use a boost in mood or aesthetics, add some fresh flowers to the rooms you spend the most time in, like your kitchen, bathroom, bedroom, and living room. With flowers in your home, you'll brighten everyone's day.