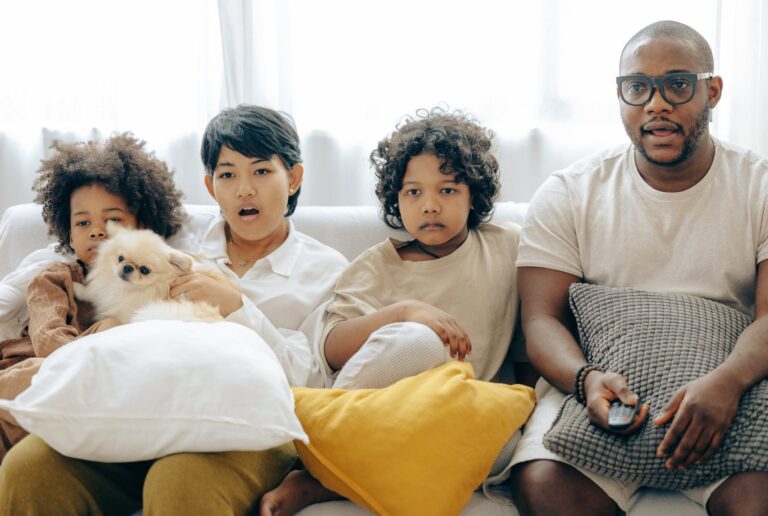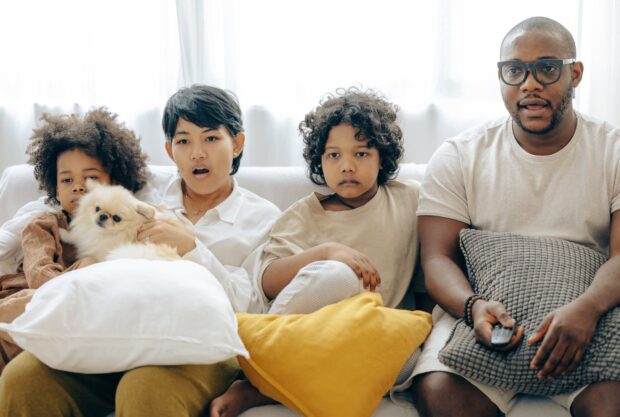 American Netflix has the best titles to binge. You can stream all kinds of entertaining goodness for a low monthly fee. If you have already watched F.R.I.E.N.D.S five times and looking for something complicated, mind-melting for a change, here are five mind-fuck TV shows and movies on Netflix USA that you should check out:
1. Stranger Things
Genre: Horror
Season(s): 3 seasons; 25 episodes
Year of release: 2016
Stranger Things is an original sci-fi slash horror series with a delicate balance of style and substance. The show starts with the disappearance of a young boy, which sets his family and friends to a journey involving terrifying supernatural forces. The show is full of spine-chilling goings-on and a death toll that pays tribute to Game of Thrones. The vivid shooting style, perfect audio cues, and unique storytelling style set an overall ambiance of an exciting and surprising show that will give your brain a good exercise. The 8.8 IMDb-rated show remains dark and scary whilst also being comical and inane, tipping toes in the fantasy, science fiction, and touch of horror to provide an ultimate experience. Netflix's biggest flagship show will return for a fourth season next year, so now is the perfect time to start binging, so you're all set for the new revelations and surprises.
Check out the trailer here:
YOUTUBE TRAILER LINK: https://www.youtube.com/watch?v=b9EkMc79ZSU
2. If I Hadn't Met You
Genre: Drama
Season(s): 1 season; 10 episodes
Year of release: 2018
The head trippy sci-fi series narrates a story of a man who loses his family in a tragic accident later travels to parallel universes to seek a better fate for his loved ones. The 7.7 IMDb rating show has satisfying time-travel and parallel universe moments that will keep you hooked. The show is built on the tantalizing question that "If you could travel back in time and do things differently, would you?". It's full of exciting ideas and themes that throw curve-ball twists with its thought-provoking narratives. It's not a regular mind-fuck show with a complicated storyline as the premise revolves around the theme of moving on, yet it successfully manages to play with your mind and pique your interest. The series is dubbed in the English language, but you can use the subtitles and switch to the Catalan language for a more immersive experience.
Check out the trailer here:
YOUTUBE TRAILER LINK: https://www.youtube.com/watch?v=CkTaQ9VO-HA
3. Tabula Rasa
Genre: Thriller
Season(s): 1 season; 9 episodes
Year of release: 2017
Tabula Rasa is a brilliant psychological thriller that will keep you guessing. Based in Belgium, the show has a beautiful ensemble of foreign actors that bring an exciting, fresh narrative for the audience who seek mystery and suspense. The story revolves around Mie, a young woman with amnesia who is locked up in a psych ward and being investigated in a disappearance case. Watch as she struggles to reconstruct her lost memories to fill the missing blanks while navigating the challenges that come along the way. We remained conflicted and stirred up during the entire show as, like Mie, we weren't sure what to trust as the lines blurred the reality and imagination. Boasting 8.1 ratings on IMDb, the single-season series will give your head a good mental stretch.
Check out the trailer here:
YOUTUBE TRAILER LINK: https://www.youtube.com/watch?v=y062nNQWJfQ

4. Black Mirror: Bandersnatch
Genre: Sci-fi, Drama
Runtime: 1h 30m
Year of release: 2018
"Bandersnatch," the interactive "Black Mirror" movie, isn't just your regular flick that you watch; but one that you live. The show is dark, self-questioning, and full of suspense—all the things that you'd expect from a Black Mirror franchise. The story revolves around a young computer game programmer who starts to question reality once he realizes that his life choices are being made by someone else; and that someone's you. You get multiple options to pick at different scenes that determine the story. The mystery box show is well-thought-out and designed to keep you guessing even when you're the one making the choices. It's a hard-to-define experience that comes with alternative-endings – a perfect portrayal of actions having consequences. The 7.2/10 IMDb rating doesn't depict the appreciation that Black Mirror: Bandersnatch deserves. Watch it yourself to decide and let us know your thoughts.
Check out the trailer here:
YOUTUBE TRAILER LINK: https://www.youtube.com/watch?v=7wnRi3Sclm8
5. Dark
Genre: Mystery
Season(s): 3 seasons; 26 episodes
Year of release: 2017
Debuted in 2017, Dark is a thriller slash sci-fi show that redefines the mystery genre. The three-season series pushes the boundaries of suspense and time travel, with every episode leaving you wanting more. The German show sketches a story of a small town around a nuclear power plant where the disappearance of two young kids leads to discoveries of the splintered relationships among four families. The series progresses as the group of valiant teenagers attempt to save the world from Doomsday. Dark has a malevolently warped series with an eccentric storyline that is full of supernatural twists. The famous quote of the series, "What we know is a drop. What we don't know is an ocean.", perfectly illustrates how the audience feels as the story unfolds. Dark is a mind-melting show that runs with top-notch writing, fantastic camerawork, and a poignant sense of finality that gives you a mystery-show experience worth remembering.
Check out the trailer here:
YOUTUBE TRAILER LINK: https://www.youtube.com/watch?v=rrwycJ08PSA
Traveling abroad and can't access American Netflix? There's an easy fix. Simply download a free VPN for Netflix, connect to a US server, and start streaming video content from anywhere. If you aren't sure about paying for a VPN, you can hack the money-back guarantee and use a premium Netflix VPN free of cost just like a free VPN service.
Happy binge-watching!