Our previous blog post was made from all the tips you should be aware of when choosing the perfect pair of white pants and the right way to wear them. Now that you know which white pants are perfect for your figure, and what is or is not allowed in the outfits in which we include this garment, it is time for us to resolve the only question that remains in the air: How to combine a pair of pants? white? It can be difficult, white jeans don't make it easy for us, but here you will find 5 inspirations that we are sure will fit your tastes and style.
Look 1: White Jeans With a Blazer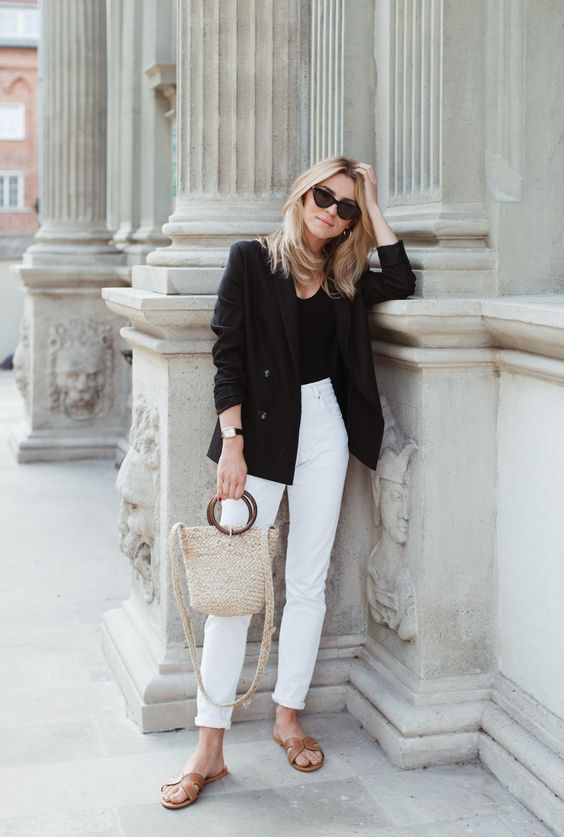 If you like classic looks but with a modern twist, you should definitely go for an outfit with a slightly oversized blazer. Make it super trendy by combining a plain white t-shirt with unusual shoes, like these sandals that we couldn't like more, and as a final touch, add a straw beach bag to the look.
Don't you think the most?
Look 2: Show Off the Preppy Style With White Pants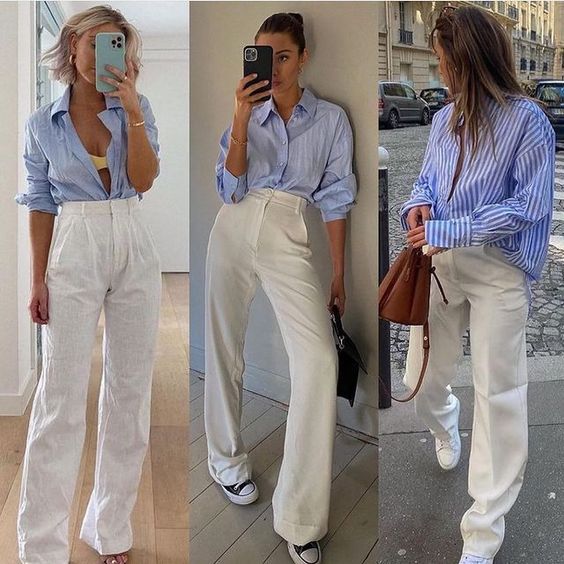 The preppy style is always a stylish and modern option if you want to look flawless in every situation. For a perfectly preppy look, combine your white denim with a knitted vest, a classic white shirt, and your favorite sneakers. Are you ready to be a true influencer in your paddle club?
Look 3: Bright Colors and White Pants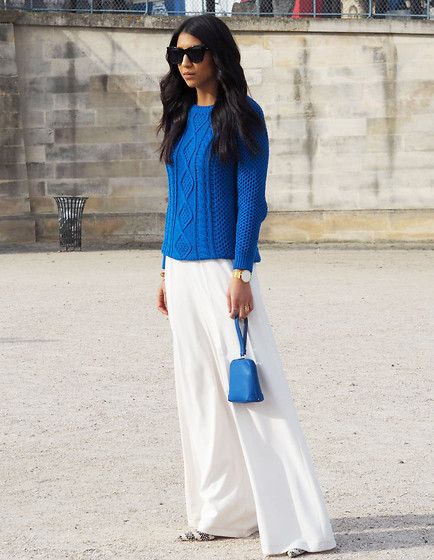 White is a color that combines with all possible shades, from the softest and lightest shades to the most luminous. As spring gradually gives way to summer, this time we suggest you combine a white skinny model with last year's trendiest shade: fuchsia.
Look 4: Total White Look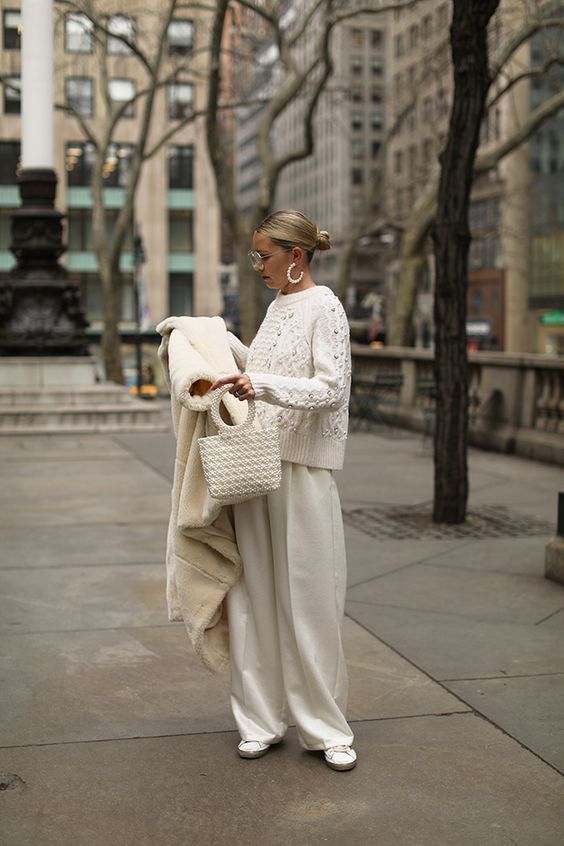 Are you still wondering what to combine your white denim pants with? Let's opt for more white! A total white outfit is always chic and elegant, but it is also complicated and difficult to put together in an interesting way. If you want to avoid being mistaken for the neighborhood ice cream vendor (just kidding), follow these rules: balance the outfit by choosing the most flattering cuts for your body, play with fabrics and accessories, and remember that a touch of gold is always a plus. correct in this case.
Look 5: Sailor Style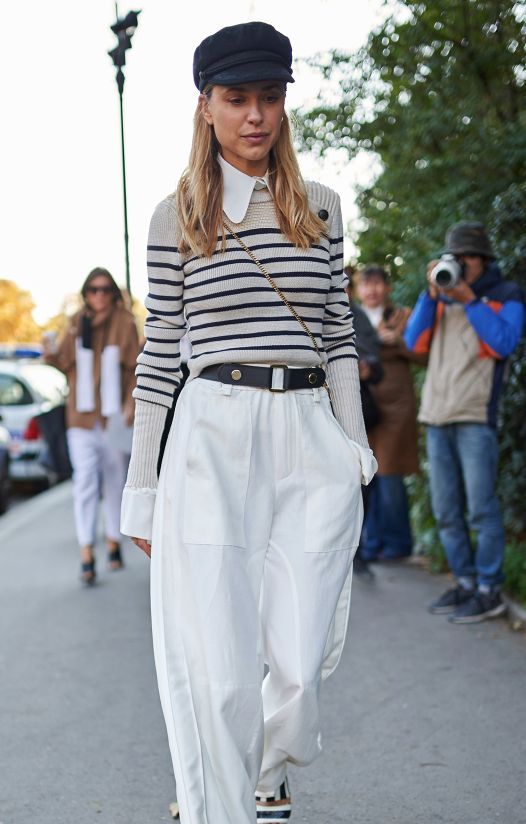 The French know it, white denim can be perfectly combined with a striped sweater. This look, "a la marinera" as we call it, is very chic and timeless and can be used both for work and for leisure time without having to get on a boat. If you complete the outfit with flat shoes you will be comfortable all day without losing any of your style.