Staying cozy and warm is of paramount importance during the winter, but how can you make sure your outfits are still stylish? To help you out, we've compiled a baker's dozen of chic yet comfortable outfit suggestions to inspire your winter wardrobe this season: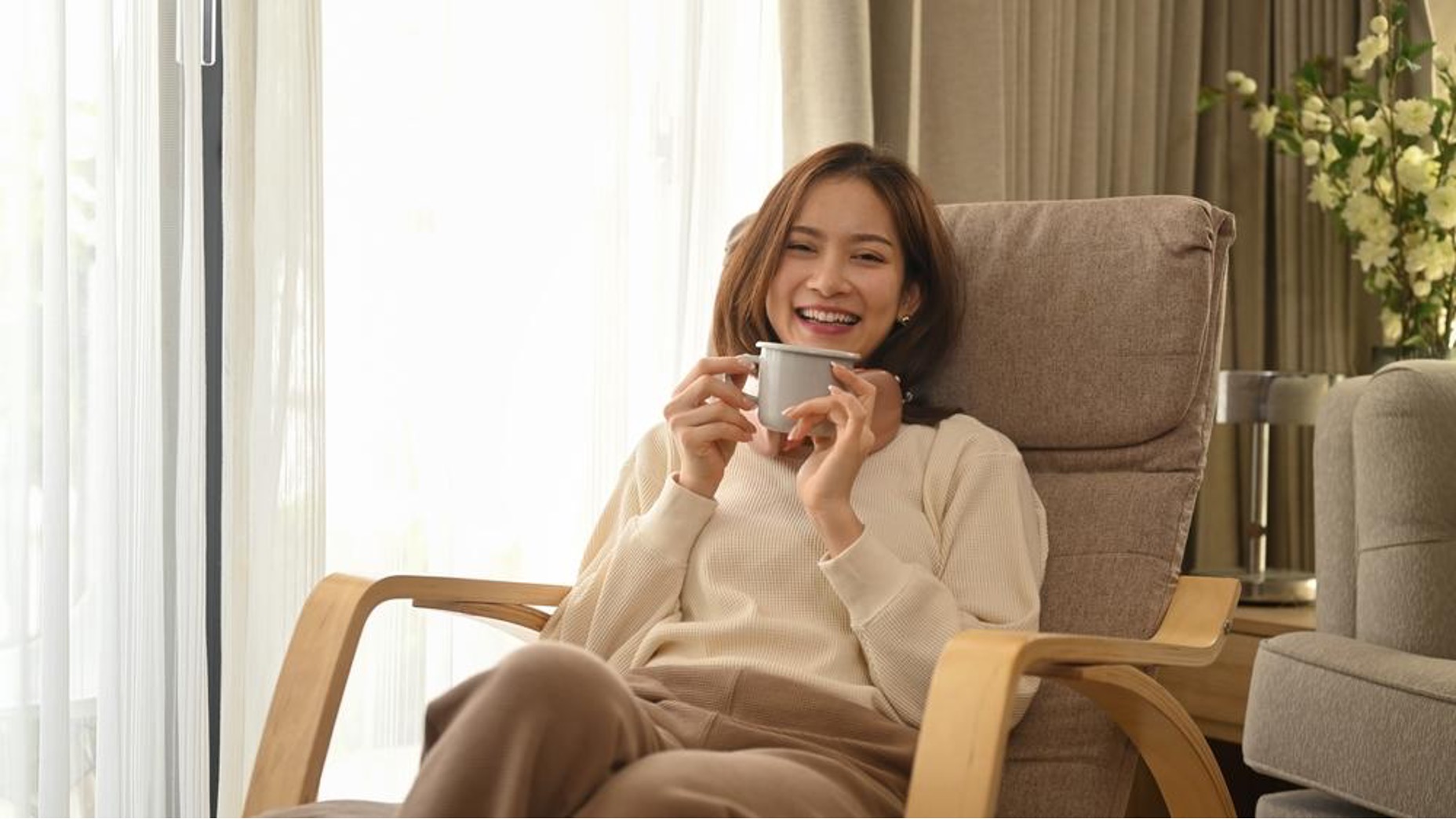 1. Sherpa Jacket + Colorful Leggings + Sneakers
A women's sherpa jacket is the layering piece to have this season. Not only is it a neutral color that goes with everything, the texture adds immediate interest to any outfit. For a casual weekend look, pair it with a long sleeve tee and colorful leggings, and then finish off the outfit with some platform sneakers and maybe a beanie for good measure.
2. Sweater + Black Jeans + Wool Coat
Black jeans automatically class up any outfit, and they're one of our favorite denim washes to wear during the winter months. For a versatile yet comfy outfit, wear the jeans with a nice pullover knit sweater and top everything off with a stylish wool coat that will keep you looking warm and cute simultaneously.
3. Sweater + Jeans + Puffer Vest
If you live somewhere more temperate, a full-length wool or puffer coat might actually be too warm. In these situations, we like to pair a puffer vest with some jeans and a sweater for a casual weekend look that won't be too hot or too cold. Accessorize with a scarf and a beanie to lean into the winter vibes without overheating.
4. All Black Outfit + Colored Coat or Accessories
We absolutely love a monochrome outfit anytime of year, and winter is definitely the perfect season to pull out those black staple pieces. To keep the look from being too bleak, add a colored coat or some bright accessories to your outfit. The all-black outfit will act as a blank canvas and really make the colors pop.
5. Sweater + Printed Skirt + Leggings
We all know that leggings are the most comfortable thing ever, but sometimes you can't get away with wearing them alone — like at the office or a party. To dress things up, we recommend pairing the leggings with a nice sweater and a printed skirt with a winter pattern, like plaid or houndstooth. You'll look so nice that no one will suspect how comfy you really are!
6. Shacket + Distressed Jeans + Boots
The shacket, a.k.a. the shirt jacket, is another must-have layering piece for this season. For a more casual look, we like to throw a shacket over an outfit of a long sleeve tee and distressed jeans. Add a hat and some boots to round out the outfit, and you'll be ready to run errands or meet the girls for brunch.
7. Sweater Dress + Leggings + Boots
If you're on a mission to stay as comfy as possible this winter while still looking stylish, then the sweater dress will be an essential part of your wardrobe. Put on some leggings beneath the dress, and then add some heeled boots to elevate the look. You can wear this outfit to the office or a party and no one will look twice even though it's nearly as comfy as sweats.
8. Graphic Tee + Joggers + Short Puffer Jacket
Women's joggers are one of our favorite loungewear items, and they can absolutely be styled between just sweats. For a streetwear inspired look, throw on your favorite graphic tee and a pair of joggers, and then finish the outfit off with a short puffer jacket, a beanie, and sneakers. Not only will you get tons of compliments on your outfit, you'll also be super comfortable all day.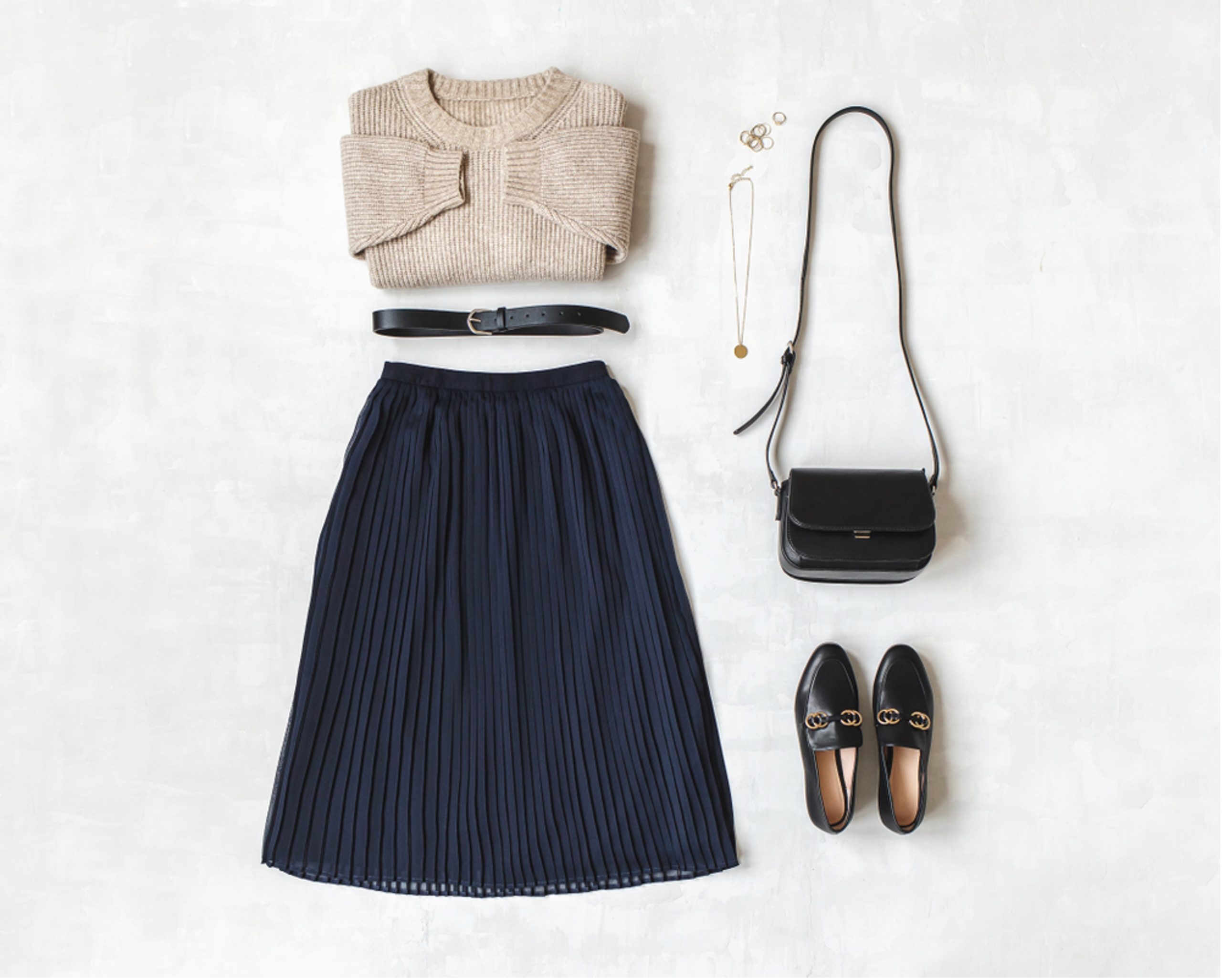 9. Sweater + Maxi Skirt + Wool Coat
We love maxi skirts for layering in the winter because they're actually long enough to peek out beneath a long coat. If you want a versatile look that will work for many occasions, pair the maxi skirt with a sweater and belt, and then top off the whole look with a longer wool coat and some heeled boots.
10. Velvet Top + Leather Pants + Heeled Boots
If you're in need of a fancy (but still comfy) outfit, you can't go wrong with velvet, which is one of our favorite fabrics for winter. For a truly party ready look, pair a velvet top with another seasonal trend — leather pants. Then, add some statement jewelry as well as a pair of heeled boots for a look that will set you apart from the crowd.
11. Button Down Shirt + Sweater Vest + Jeans
We're big fans of the sweater vest trend this year, thanks in part to how many different ways there are to style it. One of our favorite winter outfits combines a sweater vest with a button-down shirt, jeans, and boots for a casual scholarly chic look. Throw a wool coat over it to lean into the academia vibe and stay warm on a cold day.
12. Knitwear Set + Boots + Accessories
A matching set of knitwear is an essential loungewear look, and with the right pieces, you can absolutely style them to be worn out of the house. Choose a knitwear set made of nicer materials and a slightly thicker knit that won't show underwear lines. Pair it with heeled boots, fun accessories, and a nice coat for an outfit that will look right at home in public.
What are the other outfit combinations that you have loved this winter? Are there any other outfits that are comfy and warm but still stylish? Try one of these comfy yet stylish combinations for your next winter outing!