Shopping for clothes is a major expense for families or individuals. More often, women tend to spend more on clothes compared to men.
However, that doesn't mean that you need to blow off your paycheck to upgrade your wardrobe. There are certainly more effective ways you could save big bucks and still have something nice to wear.
Being a little creative and conscious while purchasing will help you remain debt free and allow you to organize your life better.
Below we have discussed the best eleven ways you could get the best out of your money to spend on clothing.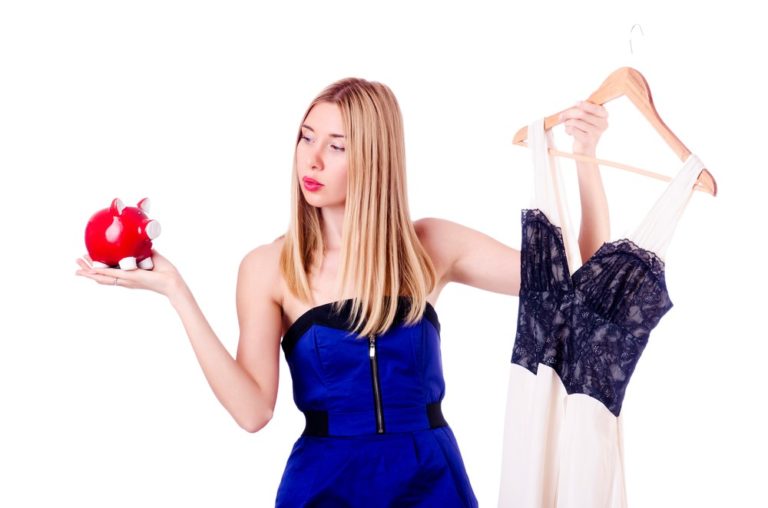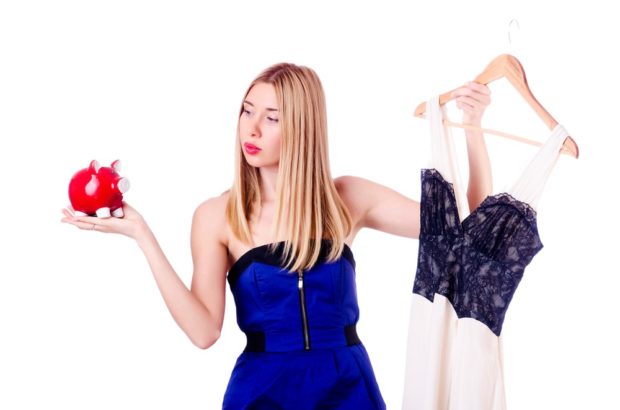 1. Forget Shopping with Cards
Ditch your cards when you go shopping at the store for clothes or any other products. Carrying and paying with cards make you feel more financially stable than you actually are.
People spend more when they pay with cards so carry cash on you when you go shopping for clothes. That way you will not splurge money on unnecessary garments or shoes.
Paying with physical cash compels you to be a conscious spender in every purchase.
2. Go Looking for Clothes in Discount Local Marts
Your local mart such as TJ Maxx, Target or Walmart could put up good clothes for a fraction of the amount you would buy from a designer outlet in the mall.
Buying from discount chains would only cost a fraction amount of what you would have paid elsewhere while getting the same piece of clothing.
Not only clothes, but these discount chains also offer good deals on accessories, shoes, bags and so much more.
3. Learn to Shop for Clothes in Different Seasons
Shopping out of the season is a great hack to find unbelievable deals on branded and good quality garments.
Most of us tend to hit the stores to shop for weather appropriate attires which costs us much more in the long run.
Plan ahead for the seasons and buy for winter during summer or vice versa to bag great discounts and offers.
4. Online Deals are the Way to Go
Always look online options before considering going shopping to physical stores.
There are loads of online coupons that are available if you're willing to look for them in the right places.
Not only that, online shopping saves times and money as well.
They offer great values on clothes which is possible because of not maintaining a physical outlet that cuts down the costs for them.
Certain membership offers also allows you to save on the delivery charge to deliver the product to your door.
5. Don't Buy Into the "Sale" Scam
It is well known how women go crazy when they see or hear about a sale.
However, the sale does not always mean you're saving money on expensive products.
A 20 to 30 percent sale is not a great deal for clothes or other products you would use once or twice.
On the other hand, good brands could put their collections on huge sales to clear the stock which is absolutely a good time to grab the deal.
6. Be Careful when Shopping for Trendy Items
We all know how trends quickly evolve with time. A product that is very popular in the magazine now will soon be discarded as old fashion within a matter of months.
It's tempting to get the trendy outfits to keep up with others, especially for women.
If you really need to buy specific trendy clothing, try looking for them in your local stores where they could be on sale.
To be a smart and conscious shopper, stay away from buying trendy clothes that you will probably not wear regularly.
7. Keep the Color Scheme in Mind
Opt for the basic and solid colors when purchasing for your wardrobe.
Before you go shopping, take note of what colors you wear the most and what you have already.
When shopping, keep the color combination in mind and think if you have matching garments to go with that.
If not then you will need to buy more products to match your desired outfit which eventually will cost you more.
Shop for complimenting colors that go well with other patterns or certain designs.
8. Consignment Shopping is a Great Way to Save
Consignment shopping may seem like a thing for the cheapskates but is actually a good place to buy branded clothes for a minimal amount, which has been worn once or twice.
You could take along clothes that you don't wear anymore and put them up for sale in the consignment shop or exchange for new dresses.
Through this, you will be making most of what you have and refreshing your wardrobe as well.
9. Sewing is a Good Skill
The clothes that we wear regularly gets worn out. A little sewing could make it look good again without having to buy for those particular clothes you need.
Sewing is a good skill to learn and would help you be creative with what you have.
An old dress could get a makeover and look like something new. You could turn your old loose fitting pants to shorts for the beach.
An old dress could get a new purpose in your life without you having to spend more on clothing.
10. Take Care of Your Clothes
The way you take care of your clothing matters a lot.
A well-cared garment would last you a long time compared to something that you toss to the washer at the end of the day.
Specific fabrics require care and other washing methods that extends its lasting period and newness.
Read the labels attached to your clothes or the ones you go shopping for.
A dress that needs to be sent for dry cleaning will cost you more than the one that doesn't need it.
11. Swapping and Repurposing
Families could repurpose old clothes in creative ways and swap it among each other.
Children, as well as elders,  could wear unisex clothes that could be layered or worn with something in addition.
You could also opt for a swap party with your friends to refresh your wardrobe and not spend a cent for that.
Not only clothes, but your friends could also bring along accessories to exchange with what you already have to add more to the fun.
Some Final Words
Living within your means is important despite the fact that its hard in a world like ours where people seek happiness in spending on fashionable items.
Save money where you can so that you can spend on the other things that will add value to your life.
Author Bio:
Meet Ford – a content contributor at YesWeCoupon! Making your lives easier
with tips, tricks, and hacks since 2010.