There is no girl on the planet that doesn't want to look like the celebrities from the covers of the fashion magazines especially when it comes to nights out all we want to achieve is glamorous and sexy look. We often need advice and that's why we are led by the example of the celebrities, but don't forget that behind their style there is a huge team of stylists that take care of their look. Luckily you have us, and you don't need stylist. All you have to do is to review this post and steal some ideas. We suggest you how to get that seductive look.
Short sparkle pants in combination with white chemise make flawless combination. High heels are essential to point out your sexiness. Golden details give excellent finish of this outfit.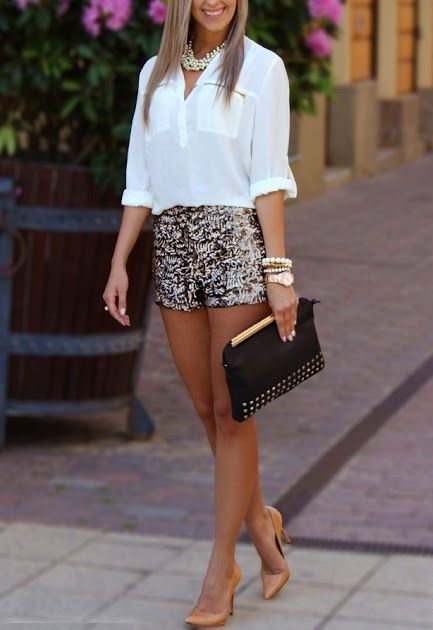 Extremely sexy and seductive. Point out your sexy back by choosing this outfit.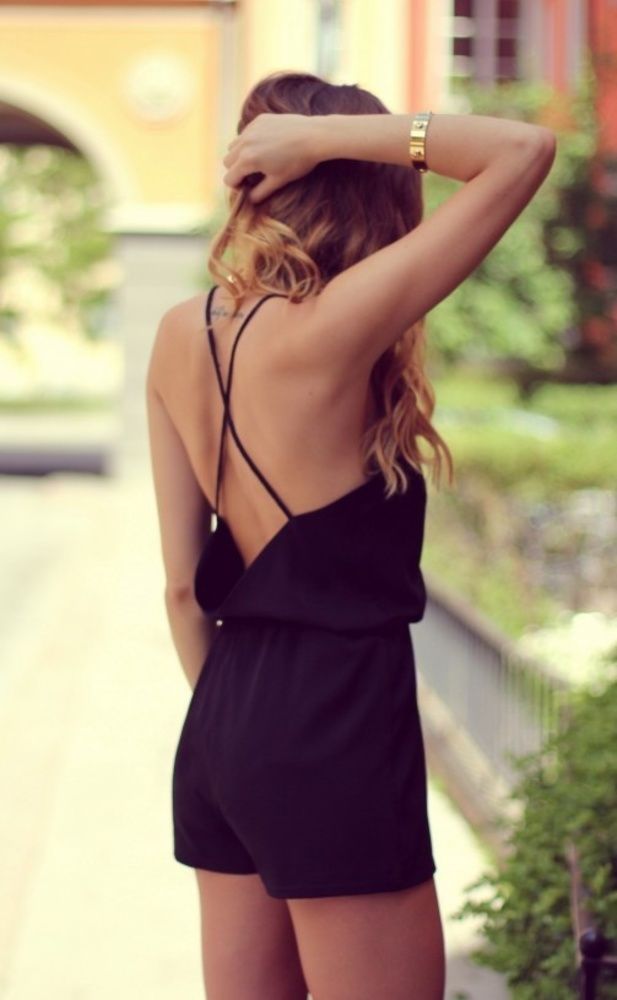 This short cream dress is definitely one of my favorite night outfits. Plain and trendy… Because, less is more.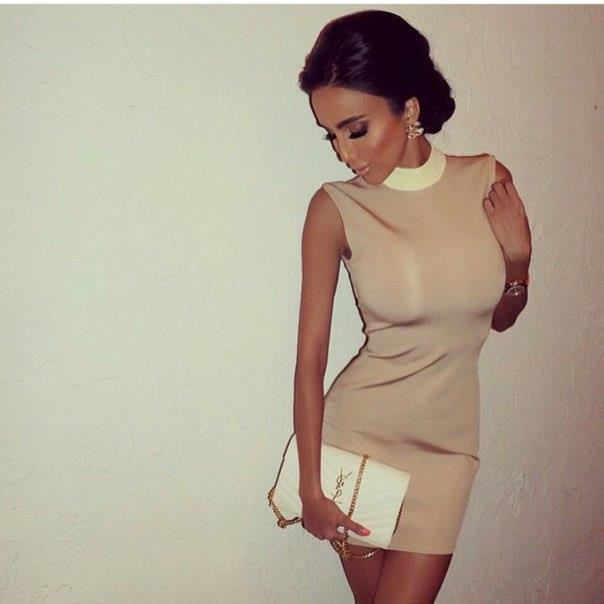 Very sophisticated and fashionable choice. The black jumpsuit with tiny belt around the waist will give the effect of classy and glamorous lady.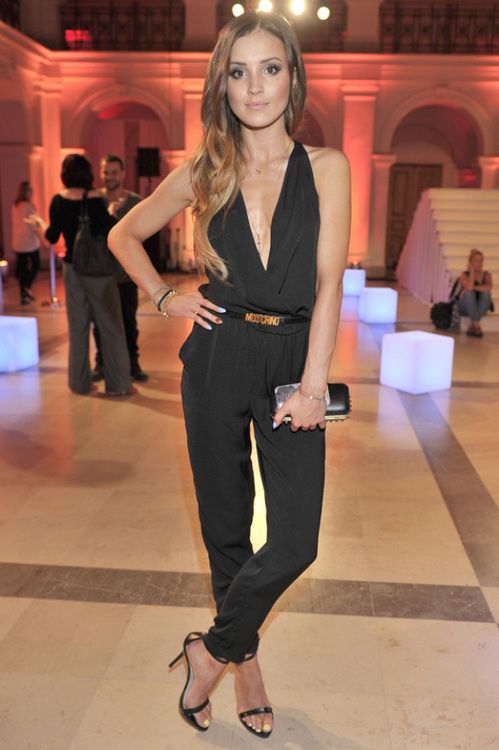 It's all about black. The color you will never make a mistake with. It has the power to make you look thinner and elegant. Black leather pants with transparent black chemise for stylish girls. Try it!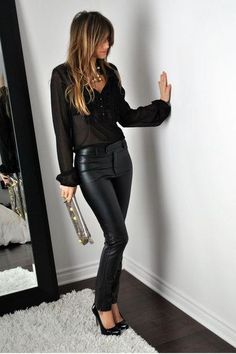 Cropped top with long body shaped skirt is recommended for girls who want to point out their perfect flat bellies and curves. Don't hesitate to choose this outfit if you want to show up you confidence and classy style.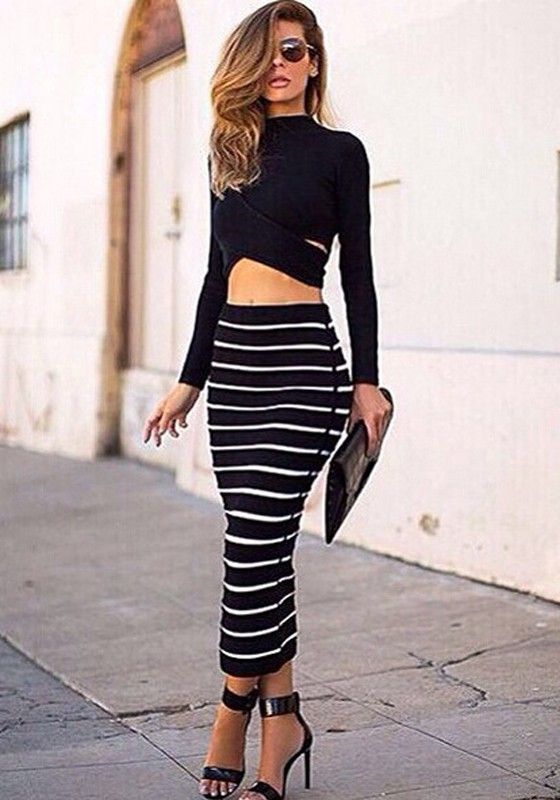 Black long sleeve dress with stylish high heels, clutch black purse and you are ready to rock the night.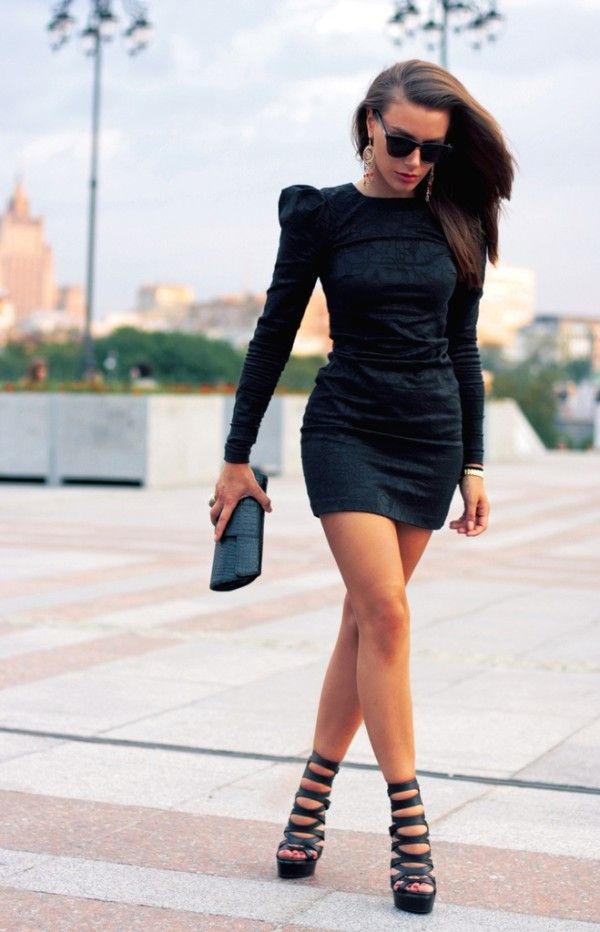 Lace shorts with black blouse for warmer days. Tiger printed purse and silver heels. We say YES!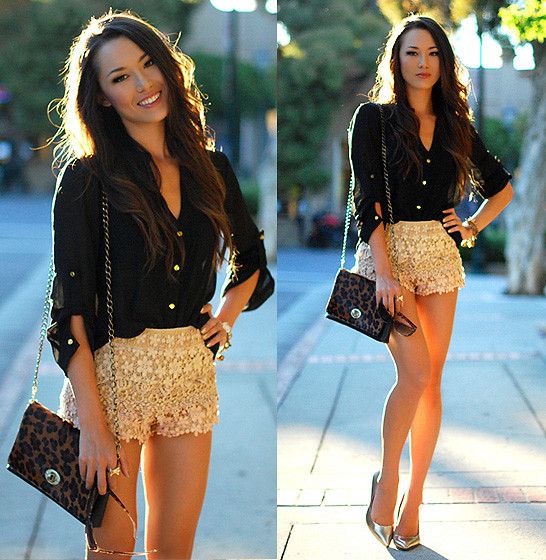 Dark red playsuit with black purse is another suggestion we give it to you.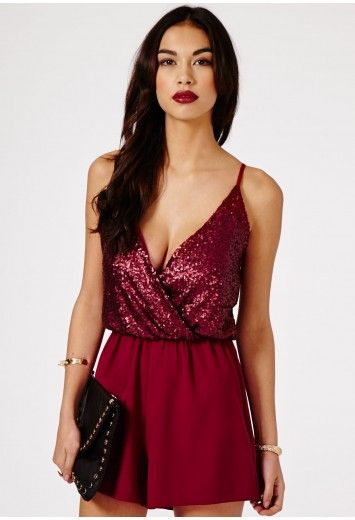 Long sleeve sparkle dress with black tights.