Uno Perfecto: Delicious Gazpacho with Cannabis
A cold soup made of blended raw vegetables, Gazpacho is a classic favorite in the Spanish cuisine. This Andalusia dish is also recognized and eaten widely in Portugal and Spain, especially in the summer season. Learn how to prepare it with cannabis for a more pleasant experience and the health benefits of CBD oil.
The Benefits of Cannabis Oil
Cannabis Oil offers a host of health benefits. One of those is on pain relief.  It does it well due to its interaction with the body's protein cells and ways it sends chemical signals to the immune system and the brain. CBD helps the cells to respond positively to chronic pain. For this reason, it is recommended for people with back pain.
A report published at the Journal of Cannabis Therapeutics revealed that the oil also has anti-anxiety benefits, helping one get rid of anxiety and stress as well.   In addition, it's good in relaxing the mind and releasing pleasure hormones.
More so, it offers anti-cancer benefits, such as tumor size reduction and alleviation of cancer symptoms, such as chemo-induced nausea and vomiting. CBD oil can also help in improving sleep, boosting appetite and optimizing digestion.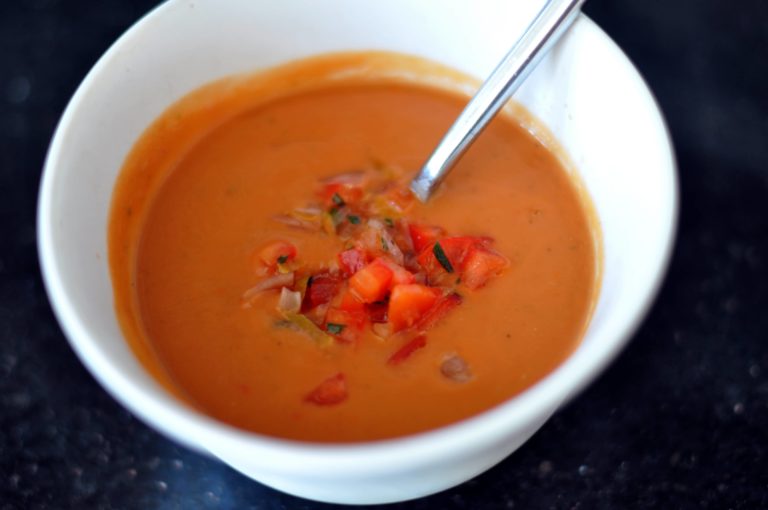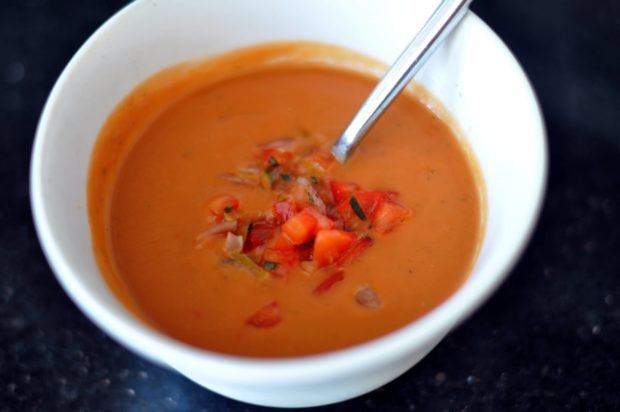 Homemade Cannabis-Infused Olive Oil
If you're interested to make homemade olive oil infused with weed, here are the simple steps to follow.
Ingredients
A cup of olive oil
7 grams of ground cannabis flower
Materials
Cheesecloth/strainer
Saucepan, slow cooker or double boiler
Grinder
Steps
Grind the weed coarsely to prevent bits from passing through the strainer.
Combine the oil and ground cannabis.
Cook for a few hours on a low fire (double boiler, 6-8 hours; slow cooker, 4-6 hours; saucepan, 3 hours). Stir occasionally.
Cooking it this way will aid in the decarboxylation, the process that activates and extracts the THC content.
NOTES:
The oil temperature should be at most 245°F or 118°C, not exceeding that, or the THC will burn.
Let the cannabis-infused olive oil cool down. Strain it but without squeezing to prevent adding chlorophyll to the oil and ruining its flavor.
You can store it in an airtight container. It will last for about two months in the pantry or at least three months in the refrigerator.
Gazpacho Recipe
One of the recipes to make with your cannabis-infused olive oil is the delicious Gazpacho, which requires an hour to prepare and yields up to six servings. You will need a food processor for this recipe.
Ingredients
Five pieces of chopped tomatoes
One chopped bell pepper
1 tsp minced garlic
6 oz of canned tomato juice
¼ cup red wine vinegar
2 minced jalapeno peppers
One peeled and seeded cucumber
¼ cup cannabis oil
Salt and pepper
Steps
Combine the bell pepper, cucumber and tomatoes on a food processor. Mix them until you achieve desired consistency.
Add in the garlic.  Let the mixture sit in the food processor.
Get a bowl and combine the red wine vinegar, tomato juice, cannabis oil and jalapenos. Mix them well and add salt and pepper.
Add the oil mixture in the other mixture in your food processor.  Blend well together.
Chill before serving and enjoy! There you have how easy that is to make a tasty gazpacho infused with Canna oil.
Cannabis oil offers pain-relieving, anti-cancer, and anti-anxiety benefits, to name some.  And if you want to enjoy your cannabis with a twist, try it with edibles like gazpacho added with cannabis-infused oil.  But if you don't have a homemade canna-infused olive oil, for instance, you can alternatively buy it from a reputable source.  And one final note, start low with edibles if it's your preferred way of consuming cannabis for its health benefits.