Countertops are considered to be an important addition for any cooking space. It is extremely important to select the right material for kitchen countertop since they should stay the same for several years.
With different kinds of materials available these days, it is undoubtedly a difficult decision to choose the right one for the kitchen. Make sure you narrow down all your factors before making the selection when installing countertops in the kitchen. This will enable you to get the best one within your estimated budget. When looking for kitchen counter that will suit the design and style of your home, check out some latest options available for you.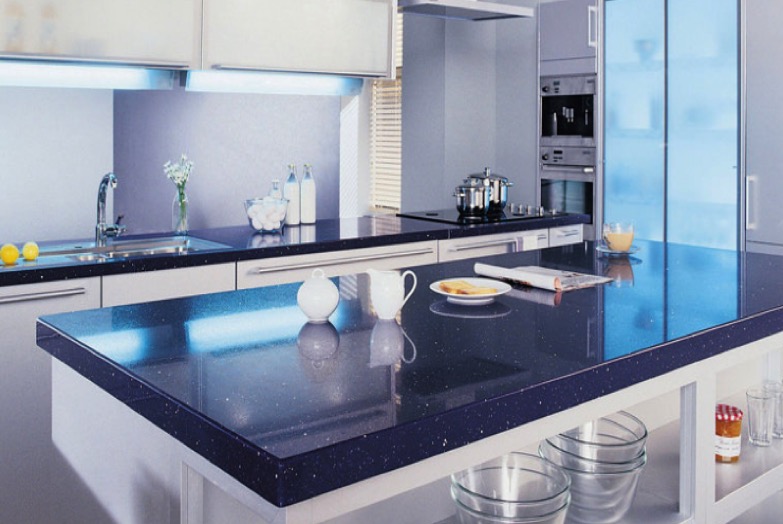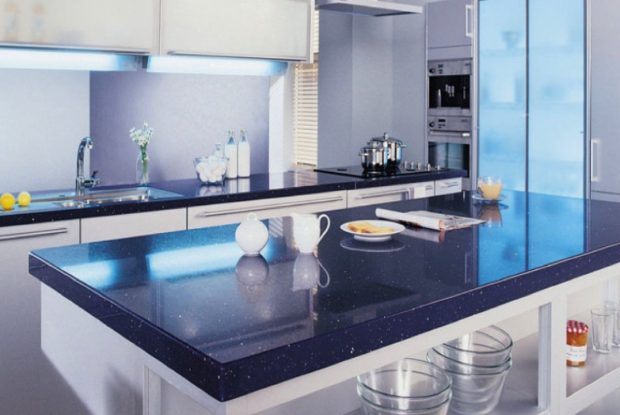 Granite – Granite is amongst the most common and popular materials for countertops. Their exceptional strength and sophistication of this natural stone has won the hearts of homeowners. These countertops are considered to be the best option for people who re looking for eco-friendly option in their home.
They are always associated with luxurious high-end cooking area. These countertops are extremely durable and highly resistant to stains, scratches, wear and tear and any kind of damage due to heat. Being available in a varied range of colors, designs and patterns, granite will surely provide a rich look to your beautiful kitchen.
Quartz – Quartz countertops, also called engineered stone countertops, are very strong and durable. They can be found in imaginable shades, are scratch resistant and have a non-porous surface. These countertops are amongst the hard minerals found in nature.
Marble – Nothing looks more alluring and sophisticated when it is about marble countertops. If you have a good budget, it is always recommended that you install marble countertops in your home and add stunning beauty with elegance to your space. These countertops will remain cool but stand up well to heat.
Soapstone – Countertops that are made from this kind of stone are known to have smooth texture and are found in dark grey color. Soapstone is a relatively soft material and mostly been used in the laboratories due to its resistance power to bacteria, chemicals, scratches and stains. The durability and extreme beauty of this beautiful stone makes it a great choice for your kitchen countertops.
Glass – Countertops made of glass are believed to be the perfect visual treat. They can be custom-made to create any kind of effect or color that you want. They are extremely strong and heat-resistant, however are more susceptible to cracks, stains and scratches.
Concrete – This is one of the amongst the newest additions to the list of materials available these days for countertops. Concrete countertops can be customized so that they can fit even odd sized areas easily. These countertops can be textured and embedded with colored glasses, shells, stones or tiles. Concrete are known to be very stylish and they have high demand amongst homeowners.
Apart from the ones discussed above, you will also find other kinds of countertops. Some of these consist of – solid surface, resin, lava, limestone, tiles and wood.
Thus, consider all kinds of kitchen countertops before you decide to install one for your home. It is advisable that you go for the one that you find the most perfect and will last for many years.