Meetings need to happen when meetings need to happen. It is an unfortunate fact of work life that situations arise, all of which need to be tackled by a group. Unfortunately, that group is sometimes either geographically distributed or even traveling when something needs to be addressed right away. Luckily, there is a solution to this problem: video conferencing. This type of technology works with a number of different systems and needs no special equipment, aside from tools that are capable of producing quality visuals and audio. All you need to do is download the app and get going.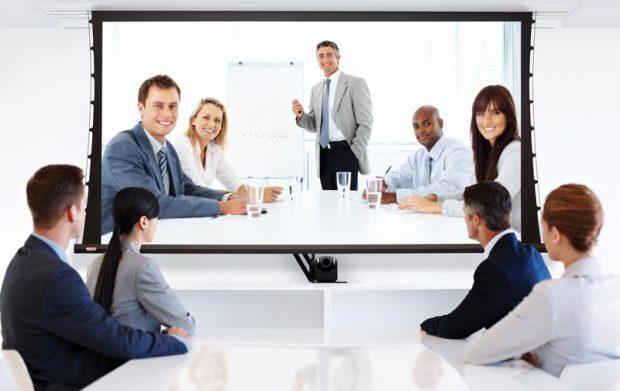 Tips and Tricks for Mobile Users
Mobility is great! Working from wherever you happen to be is one of the best things about going mobile. However, when you need to get the teams together, you can feel like you're at a disadvantage working with only a device and whatever you happen to have onboard. That's not to say that the cameras won't necessarily be good or that the audio will not be clear, but there are ways to make your mobile presence and presentation smoother, better, faster, and more memorable.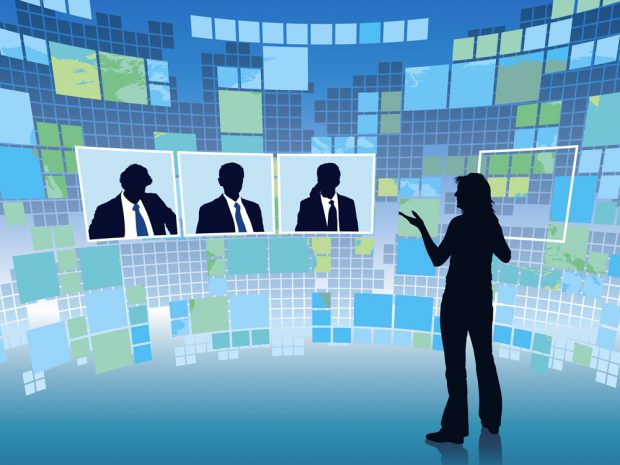 Cameras: A camera separate from your laptop or other device can give you more versatility if you need to use it during the proceedings. This also helps you avoid giving other participants a view up your nose. With many models and stands to choose from, you can have great video delivery and still control your presentation. Some cameras will even tilt and pan with directions from your touchscreen or touch pad. Bluetooth is also a good choice for a hassle-free setup. Working with a provider like Blue Jeans means that you can put together a group video conference for IT in a snap.
Audio: Background noise is distracting, and in a normal video conferences, people will mute their mics so as to not distract anyone with coughing, paper rustling, and other noises. You sometimes don't have that choice on the road, so a noise reducing mic is a must. It can be part of a headset, which would be ideal, since you don't want audio from your location to be distracting to others.
Mobile Hotspot: This can be a critical piece of equipment for any highly mobile worker. Even with the 21st century already behind us, there are places where bandwidth is not up to date. Some areas of the country can barely muster 3G, so a good provider with a generous data plan can be critical. There are even some hotels in major cities that still charge for internet access at extortionate rates, which can add as much as 30 bucks to your bill. Go for a portable hotspot that you can take anywhere. Bankrate also recommends installing a wireless router in your vehicle. Clients will love you.
Face Fix: Over the course of the day, our skin secretes oil and sweat. On video, these things can make our faces distractingly shiny. Using a quick face-cleaning wipe and oil blotting paper will do the trick for most people, but you may want to use a quick touch of oil blotting powder to really knock down the shininess a notch. Glasses can also have a glare effect, rendering you eyeless. With so much of communication conveyed by facial expression, it can be pretty jarring. A non-reflective coating or spray takes care of that easily.
Clothes: There are some big no-no's for any kind of video, and CCI, a video production company, has the hands-down definitive list. No white. No black. No saturated colors. No intricate prints or patterns. No shiny, metallic fabrics or jewelry. To get a real-time Idea of what works best, take a look at people who are in front of the on television every day. You'll see a lot of pastels and low key colors in solids, or clothing with subtle patterns.
That seems like a lot of rules, but there are reasons for them, and your conference presence will be better for them. Your presentation and presence have a big impact. The same goes for the location that you'll be using for your conference. It's understandable that you don't always get to pick where you'll take a call. Try for a location with lots of natural light, but not a lot of natural noise. A low key airport restaurant is preferable to a crowded gate area, and a coffee shop booth is preferable to a sidewalk patio table with traffic noise. Scout your possible locations beforehand, but you can log in from your car if you have to. You might want to look into booking a day rate for a few hours at a local hotel, and at least be fresh for your next flight or drive afterward.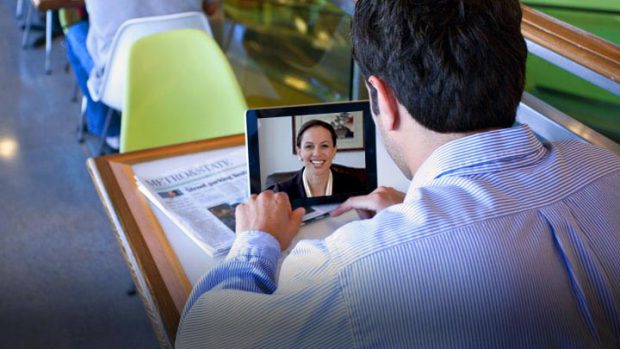 It takes practice to give good meetings, and practice to get used to working with the visual aspects of video conferencing, but the value of these apps should never be underestimated. They are a valuable communications tool that can save you time and money, as well as prevent misunderstandings and hassles. As a result, this can make your company function more smoothly.