When most people start looking at the spaces or types of things they should be upgrading in their homes, they usually find out that the kitchen and living room are the two best spaces to upgrade. People also will see that flooring upgrades give you the most benefits, add the most appeal and value to a space – any space. If you are trying to add more value, aesthetic beauty and function to your home, the very first place you should start is with the flooring. If you are looking for a few floor-friendly ideas to brighten up your home, add appeal, add excitement to a room or just change the look of a room, here are a few flooring ideas to get your creative juice flowing.
Add A Floating Floor To Your Space
One of the most sought after materials for flooring is wood. It's beautiful looking and can add warmth to a room. However, wood flooring can become a huge project and expensive. For an easier less expensive, consider floating engineered hardwood flooring. Unlike wood planks that get nailed down, floating engineered hardwood flooring instead gets anchored by way of glue – some of them even snap together. Another big benefit to a floating engineered hardwood floors is the simple fact that the sub-floor can be any material – concrete, ceramic tile, or even something like plywood. If you think this floating hardwood floor is not as durable as regular wood floor, think again. Since the engineered wood is actually quite durable. You won't be able to sand it as much as you would with regular hardwood flooring, but the coating on floating planks makes it even tougher than solid wood flooring. This is such an easy project; you can even do it on your own.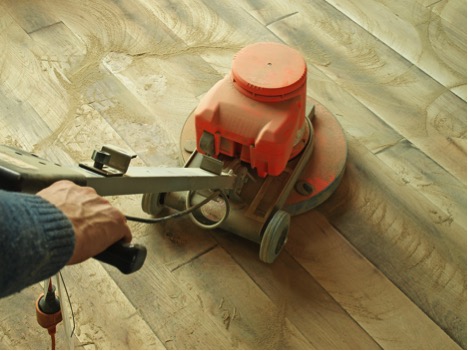 Lay Down A Checkerboard Print – Or Design
If wood isn't your thing, that's okay, because you have other options available to you such as travertine tiles, marble tiles, and porcelain tiles. Unlike the old vinyl tiles that would be laid down to create a checkerboard design or another design you like, these three flooring tiles can be used instead. You can also just use a regular floor, like concrete or old wood to create designs by using a framing square to coordinate the squares. Checkerboard patterns might seem very old school, but that's what some people like. If you like the idea of painting over your concrete or wood flooring or using travertine tiles, marble tiles and porcelain tiles but you don't like the checkerboard theme, that's okay. There are an array of other designs available to you. Check out websites like Houzz and BuildDepot for some cool ideas. You can do monograms, add a center design, create a "walkway", make some cool chevron zigzags and more.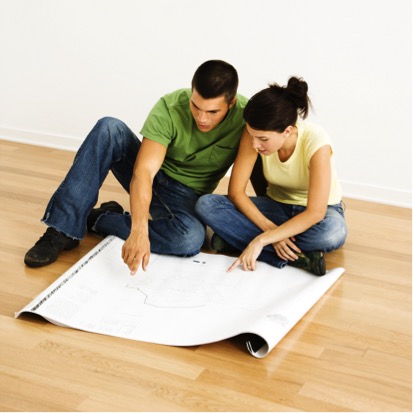 Cork and Bamboo Flooring
Cork and bamboo are quite new to the flooring scene, and yet they are becoming a very popular option. Essentially cork and bamboo are a lot like wood in that they offer aesthetic beauty, but unlike wood that can sometimes be cold to the touch and hard on your feet, cork and bamboo are significantly softer and they tend to be warmer underfoot. Cork and bamboo are very easy to install, much easier than wood flooring, and similar to hardwood flooring they are also considered floating floors, they can be placed over almost any type of sub-floor. If you plan on doing this on your own, you could lay down one space of cork or bamboo flooring in ONE day. That's how easy it is to install them!
Lay Down Vinyl Tile Floors
Vinyl was actually manufactured and engineered as an alternative to linoleum. It grew quite quickly in popularity because of the ease of installation, the durability, but also because of the aesthetic appeal – vinyl tiles come in many different styles, colors, and sizes. The most common size is 12×12 tiles, but you can find them smaller or larger. It takes mere 5-8 hours to install vinyl tile in one room. This is definitely a project you can do on your own, but also not have it suck up all of your time either. These are commonly used in places where you need a durable floor like the bathroom, entryway, mudrooms and laundry rooms.
Add A Stair Runner To Your Stairs
Stair runners are nothing new – they are used across the world by many different people that want to add luxury and appeal to their staircase. In many homes, as soon as you walk in the entryway the stairway is the first thing you see so its important that you make an impression right away, and stair runners are a good way to go about this.  You can use any color, pattern or design with this project but you will most likely need to hire someone for the job.
There you have it. All you need to know for upgrading your floors, make sure to implement these ideas if you wish to sell your property with a real estate agent!