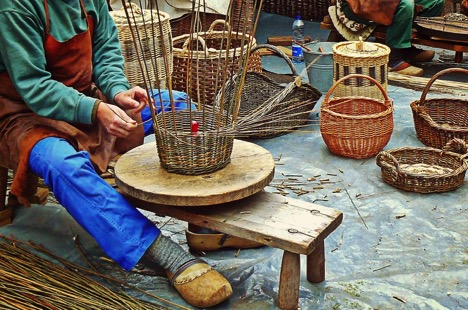 Traveling around the US? Want to bring something a bit unusual back and say no to cheap tat? Here are some tips to help you find genuine and authentic American keepsakes. Bring the real America back with you.
Do your research
It always helps to have an idea of what you're looking for. Before you travel, do some research on the areas you plan to visit and see what specialities they are known for. Certain tourist tat will likely be thrust in your face wherever you go (if it is a popular tourist destination) so knowing for yourself what is and isn't a legitimately authentic purchase can be really helpful.
Avoid tourist shops
It goes without saying but you are highly unlikely to find anything remotely authentic in a tourist emporium. Cheap knick knacks like key chains and t-shirts can be found anywhere – they are mass-produced commercial products that you would never find in the home of a local. Tourist stores are usually found on the main streets and in the center of town. If genuine authenticity is what you're going for, steer clear.
Get off the beaten path
With the center of town and busy streets likely more focused on tourism, to find the hidden gems you may need to venture further. Little shops tucked away in side streets, hidden bazaars, markets and artisan quarters just outside of town, these are the kinds of places to actively seek out. You'll probably see more of the 'real' place you're visiting on the journey.
Buy directly from artisans
It's a no-brainer – if you buy a product directly from its maker, you know exactly where it's come from and what its history is. They will often tell you themselves! Often they are set up in little shops or market stalls that they run single-handed, so you may even see works in progress. A surefire way to find items that are unique and made with love.
Visit flea markets
Of course, at flea markets you will be spoilt for choice! They are amazing hubs for all kinds of artists and makers, and the joy is that you never know what you will find there – they are absolute treasure troves. Luckily there are flea markets to be found all over the USA, so chances are you will be able to visit at least one of them.
Pick up some specialities
If you're looking for gifts to take home, I find local edible delicacies always go down a treat. Here are some popular and unusual examples:
Arizona: Cactus jelly
Delaware: Local ale
Hawaii: Macadamias
Idaho: Huckleberry jam
Indiana: Peanut brittle
Minnesota: Salted nut rolls
New Jersey: Saltwater taffy
North Carolina: Barbecue sauce
Tennessee: Whisky
Washington: Mustard
In summary, if it's hard to tell where it's came from or the shop owner doesn't know, your purchase is probably not an authentic local one. You may have to work harder to find them, but the payoff is always worth it for souvenirs that are truly special.
Have you visited the USA? What souvenirs do you treasure most, and where did you find them? Let us know in the comments.
Hollie Jones is a freelance writer and Lifestyle blogger from New Jersey. She is part of the Hollie and the Ivy and loves to write about arts and crafts, interior design and upcycling.