Entertaining when it's warm outside is easy as it doesn't require much planning. As you enter the fall months, taking advantage of your outdoor space isn't quite a simple. Thankfully, all you need to do is make some additions and a few changes to your yard or patio and you've got a great entertaining venue for the season. Fall holds countless reasons to throw parties, from pumpkin carving get-togethers before Halloween, to Thanksgiving Day gatherings, and Super Bowl parties. The hard part isn't finding an occasion to celebrate, but instead figuring out how to do it in style. If you're wondering how you can make the most out of your outdoor space as the weather starts to cool down, here are some ways you can set yourself up for a great time in your fall entertaining.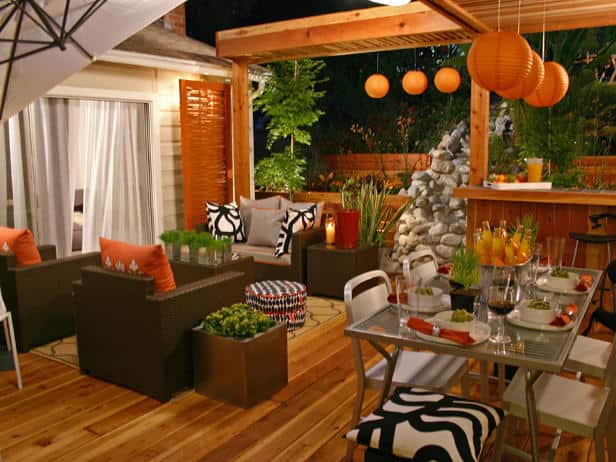 Improve Your Lighting with Sconces
The sun stays out for significantly longer each day in the summertime, meaning you can enjoy your outdoor space without worrying about lighting issues. When the seasons change and it starts getting dark out earlier and earlier, you need to take into consideration some of your options for increasing the lighting in your outdoor space. Adding sleek outdoor sconces from a company like Lumens can make your space an inviting space for guests. Keep the party going well into the evening with sconces to light up the backyard. You can find styles to fit your architectural style whether you want something with clean lines and sharp edges, organic and abstract shapes, or more traditional lantern style sconces.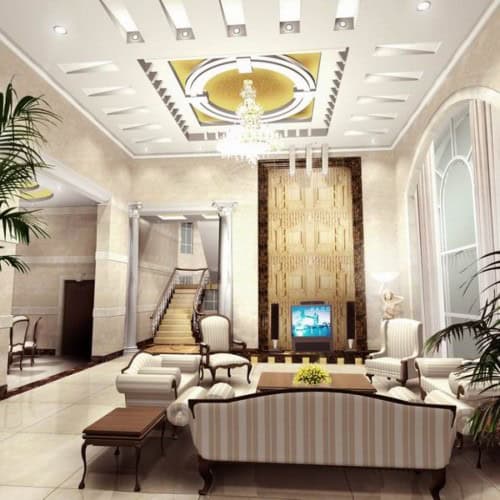 Heat things up with a Heat Lamp
The need for extra heating in the fall months depends on how chilly it gets where you live, but for most of the US, outdoor heaters come in handy if you want to sit outside at night. While many of us are familiar with heat lamps from sitting outside at restaurants, you might not realize how easy it is to pick up one of these heaters for use at home. Surprisingly affordable, heat lamps make your outdoor space usable throughout the year.
These lamps are relatively simple to use as long as you have a basic familiarity with propane tanks and know how to light a pilot. If you're not quite sure what that means, asking a sales representative to help you run through the ignition process will have you ready to fire up your new heat lamp in no time. Depending on your spatial constraints, you can choose to go with a standing patio heater with a hood or you could choose a pyramidal shape that fits in a more contemporary setting. If the space is limited, there are smaller patio heaters that you can affix to your ceiling eaves to heat the area from above.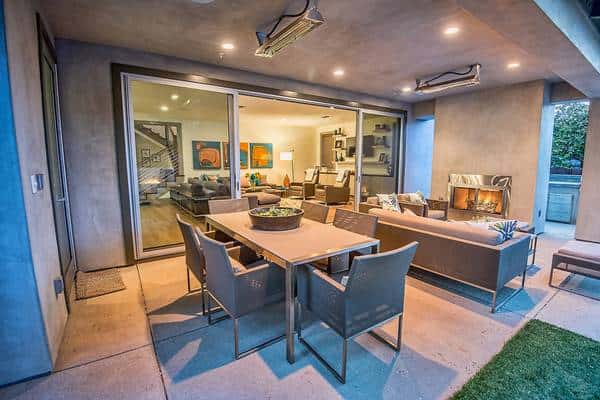 Serve Autumnal Food and Refreshments
If you want to really play up the fall element of your outdoor entertaining, you should pick out some fun fall recipes to serve for your guests. Staples like pumpkin pie and grilled squash are fun and easy to make recipes. Encourage friends to bring their favorite fall sweaters for a fun fall gathering with the food to match. If you want to carry over the fall theme into your beverages, hard apple cider is growing increasingly popular as more and more brands are starting to manufacture the drink. Serving cider is still relatively uncommon so it's a fun way to surprise your guests. If you really want to go the extra mile and stave off the cold weather, you can try brewing a pot of warm cider with a sprig of fresh cinnamon. Ladling out mugs of warm cider for your guests is seasonally festive and just plain delicious.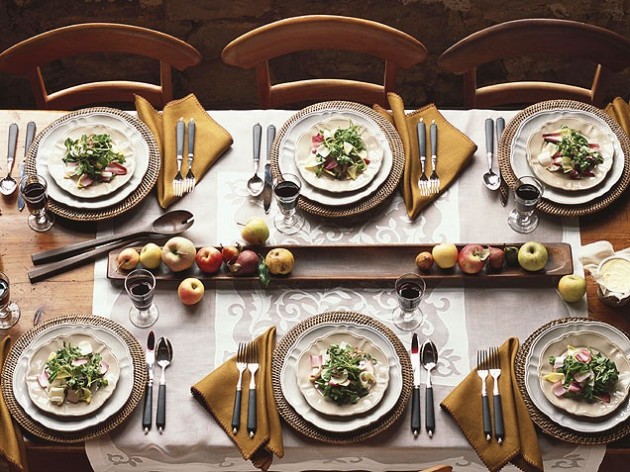 If you're coming up short of ideas for how to serve a fall themed get-together, Courtney Cachet over at Huffington Post has some great ideas to help get you started. In terms of what to prepare for your guests, Cachet has some suggestions, "a few I recommend are roasted fall veggies, crusty french bread with an assortment of cheeses, mashed potatoes, mesclun salad with cranberries and blue cheese, quiches, and other comfort food goodness."
So for your perfect fall entertaining season, pick up some new sconces for your outdoor walls, grab a heat lamp to keep things warm and pour yourself a pumpkin spice cocktail and you're well on your way to a couple great months.