For most some brides, nothing will ever take the place of the full experience of wedding dress shopping. Going from one bridal salon shop to the next with friends and family, while sipping champagne and trying on new dresses is certainly a recipe for a good time. However, for brides who want to skip all the bells and whistles, can't find what they're looking for in stores, or simply don't have the time, purchasing a wedding dress online is a great alternative.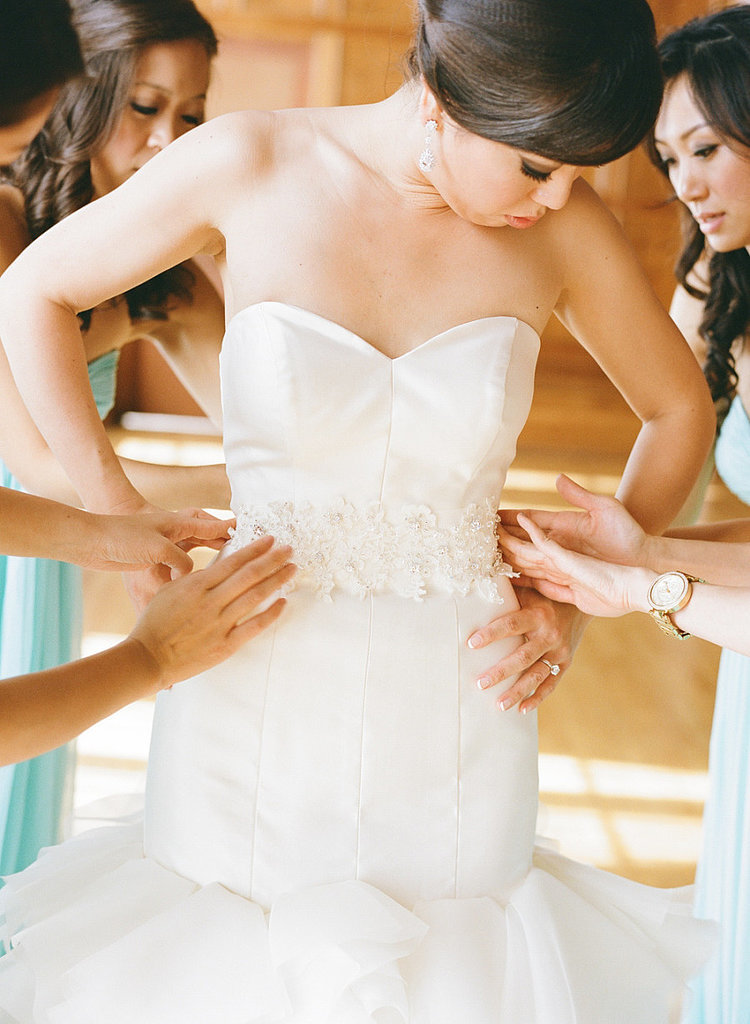 Shopping for your dream wedding dress online can save you time and money. You can scroll through various bridal websites from companies like Essense of Australia to find ideas and a plethora of options in one location. Also, most e-commerce sites offer discounts or incentives on larger purchases, which is always a plus if you're on a tight budget. While these perks may entice you to quickly add your wedding dress to the shopping cart, let's look at a few do's and don'ts:
1.  Do Check the Company Out
Of all the things that could go awry with your wedding plans, having an issue with your dress is the last thing you want to have to deal with. Therefore, you'll want to make sure that you do a bit of due diligence on the service provider before making a purchase. Not only do you want to make sure that the vendor is legit, but you also want to make sure that there will be no issues funny business with your wedding dress. Review their purchase and return policies, and even check out a few reviews from other brides to make sure that their purchasing experience was good.
2.  Do Check the Fabric
Since you're not able to physically see the fabric of a dress, it is important  ideal to ask for sample swatches or at the very least to have an idea of what that fabric is like. Sometimes things can look great online but different cheap in person.
3.  Do Know Your Measurements
While you might find an online size guide that you can use for measurements, it is always best to be accurate. Ordering a dress in the wrong size could ruin your wedding. Go to a seamstress or have a friend or /family member measure you. Be honest about your size. While you might be tempted to order a dress that is smaller with the hopes of fitting in it by your big day, you don't want to overdo it. If you don't meet your size goals, you're stuck with an expensive dress that doesn't fit you.
4.  Do Ask Questions (if necessary)
This is your day and your dress. It will be in pictures for years to come. Why order something that you're not sure about? Whatever your questions might be, don't be afraid to reach out to the customer service department for answers. Good communication can lead to you getting the dress of your dreams without complication.
5.  Don't Order at the Very Last MinuteDo Order in Enough Time
If you're looking to buy a dress last minuteIf you're last minute Nancy, chances are you shouldn't be ordering your wedding dress online – even if they offer next day deliveries. You never know what could go wrong with a garment once it arrives at your home and you want to make sure things look perfect for your special day. Try to order the dress several months in advance so that you have time to send it back if you don't like it or need alterations.
6.  Do Save Money for Alterations
While the hope is that sending over accurate measurements will eliminate the need for alterations, this is not always the case. Be that as it may, you'll want to keep a few extra bucks to the side in case you need to have the dress altered. Should you gain weight, lose more weight than you thought, or find that the dress is just designed to fit differently, you will have to pay additional funds for the alterations.
Shopping for your wedding gown online can be just as fun as buying it in person. You get to cover more ground in a shorter period of time, and potentially get savings you can't can get from a brick and mortar location. Keep all of thisese to do's in mind as you shop begin shopping for the gown that best suits your style, personality, and wedding theme.