If you are a renter, more often than not, you'll just have to roll with the punches on what flooring, appliances and wall color the apartment already has. Considering flooring is one of the most important features in a home, you shouldn't sacrifice style and bear with ugly rental flooring. There are many ways to disguise and hide outdated floors! Here are a few ideas to update your apartment flooring.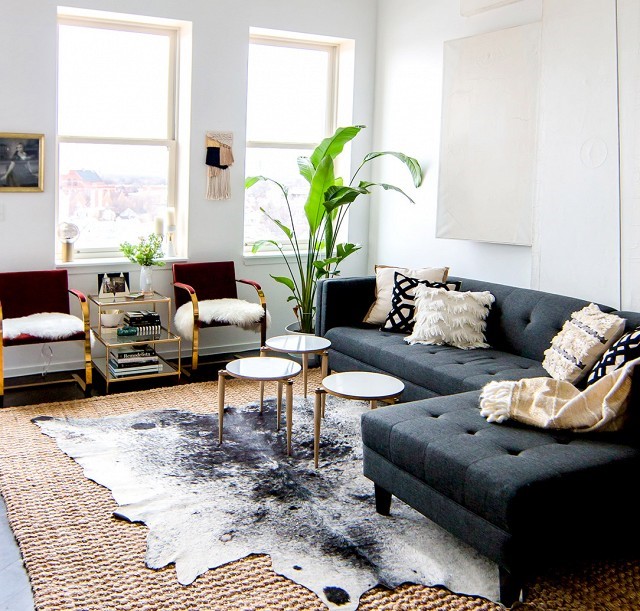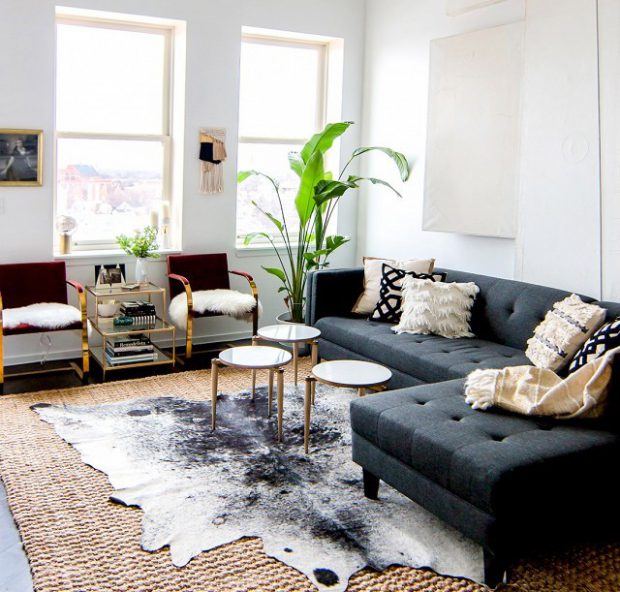 Source: www.MyDomaine.com
Strategic Placement of Rugs
When you're low on budget, this is an excellent solution. Cover scratches, stains, and dents with strategically placed rugs throughout the apartment. Not only will this fix your problem, but also you'll have control on how your floors will look, without breaking the bank.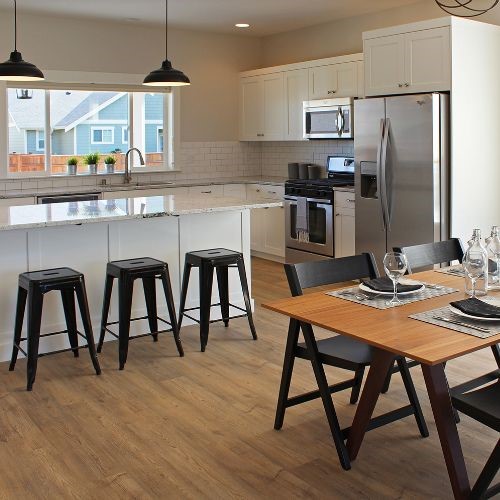 Source: www.GoHaus.com
Temporary Vinyl Flooring
Some savvy renters have used temporary vinyl flooring and used removable adhesives to adhere them to their apartment floors. You can even use glue down vinyl plank flooring, sans glue. The planks can be easily cut and installed without many tools. Using removable adhesives make is easy to take up when you move out. Although this method may sound like a lot of work, it can usually be completed within a weekend, and will last for the entirety of your lease! The benefits of having more modern floors will certainly outweigh the effort to do this.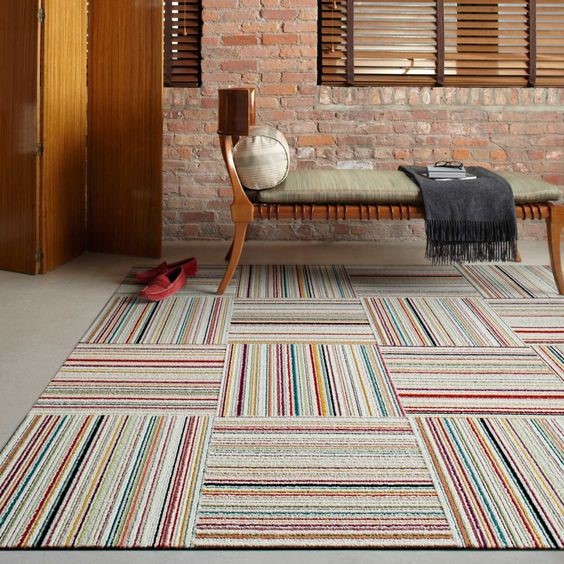 Source: www.Flor.com
Carpet Tiles
Although not the most cost-efficient, carpet tiles are a more flexible solution over area rugs. You can buy as many as you want and have the ability to cover every inch of the unwanted floors without causing damage to your rental.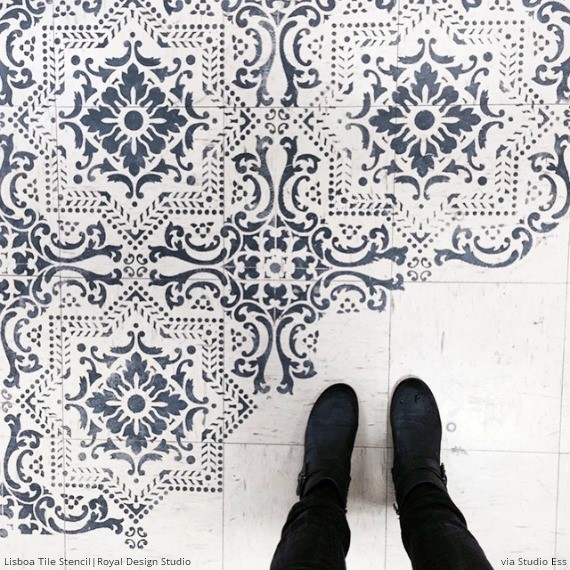 Source: www.RoyalDesignStudio.com
Hand-Paint/Stencil a Pattern
For a bolder and more unique approach, you can hand paint a pattern over the current floors. Just be sure to get permission from your landlord first! This solution is cheapest, and if done correctly, can look outstanding.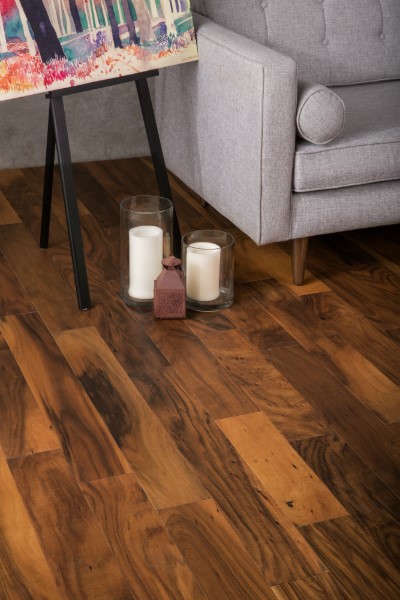 Source: www.GoHaus.com
Just Ask For a Change!
If you're planning on living in this rental for an extended period of time, it's better to get the major upgrades out of the way from the beginning. One trick that many renters have used is to request new flooring, and to split the cost with their landlords. It's a win-win for both parties: you don't have to deal with ugly flooring, and they get to upgrade their rental and a significantly lower cost to them. If you're able to get the green light from your landlord, be sure to take a look at acacia hardwood flooring. The grain patterns for acacia floors are gorgeous, which will make your floors the talk of the neighborhood – but in a good way! For more flooring inspiration, check out our article: 20 Stunning Wood Flooring Options for Your Home.
Not sure which to get? Many flooring companies will allow you to request free samples of any type of flooring online to help you narrow down your choices. You can check out this page to see how that process works if you're not familiar: http://www.gohaus.com/free-flooring-samples/ . Typically flooring companies will offer up to 5 free samples, but GoHaus offers six! You can't beat that!