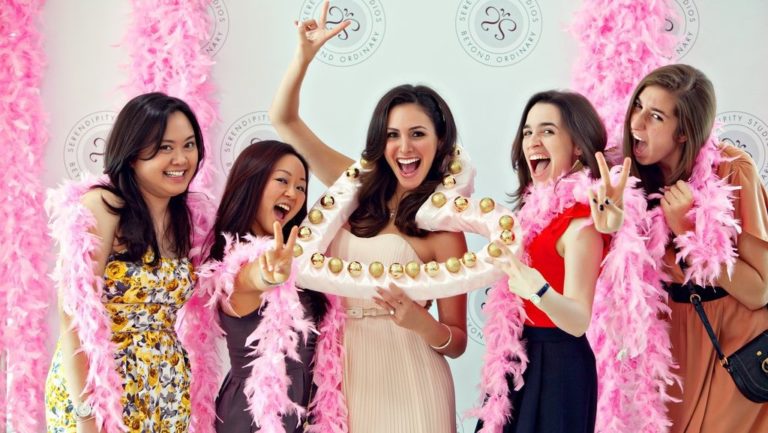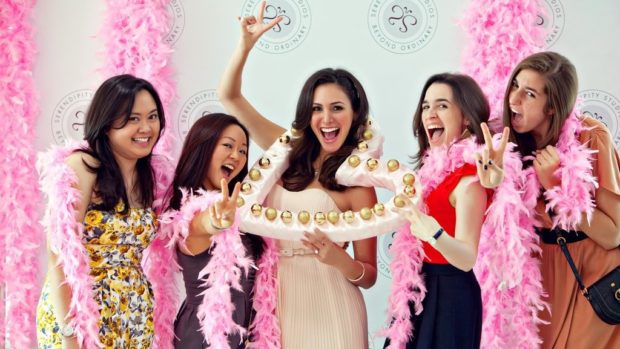 Let's face it: too many wedding showers are just plain boring. The same uninspired games, the same drab gifts. If the thought of sitting through another predictable bridal shower makes you yawn just thinking about it, try one of these ideas to add a dose of fun and adventure to that staid tradition.
Wine and Cheese Tasting
When asked what would make a bridal shower more fun, many people will tell you: "more wine, no games." Skip that round of "Who Am I?" or "What's in the Bag?" and organize a wine and cheese event instead. Don't just buy a few bottles and a block of cheddar — get in touch with a local wine and cheese shop and set it up right.
Spa Day Shower
What bride-to-be doesn't love some pampering? Whether you schedule a group trip to your favorite day spa or go the DIY route, a spa day is a chance to catch up, bond, and talk. If you're doing it yourself, set up soothing music, beverages, and bridal shower decorations, buy supplies for facials, scrubs, and masks.  Then dim the lights and create a relaxing environment for the perfect day.
The DIY Shower
One way to make a bridal shower memorable is to literally make memories. Organize a craft shower where guests can make their own keepsakes, ornaments, or personalized gifts for the bride-to-be. You can take the DIY vibe one step further and add your own mimosa bar with juice, alcohol and fruit, or a candy buffet for guests to craft their own concoctions. For some truly next-level crafting, you can arrange for guests to create their own signature scents. When it's all over, you'll have personalized gifts the bride will remember forever!
Get Retro
If themes are your thing, a retro bridal shower is an easy way to add flavor. Arrange for the guests to arrive in period dress, put on some period music, and turn back the clock for a few hours. You can even send out themed invitations or bridal shower favors. The level of authenticity is up to you — retro slang and cuisine are purely optional. To immortalize the moment, set up a photo booth so friends can take pictures together and have a keepsake even before the wedding.
Floral Arrangement Party
Sure, you could just buy a gorgeous floral arrangement for the bridal shower — or you could turn flower arrangement into a party by itself. Arranging flowers can be a fun, useful skill. Hire a local expert (or recruit a friend who knows how to arrange flowers) and hold an informal class, followed by lunch. The bride can take home the best arrangement at the end. Wine and snacks wouldn't hurt, either.
Some brides-to-be will tell you they don't want a bridal shower — but maybe what they don't want is a boring bridal shower. With a little ingenuity and the help of a few friends, you can make a wedding shower everyone will look back on with a smile.